An ambitious housing and mortgage agenda could be in the offing in the near future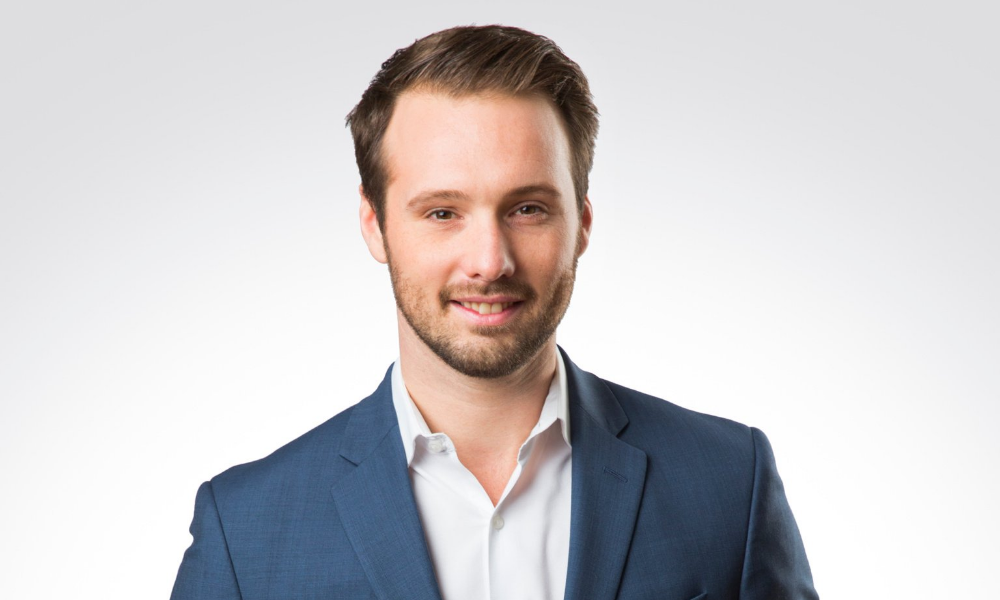 As the dust settles on the 2021 Canadian federal election, voters are coming to terms with a parliament that looks much the same as the last one. While the Liberal Party failed to secure an overall majority, it emerged once again with the largest number of seats among the major parties, a result that was enough to return Justin Trudeau as prime minister and secure another term in government.
Even amid an event as seismic as the COVID-19 pandemic, Canada's housing crisis was one of the most prominent topics of debate in this year's election, with housing and mortgage policies featuring heavily in the Liberals' platform.
With proposed measures including changes to the First-Time Home Buyers' Incentive, a temporary ban on non-resident foreign ownership in Canada and a new anti-flipping tax on residential properties, that Liberal program is one with potentially profound implications for Canada's mortgage market and industry.
The fact that Canadians have opted for a second successive minority government means that the administration will have to rely on the support of members of at least one other party to implement that ambitious agenda – and with the pandemic remaining its number-one priority, it remains to be seen how quickly its proposed changes will come into effect, or whether some will be left on the shelf for good.
Read more: Canada election results – Liberals form new government
Still, James Laird (pictured top), Ratehub.ca co-founder and CanWise Financial president, told Canadian Mortgage Professional that the platform contained two policies that could be introduced immediately: its proposal to increase the insured mortgage cutoff to $1.25 million and index that to inflation, and the planned reduction of Canada Mortgage and Housing Corporation (CMHC) rates by 25%.
"All three parties were going to do that [hike the insurability limit] so that makes sense. That's something they can do today," he said. "I'm looking to see that one change quickly.
"The reduction of fees for CMHC – consumers are going to appreciate that, [and] mortgage brokers are going to appreciate that. Again, that's simple; they can do it quickly, and it'll be appreciated by everyone, especially first-time homebuyers who are most likely to be the ones putting less than 20% down."
Another policy where the Liberals may find common ground with other parties is its proposed crackdown on foreign residential ownership in Canada. Conservative Party leader Erin O'Toole said he would introduce a similar two-year trial ban on foreign buyers in the Canadian market, and while New Democratic Party leader Jagmeet Singh stopped short of calling for an outright ban, he vowed to introduce a 20% buyers' tax to non-citizens and non-permanent residents.
Laird said that with other countries, including Australia and New Zealand, having introduced effective bans on many foreign buyers, the implementation of stricter measures would be welcome in the Canadian market.
"We obviously have a supply problem, so I do think it's appropriate that we're trying to reserve that limited supply of housing for people living here," he said. "Australia and New Zealand have a pretty strict, enforced policy when it comes to foreign ownership, so I'm looking for [the government] to actually do this in a meaningful way."
Laird said that he was dismayed by the Liberals' persistence with the First-Time Home Buyers' Incentive program, describing that as a "failure" that's made little impact in easing conditions for Canadians hoping to enter the housing market.
While that three-year program, launched in 2019, sought to help first-time buyers secure a mortgage, figures released in June showed that most applications were for mortgages substantially lower than the average in the country's hottest markets.
Read next: Election 2021: the mortgage industry has its say
The Liberals have promised to tweak that program so that buyers can choose between securing a shared-equity mortgage or a loan that's repayable at time of sale – but Laird said it should have been scrapped entirely.
"It's an illogical, complex program," he said. "From every angle it makes no sense. I think that should've been cancelled – I said that from when it was first announced, and I continue to say it: nobody wants the government owning part of their homes.
"The government supports home ownership in many other ways. We don't need this complex co-ownership model."
Instead of persisting with that policy – and its proposed Rent-to-Own scheme, which he described as another overly-complicated path to home ownership – Laird said the government should consider other options including the introduction of 30-year amortizations or stress test reductions if they wanted to make homebuying more straightforward.
A proposed introduction of a 30-year amortization on high-ratio mortgages was included in the NDP's housing platform during the election campaign.
Many in the mortgage industry will have noted the proposal to establish an anti-flipping tax on residential properties, a plan the Liberals said would help to curb some of the dramatic house price growth that's become commonplace in the Canadian market.
While that will not apply to Canadians who have undergone significant life events including pregnancy, divorce or beginning a new job, Laird described the measure as an unwelcome one that many homeowners would view with some trepidation.
"It's very niche and very targeted, but I'm not happy to see that door open a little bit [on taxing capital gains]," he said.
"It's complicated as well, because they have all kinds of exceptions. I'm not in favour of that, and I'm troubled to see the door open on taxing the gains on primary residence."