The tussle for talent is leading many companies to implement changes, says exec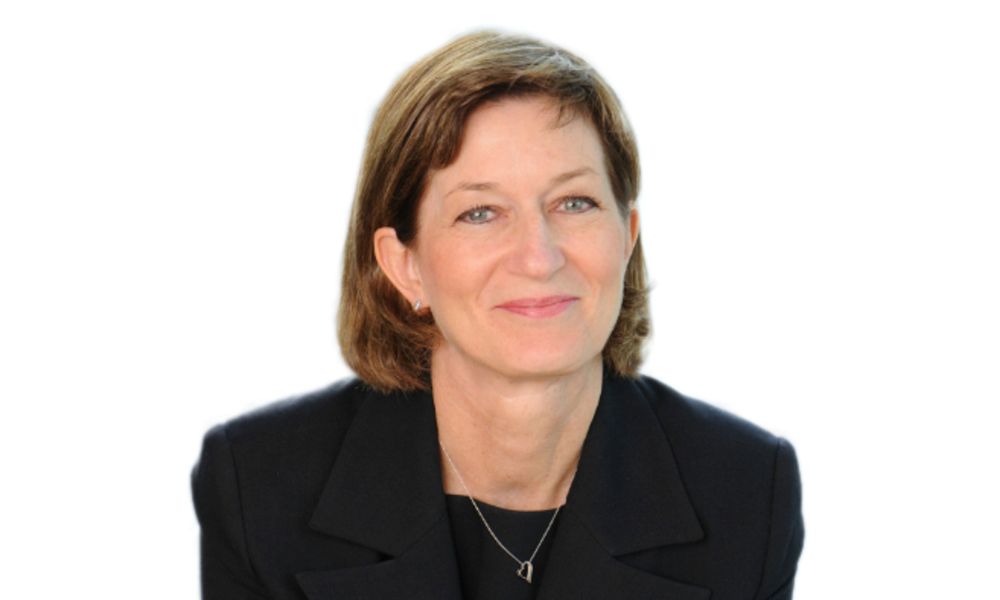 With public health restrictions due to the COVID-19 pandemic having eased substantially in 2022, many workplaces have opened their office doors again, welcoming employees back after a long period of remote working arrangements.
There's no question that the pandemic profoundly altered the nature of the modern workspace, with many companies across Canada now grappling with the essential question of how to navigate between five days a week at the office, a fully remote solution, or some form of hybrid.
That's especially relevant with companies battling to secure top talent, according to Sheila Botting (pictured top), president of professional services for the Americas at commercial real estate giant Avison Young.
She told Canadian Mortgage Professional that many firms were still deciding on what their work arrangements looked like, with many different forms of hybrid models prevailing.
"They have to really calibrate because there is still a war for talent," she said. "And the notion of hybrid workstyles is very important for most employees, and therefore employers adjust to that.
"What they're wrestling with is cycling through certain groups from Mondays and Wednesdays, going three-two some days, or having technology platforms so they can get different people coming into the office on different days. But that's literally the secret sauce that our clients are working through as we speak."
Read next: Canadians are slowly but steadily returning to the city
Botting said the question of what precisely the role of the office is has become a potent one during the pandemic, with surveys conducted by Avison Young during that period revealing that 85% of Canadians want to have some form of hybrid arrangement in their professional life.
The company's Vitality Index also recently indicated that a marked increase in downtown foot traffic had taken place in six of Canada's largest cities in recent times, with Toronto recording a 74% rise since April and Vancouver (42%), Montreal (31%), Edmonton (24%), Calgary (20%), and Ottawa (15%) posting notable upticks during that time.
Still, the regional disparity is stark, with Edmonton ranking among the top cities on the continent for workers returning to the office but Ottawa languishing near the bottom.
While traditional work environments tended to be cellular environments with assigned seating, employers have moved towards creating a high-performance experience for their staff at the office, a shift that was taking place even before the pandemic.
"Already major organizations were coming up with different models. We're seeing that come out in full force," Botting said. The modern workplace is moving toward having 20 to 30 different environments rather than the generic division of workstation and coffee or lunch area – "and so as people migrate to those different environments, there tends to be a real calibration toward collaboration and teaming areas with technology."
Read next: 2022 mortgage market: What's in store for the rest of the year?
Of course, downtown office rents aren't cheap, part of the reason that Botting said it's so important for companies to optimize the use of the office so their employees are performing at the highest level possible.
"If they're only coming in Tuesday, Wednesday and Thursday, I have to really rethink the use of my asset and how I'm going to use it effectively for my war for talent, culture, my business objectives," she said.
"We work with our clients to sort through [questions like], 'Of your workforce population, how much of that work can be done through artificial intelligence? How much can be offshore? How much can be outsourced?'"
Those discussions have revealed that one size does not fit all where the office is concerned, Botting added, with the answers largely depending on the role. Members of teams with collaboration and engagement tend to want to be in the office, especially as it's much more difficult to recreate an authentic connection over a Zoom or Teams call.
"By having that physical presence, you learn so much more. And I think that workers are understanding that, so the fear of missing out will, I think, play an increasingly important role as we move forward," Botting explained.
"So the pendulum has swung to work from home. Now it's going to be about fear of missing out – how do I balance hybrid for me? What does that look like for me and how do I make sure that my career is not negatively affected by sitting at home all the time? Those are the tough questions that are being asked by both employers and employees."