A rebranding has seen several companies in the real estate process come under the umbrella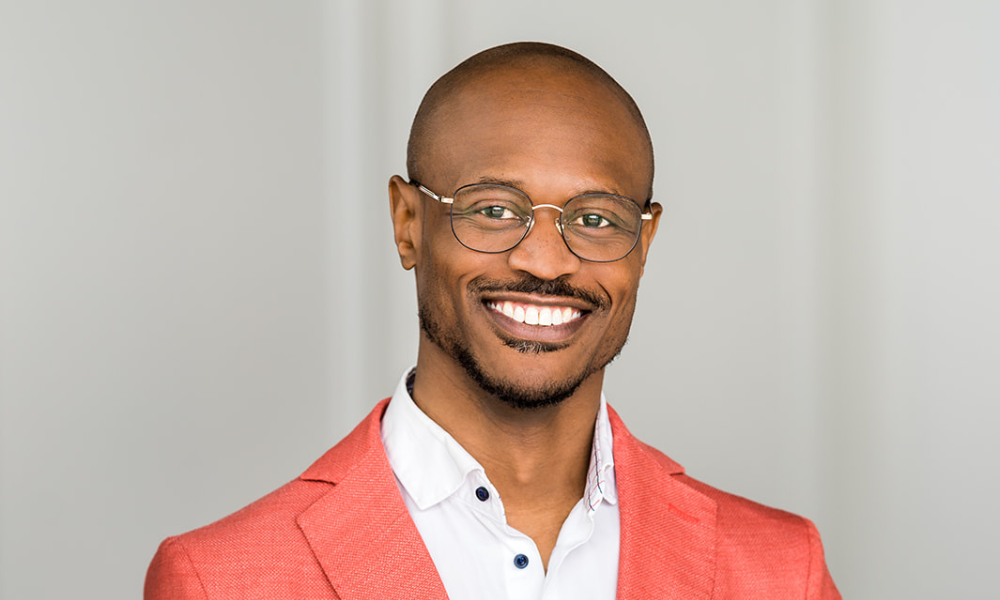 A recent rebranding has seen the grouping of several companies under the Uptown brand, with private lending and funding, mortgage brokerage, commercial mortgage, real estate, and real estate law divisions now operating under that umbrella.
The move is one that Uptown president Clyde Bryant (pictured) said would help the company achieve its goal of offering an all-in-one solution to clients, and means Uptown Financial (its private lending and funding division), Uptown Financial Mortgages (its mortgage brokerage), Uptown Commercial Mortgages (its commercial division), Uptown Realty (the real estate arm), and Uptown Law (a real estate law firm) are assembled under the same brand.
An insurance division, Uptown Insurance, is also on the way soon, allowing the company to become a "one-stop shop under one roof," Bryant told Canadian Mortgage Professional.
"The goal here is to be able to say to any customer walking in the door: 'You might come to us for a mortgage, but you have the ability to work with us through our real estate practice, or you have the ability to work with one of our lawyers for wills and estate or to close that mortgage transaction,'" he explained.
The approach is similar to that taken by many of Canada's leading banks over the years, positioning various services under one umbrella and providing a single ecosystem for clients to access whatever they need.
Read next: No 'one-size-fits-all' solution for mortgage clients, says VP
While offering that variety of services is important to Uptown, Bryant also emphasized that its focus continued to be guiding, supporting, and educating clients rather than simply concentrating on driving revenues and prioritizing the bottom line.
"For us, that's the single point of distinction – education being at the forefront of everything that we do is the reason why Uptown has been successful over the course," he said, "because a customer that walks in the door that's looking for a mortgage, we don't just say, 'Here's your five-year fixed,' close it, and send you out the door. That's not what an Uptown agent or broker would do.
"They would actually take the time to sit down, understand the client's needs, look at what the best product or service is, and how that works within the ecosystem that we also can provide, and then make that suggestion to the client."
One of Bryant's oft-repeated mantras is that an educated consumer is a good one, because being knowledgeable and informed about a product means that they clearly understand the differences between the services they're choosing.
That's especially important in today's increasingly complex borrowing environment, he noted. "When we look at the current economic times, mortgage brokers, realtors, lawyers, and insurance agents are going to be looked upon even more in these times to provide true guidance, support, and education," he said.
"We educate first, and even if I don't make a dollar, that's OK – because even at the end of the day, I know if I spent the time to educate you, I know you're coming back because what we do here is actually in your best interest."
Read next: Fixed vs. variable: What's in store for the rest of 2022?
When mortgage rates were low in recent years, educating clients meant advising them that those rock-bottom levels were unlikely to continue, Bryant said, ensuring that customers were prepared for the rate hikes that have taken place throughout this year.
Now in a slower market with purchase activity down, he advised brokers to be proactive, pick up the phone and have conversations with their existing client base to deepen relationships and drive repeat business.
A pivotal way of educating clients can be through social media, he said, even if the benefits are unlikely to become immediately obvious in a financial sense. Simply providing the customer with enough knowledge to make an informed decision and have as comprehensive a picture as possible is ultimately good for the industry as a whole, according to Bryant.
"We don't do social media to gain anything – I'm doing it to educate first," he said. "Because if I'm educating, people realize, 'Hey, you've given me free information. The information is true – so I'm probably going to call this guy.'
"And even if you don't, you call someone else – well, that's OK. At least we know that we did the right thing by the consumer and now we have an educated consumer that all the time will be better for the industry."