Expect further increases and a shift in preferences, says executive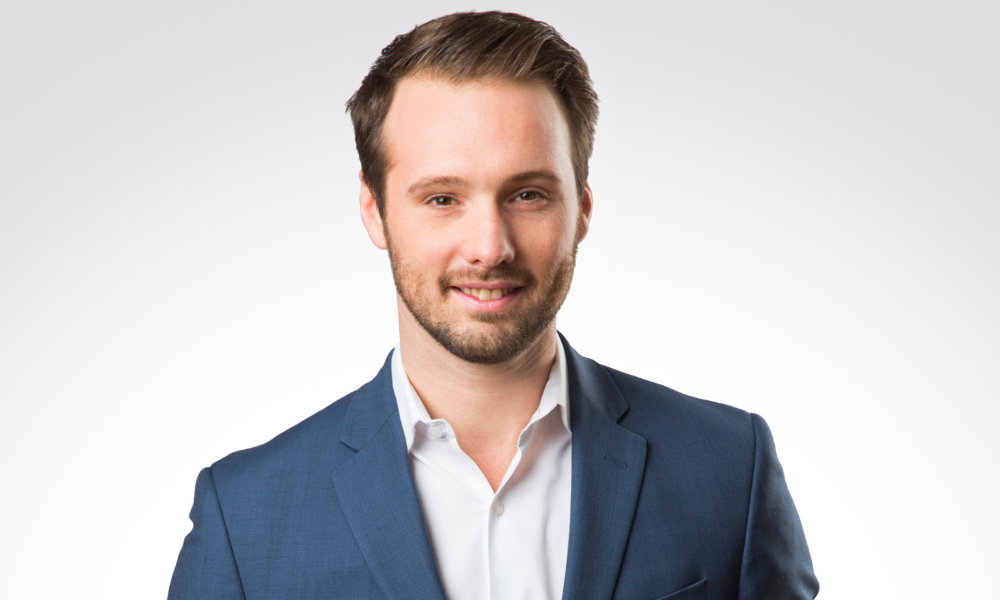 The prospect of further interest rate hikes in the coming months indicates that fixed rates are set to become increasingly popular – although variable rates will still be a strong option for certain types of borrowers, according to a leading brokerage executive.
James Laird (pictured top), co-CEO and co-founder of Ratehub.ca, told Canadian Mortgage Professional that with the best variable-rate mortgages now hovering around the same level as the leading fixed rates, the recent trend of Canadian buyers opting for the latter looked set to continue, particularly with variable rates expected to continue rising.
"I would think that we're going to continue to see a shift back towards fixed after variable was so popular for the last year or two," he said. "To take a variable rate at the moment, you need to have the outlook that we're going to get inflation under control in the near term and then rates are going to come down, and you want to take advantage of that shift."
Borrowers who are still choosing a variable rate may also do so because they like the flexibility it offers, he said, especially with the likelihood of a large penalty if they choose a fixed-rate mortgage and then break it.
Read next: Are variable-rate holders making the switch to fixed?
"I've seen that before. It's been a few cycles, not as aggressive as this one, but over the last 10 to 15 years where rates have gone up by 1% or 2% and they come back down, breaking those fixed rates causes really big penalties when the market rates are lower than the fixed rate that you have," he said.
"So if someone needs more flexibility, or there's a reasonable chance they might break it during the term, that's when a variable rate should still be considered."
For Canadians with a variable mortgage or a home equity line of credit (HELOC), Laird emphasized the importance of understanding the new rate, whether their monthly payment would see an increase, and – crucially – weighing up whether their budget is ready for more rate hikes down the line.
The Bank of Canada's latest rate hike, a 75-point jump near the beginning of September, reduces the amount that buyers or refinancers can qualify for by around 7.5%.
Fixed-rate holders, meanwhile, should note that they'll need to contend with today's higher rates on their next renewal, Laird said.
That central bank statement poured further cold water on a housing market that was sizzling up until February, with national home prices having peaked in the first three months of 2022 before starting to fall precipitously.
Suburbs that saw some of the largest price appreciation during the market boom since 2020 are now registering marked cooldowns, Laird noted, particularly in Toronto.
Read next: No 'one-size-fits-all' solution for mortgage clients, says VP
"Transaction-wise it continues to be slow where a lot of buyers are sitting on the sidelines waiting to see what the new rate equilibrium is going to be," he said. "So it's a fairly disconnected market at the moment."
Two things Laird is keeping an eye on at present are the stress test – whether a change could be coming on the qualifying rate – and the options that Canadians might have at renewal depending on their lender and their insurer.
The latter includes whether they can re-amortize back to their original amortization and whether a lender or insurer will be on board with that, he said.
That's especially relevant with many Canadians now contending with a borrowing landscape that has shifted radically from the rock-bottom interest rate environment of the past two years, having seen the Bank of Canada hike its benchmark rate by a full 3% in five consecutive rate increases since March.
Many are now taking a closer look at what they might do to mitigate the possibility of further rate hikes and the impact those could have on their budgets, finances and mortgage payments moving towards the end of 2022 and the beginning of next year.
"Just as you think about people who are coming up for renewal who used to have 2.5%, and now they have 5.5% [rates]," Laird said, "what options will be available for them so there's not the shock of a payment that jumped significantly?
"Those are things that we don't have much influence over but are obviously very important as we think ahead to 2023."