As the CEO of CMBA-BC, Samantha Gale has established herself as one of the industry's leading sources of knowledge on all things regulatory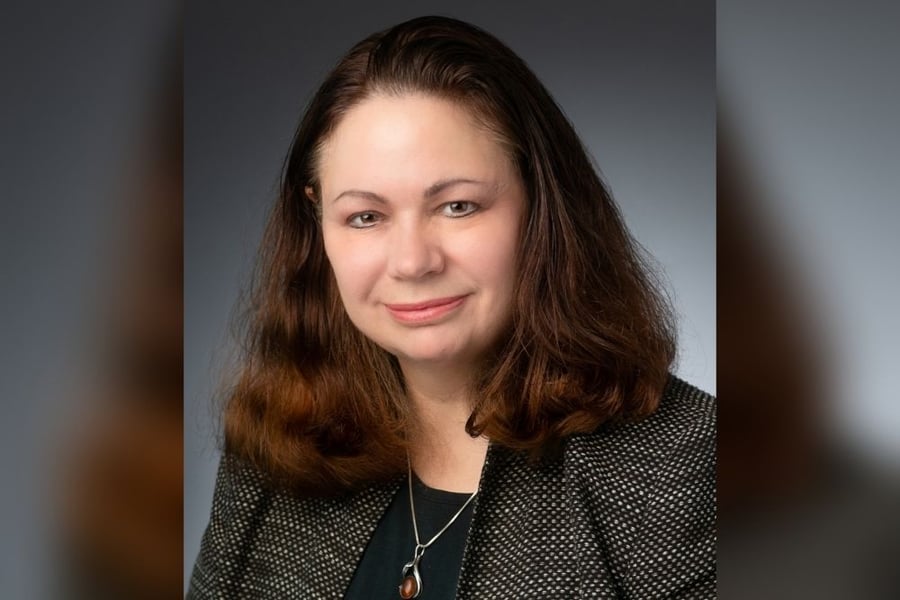 On the pressing topics in the Canadian mortgage industry, there are few more knowledgeable figures than Samantha Gale, CEO of the Canadian Mortgage Brokers Association of British Columbia. Gale's legal background and innate grasp of complex policy issues give her a level of understanding that not many can match, and her expertise shines through in every conversation.
Much of that mastery stems from her 15-year stint with the BC Financial Institutions Commission (FICOM), a regulatory agency of the province's Ministry of Finance, which Gale says gave her the opportunity to take a "deep dive" into various statutes and legal issues. One of her most significant undertakings during her time at FICOM was modernizing mortgage broker regulation in the province – an area she describes as "woefully neglected" at the time.
"We started an education program for regulators, and I went around and met with mortgage brokers, delivering education sessions for them in my government capacity," Gale says. "It was a really valuable learning experience, and it gave me an opportunity to really understand some of the compliance issues, which generally revolve around disclosure and fraud."
Industry advocacy
that role paved the way for Gale's move to CMBA-BC, then known as the Mortgage Brokers Association of BC. She took the considerable expertise she'd amassed on the regulatory side and used it to advocate for the mortgage broker community in government relations.
One of her most notable endeavours has been revisiting the Mortgage Brokers Act, with possible reform presenting an "exciting opportunity to fix some of the problems in that statute." She also featured prominently in the Cullen Commission, an investigation into money laundering through BC's real estate industry, advocating for modernized legislation with balanced rules that serve the intended purpose.
"The number-one priority that I've heard from the mortgage broker community across Canada is that they want to have mortgage broker professional corporations for tax purposes," Gale says. "This concept exists with other regulated professionals – lawyers and Realtors are an example. What we need to do is carve that out in statute and legislation. It assists the mortgage broker community because they can get a structure, where they can arrange their income for tax purposes, that suits them."
Such a measure would benefit the consumer as well as the broker, Gale argues, providing clarity and simplicity in the organization of mortgage broker entities to replace the current "messy" array of relationships between those entities.
"[The current structure] is a mess," she says. "It's inconsistent, confusing, and I don't think it serves the consumer well."
Legal power
Gale holds a law degree from the University of British Columbia, and that legal background has been an invaluable asset in navigating the often complex regulatory web facing brokers, allowing her to advocate for mortgage professionals in a range of different ways.

"One of the things that I've been able to do is offer practical support to our members if they have questions about how to accomplish something," she says. "Maybe it's corporate restructuring; maybe it's compliance with disclosure rules or perhaps something very serious, such as navigating a disciplinary matter."
When it comes to policy analysis, Gale takes a detailed approach, seeking first to understand the statutory authority in order to determine if it's being interpreted correctly or whether other problems may have arisen from different interpretations.
"I think you need to talk the same language as our government," she says. "If you're going to be talking about statutory change, you need to understand how statutes work, how some things are managed under a statutory regime and what the provisions are impacting that particular issue.
"You always ask what the purpose of a statutory requirement is and analyze the policy or the intended policy against the statute to determine if the statute's actually doing the job that the policy is meant to accomplish. I think that sometimes the lawmakers need to be reminded about that."
Gale's approach and expertise in legal matters is constantly evolving. She has returned to school, enrolling in York University's Osgoode Hall Law School to pursue a master of laws degree with a specialization in financial law and regulation. The program promises to provide her with an even stronger command of the various structures and challenges that underpin the regulation of the broker profession.
"So far, it's been incredibly valuable," she says. "I've had an opportunity to dive into some really interesting areas of financial regulation, including bankruptcy priorities, and I've even looked at issues impacting the industry relating to civil forfeiture [laws that allow provincial governments to transfer ownership of property suspected of having been used or acquired illegally] and criminal interest rate issues. It provides a really good opportunity to understand where things are, what the current state of the law is and also to do policy analysis around these areas."
Crucially, her expanded education will also allow Gale to continue advising and advocating for the mortgage broker community as the industry evolves. She envisages a "very, very different" set of challenges in the future, as financial technology could potentially have a significant impact on the profession's licensing structure.
While others might find the challenge of balancing a law degree with a high-profile role as CEO of an industry association to be a daunting one, Gale has coped well. In typically self-effacing fashion, she attributes her success to the quality of the staff that surrounds her.
"I have a fantastic staff, and we have a really brilliant team across the country," she says. "Everybody makes a contribution – and it works really well."