Since the introduction of the new B20 regulations, a lot has changed for … the better, says Lester Shore, vice-president of Optimum Mortgage.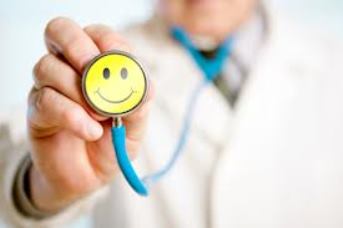 Since the introduction of the new B20 regulations, a lot has changed for … the better, says Lester Shore, vice-president of Optimum Mortgage.

B20 is now a fact of life for brokers, and there is a lot more due diligence being done, as lenders expect a lot more information from a client than ever before.
The underwriting guidelines for Residential Mortgages that OSFI, the regulator of all Canadian Financial Institutions, imposed on all regulated lenders and CMHC, have been in place for a year now. These underwriting guidelines were created at the insistence of the Financial Stability Board, the financial oversight organization of all G20 nations. The creation of these guidelines is a direct result of the financial crisis caused by poor American mortgage lending practices.
The result of compliance with B20? Better quality borrowers being brought to lenders by mortgage brokers, and delinquency rates as low as they have ever been.
It is essential brokers get a good overview of the situation: the components of B20 in general terms and what it means to lenders; what it means to them, the brokers; and, then, how we at Optimum Mortgage are responding.

What Does this Mean to Brokers?
In terms of "A" business - not a lot has changed. As I suspect is the practice now, brokers must know their client, know their client's financial circumstances and be satisfied that their client has the ability to repay.
For HELOC "A" clients, LTV on the HELOC portion of the advance has been limited to 65 per cent. Brokers can still provide their clients with an 80 per cent LTV option by combining the HELOC portion with a fixed or variable portion if the HELOC product allows, such is the case with our HELOC product Homeworks.
For clients that we call alternative lending clients, including "B", NIQ and Stated Income clients, brokers have had to provide a little more information. The biggest challenge has been business-for-self (BFS) clients who do not have traditional income confirmation documents.

What Does this Mean to Optimum Mortgage?
Well in summary, not much has changed. Our previous underwriting policy was generally compliant with B20 regulations. We are primarily an alternative lender, which is we are a BFS and "bruised credit" mortgage lender. We have always conducted due diligence to determine the borrower's ability to make repayments. We also offer "A" residential mortgages and have very competitive
#pb#
HELOCs, which is now limited to 65 per cent on the HELOC portion as a result of B20.
Prior to B20, we did not have stated TDS and GDS ratios in our alternative lending policy. Consequently, our underwriting policy will now include TDS and GDS ratio limits for our alternative lending products. These limits will be significantly higher than "A" lending requirements as our main focus will continue to be on ensuring affordability for the borrower.
B20 does state that if a lender advances a "non-conforming mortgage," the LTV is limited to 65 per cent. At Optimum Mortgage, a non-conforming mortgage is one where a borrower has either (or both) a lower-than-average beacon score and/or the borrower's ability to service the proposed debt cannot be confirmed to our satisfaction. Defining a non-conforming mortgage beyond this is difficult at this time. We suggest brokers work with our business development managers and underwriters on a case-by-case basis and clarification will become evident.
In response to the challenge to confirm income levels for BFS clients who do not have traditional income confirmation documents: for the last couple of years, we have requested bank statements as a means of doing so. That will not change.
#pb#
If a BFS client states he/she has income of $75,000 per annum, we would expect to see business bank statements that would suggest the business can afford to pay the borrower $75,000 annually. We may also need to see personal bank statements, demonstrating personal income at this level. This all assumes no traditional income documents, such as tax returns, are available.
We suggest brokers continue to ask their clients – "is this mortgage payment affordable?" Our expectation is that brokers are satisfied that their client can afford to repay this debt and we can see in their bank statements that the debt is affordable.

Broker Partner Program
Optimum's Broker Partner Program rewards brokers 10 basis points who use us at a higher efficiency, so long as the funding-to-close ratio exceeds 40 per cent. Along with the bump in bps, those brokers who are in the program have their deals pushed to the top of the pile, ensuring a quick turnaround on all their deals.
A dedicated underwriter, application status updates and personalized BDM support all contribute to the 24-hour deal turn-around service.