2022 saw the number of new permanent residents arriving in the country hit an all-time high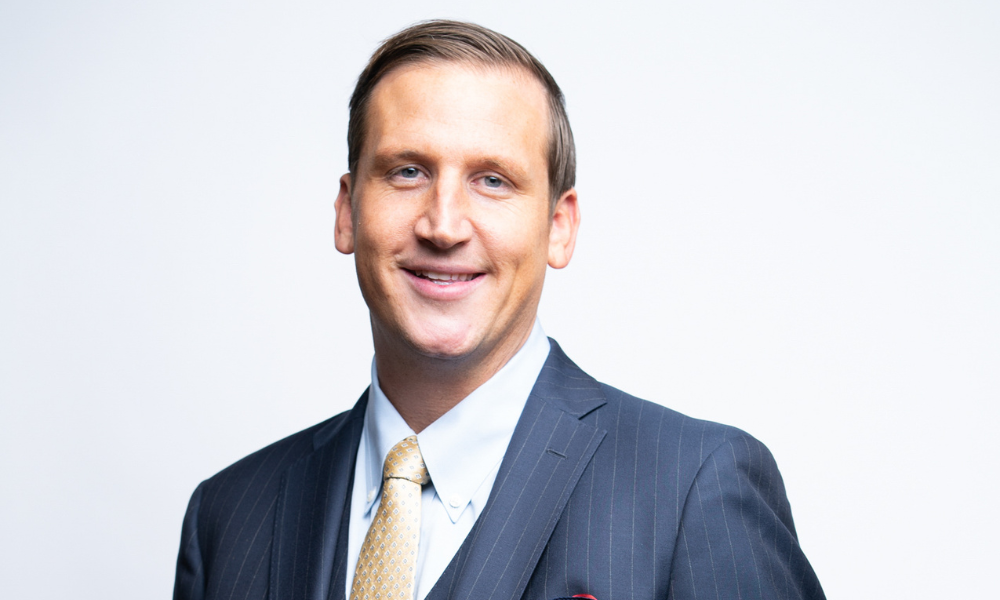 Canada welcomed a record number of immigrants in 2022, news that could provide a shot in the arm to the country's housing market with a surge of potential new buyers arriving.
Over 431,000 new permanent residents arrived in Canada last year, according to federal immigration minister Sean Fraser, as the country eased past the previous record of more than 401,000 new arrivals set in 2021.
The federal government has spelled out even more ambitious plans for immigration in the coming years, with 465,000 new permanent residents targeted for 2023, followed by 485,000 in 2024 and half a million in 2025.
Last year's boom in new arrivals should have a big positive impact on Canada's housing market, according to a prominent Toronto-based mortgage broker, as long as hurdles like the housing inventory crisis can be navigated in the years ahead.
"It's great for long-term fundamentals," Drew Donaldson (pictured top), founder and CEO at Donaldson Capital, told Canadian Mortgage Professional. "Whenever you have a rising population, it's just a great overall effect for housing. More people need more housing – so long term, we continue these immigration numbers, and it's great for economic prosperity.
"We just need to make sure that we have the social systems to be able to handle it, including hospitals and a lot of those things… but as long as the social aspect can handle everything then for economic prosperity, more people spending money in the economy, looking for jobs, buying homes, construction projects – all of that is a net positive for the housing market."
What areas have seen the highest immigration levels in Canada?
Toronto has unsurprisingly proven one of the most popular destinations for immigrants to Canada, with 115,775 new permanent residents making the city's metropolitan area their home in 2022, according to Immigration and Citizenship Canada.
While that was down from 142,775 the year before, the city is expected to continue benefiting from higher overall immigration numbers to Canada in the coming years.
"The Toronto market just continues to grow. It's really a major metropolitan area," Donaldson said. "It's not New York, but I would say it's on the trajectory of being a New York type of city. If you look around to even a lot of the cities in the US, they don't have the same population as Toronto – so the GTA [Greater Toronto Area] is an economic powerhouse. And again, that's good for everyone that lives and resides there."
Montreal saw nearly 45,000 new arrivals last year, with Vancouver accounting for 44,295 of the new permanent resident total and 182,595 settling elsewhere in Canada.
The top three countries of origin for new residents were India (108,080), China (28,700), and the Philippines (20,110) in 2022.
Update!📣

After reviewing approved applications from late last week, we have exceeded our Immigration Levels Plan target and welcomed over 437,000 new permanent residents to Canada in 2022.🎉 https://t.co/qEgrdxGqOO

— IRCC (@CitImmCanada) January 3, 2023
How will record immigration impact Canada's housing supply crisis?
Much attention has been focused in recent years on Canada's housing supply shortcomings, with the national housing agency indicating in October that affordable housing starts for Ontario, British Columbia, and Quebec are set to fall short of 2030 targets.
Canada Mortgage and Housing Corporation's (CMHC's) Housing Market Insight revealed that those provinces and Alberta would only have sufficient labour capacity to boost the number of housing starts by between 30% and 50% before 2030 – even under best-case scenarios.
While the long-term housing supply crisis can't be downplayed, Donaldson said that rising immigration numbers could nevertheless help stimulate the housing market in the short term after the significant cooldown it's witnessed over the last 12 months.
"Short-term, I think it actually may help ease the blow of the housing market downturn," he said. "When you raise interest rates… some people are going to be hit with job losses or property that they need to sell for whatever reason.
"Maybe it's the higher carrying costs on their mortgage – at least that's going to be absorbed by some of these new immigrants that come in. So that's going to ease the blow on what's happening out there in the marketplace."
How large a segment of your overall business comes from new immigrants? What are your thoughts on how record immigration levels are likely to impact Canada's housing and mortgage markets in the future? Let us know in the comments section below.