The pandemic-era trend continues to grow in popularity in Alberta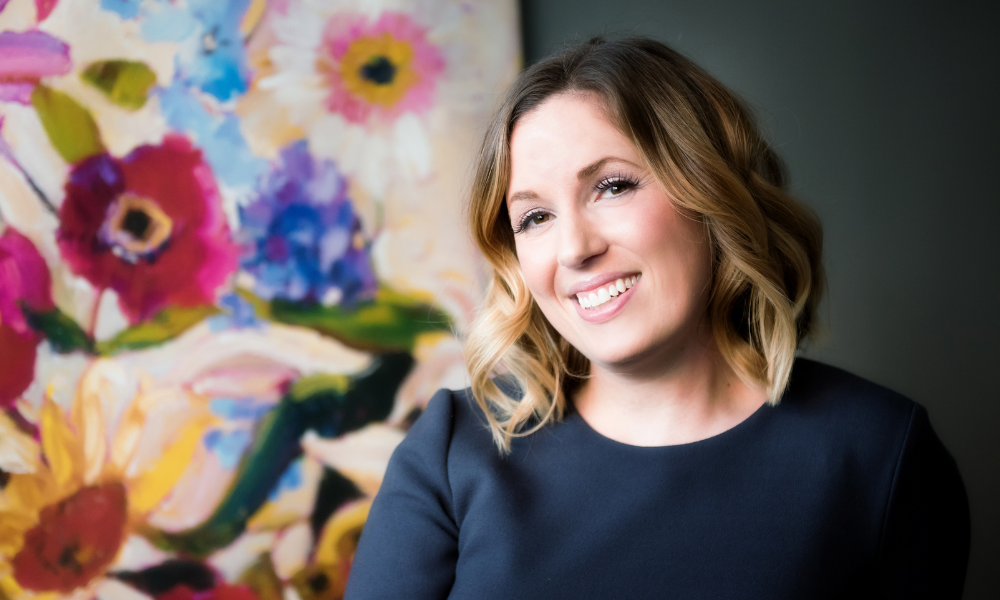 Even as public health restrictions ease and return-to-office efforts gather pace across Canada, the trend of interprovincial migration that surged during the COVID-19 pandemic shows little sign of slowing – particularly in Alberta.
That province is drawing considerable interest from homebuyers outside the province due to its strong affordability compared with other parts of the country and a host of other factors.
It's a trend that mortgage brokers in Alberta have been keenly aware of in recent years, with the pandemic having opened many buyers' eyes to the possibility of living in a more affordable part of the country while working for a company based in Toronto or Vancouver.
That cohort of buyers has made up the majority of out-of-province purchases for Calgary-based mortgage advisor Cory Lewis (pictured top), of Jencor Mortgage Corporation, with many of those offices that transitioned to remote work at the onset of the pandemic having maintained those arrangements.
She told Canadian Mortgage Professional that buyers from outside the province also included those who relocated and purchased before finding work in Alberta, drawn to the possibility of earning a good salary and being able to afford a sizeable home.
"You make six figures in Toronto and you [may not] be a homeowner - but if you make six figures in Calgary, you can buy a house in a nice community and have a pretty good quality of life," she said.
Read more: The cheapest places to buy a house in Canada
A smaller percentage of out-of-province buyers are investors, whose tendency is to use local banks and brokers if located in Toronto but purchasing a rental or investment property in Alberta.
The influx of entrants to the Alberta market from elsewhere in Canada started ticking upwards at the beginning of the pandemic – but the past 12 months have witnessed some of the strongest interest from out-of-province buyers, Lewis said, based on her own business.
Read next: How can Canada solve its housing supply problem?
Another big advantage for buyers in the Alberta market is that it lacks a land transfer tax unlike other provinces, meaning closing costs are often far more affordable than in other parts of the country.
"In BC and Ontario, you've got that land transfer tax that you pay upfront at the time of purchase. And we don't have that here in Alberta," said Lewis. "So when you buy a home in Alberta, your closing costs are typically just your legal fees – which is a lot cheaper, a lot more affordable, than a lot of other markets."
There are plenty of factors that need to be taken into consideration when dealing with out-of-province buyers, said Lewis – namely that if they're working remotely, most lenders require confirmation that they're able to do so outlined on their letter of employment.
If it isn't there, shelter costs must be debt serviced for the customer to live within a commutable distance to their work, which also reduces their buying power when qualifying for the mortgage is accounted for.
"If you can't work remotely and you're buying out of province, you basically have to qualify for your rent or your mortgage in Ontario, for example, and the property in Alberta," Lewis said. "So again, the ability to work remote is a huge one."
Read next: Canadians reveal how inflation, rate hikes are impacting their finances
Other issues to be aware of include whether the homebuyer is starting a brand-new job or transferring within their existing company to Alberta.
"If they're with a company that's transferring to Alberta, that's great – if I can get their transfer, I'm knowing that they've secured employment in Alberta in a commutable distance of the property that they're buying," said Lewis. "No vendor has an issue with that.
"If they're taking a brand-new job – let's say they work in tech in Ontario and they're picking a job in Alberta in tech, and wanting to buy right away, that can be a little trickier. Some lenders are pretty sticky on the three-month probation period, [and] they want you on the job for that… period."
Often, however, professionals with a history in the same line of work will be granted a mortgage with as little as one pay stub on that new job, she added.
It's also important to remain aware of the potential fraud risk among out-of-province buyers, particularly given the fact that mortgage agents and brokers are often not meeting those clients in person – and they're usually not referred through traditional channels.
"I do my due diligence a little more when reviewing their paperwork and their financials," Lewis said. "They're a lot more at arm's length than the typical client referral that I get."