Possible solutions are varied – but difficult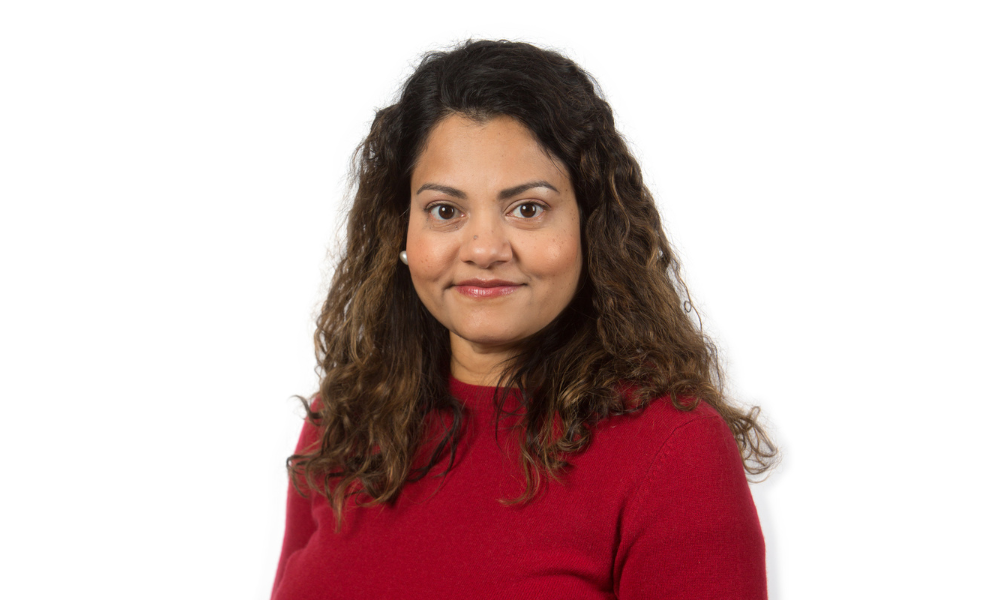 The news that Canada's most populous provinces are likely to fall well short of affordable housing targets for 2030 came as little surprise to anyone who's been following the country's supply crisis in recent years – but finding a solution to that shortfall appears to be no easy task.
That's partly because of the problems faced in attracting new construction workers to the industry, according to one of the authors of the national housing agency's recent report revealing the likely failure of Ontario, British Columbia and Quebec to hit their 2030 affordable housing goals.
Dana Senagama (pictured top), Canada Mortgage and Housing Corporation's (CMHC's) senior specialist, market insights, told Canadian Mortgage Professional that attracting more young people within the existing labour force into construction remained a significant long-term hurdle to the prospect of higher inventory levels hitting the market.
"We already saw in the census that the construction industry is really having trouble attracting younger people between the ages of 15 and 24 to work in construction," she explained, "and that's concerning because we're going to see more and more baby boomers retiring in the coming years."
How might that be addressed? Greater youth participation in residential construction could be achieved by financial support for education in skilled trades and further vocational training facilities across the country, the report indicated, while more targeted immigration programs for foreign skilled workers could be introduced.
Read more: Housing crisis in Canada – six suggested solutions
It also recommended that workers be paid a fair wage "with good benefits for working full-time, part-time, casually, or seasonally in the construction industry." That would ensure greater retention of employees as well as keeping work running smoothly with fewer disruptions, the authors argued.
While CMHC's report found that labour capacity appeared to be higher when building condominium apartments or high-rise construction, an important caveat is that many of the units in those buildings are unsuitable for families, or more than one resident, because they're often too small, Senagama said.
Meanwhile, with construction often a long-winded and drawn-out process, she said converting existing commercial buildings into residential properties could potentially provide a more immediate solution to current supply deficiencies.
"One of the gifts of the pandemic is [that] working remotely became the acceptable norm," she said. "So we are seeing across Canada a lot of these buildings being vacant. Is there a potential to convert that into residential buildings, where already the services are established?"
Of course, such an approach would require those buildings to have their suitability for conversion closely assessed, Senagama added, before that process began.
Ontario and British Columbia are traditionally viewed as the two provinces in Canada with the tightest market conditions and housing supply, with prices having boomed in recent years partly due to the lack of inventory on the market.
Quebec shouldn't be overlooked as a market that's also experiencing a scarcity of much-needed supply, according to Senagama, although she also noted that the price measures in that province differed from those elsewhere.
Read more: Housing market correcting, not crashing: RBC economist
"They don't have the same price measures of affordability as do Ontario and BC, and that's really where you're looking at an average house price over $1 million – that's not an entry point for many people," she said. "So affordability is far more of a concern, particularly in the urban centres of Ontario and BC – less so in Quebec.
"But that's not to negate the challenge there as well. You still need to build more to accommodate the increasing population."
The implications of not addressing those challenges could be stark, with the possibility that affordability in the housing market – already out of reach for many Canadians – will continue to decline steadily.
Real estate giant RE/MAX Canada has already sounded the alarm in recent weeks on the prospect of an impending "crisis point" if housing supply continues to dwindle without being replenished.
The conclusion of the report, Senagama said, is that "this is a way bigger problem that really cannot be solved at the macro level, at the highest level in terms of the federal government.
"This needs to trickle down to every level – and the industry has to get on board. It's an all-hands-on-deck approach. I think we all need to put our heads together and find a solution, because no one entity will be able to solve it."