Borrowers and buyers continue to grapple with the impact of higher rates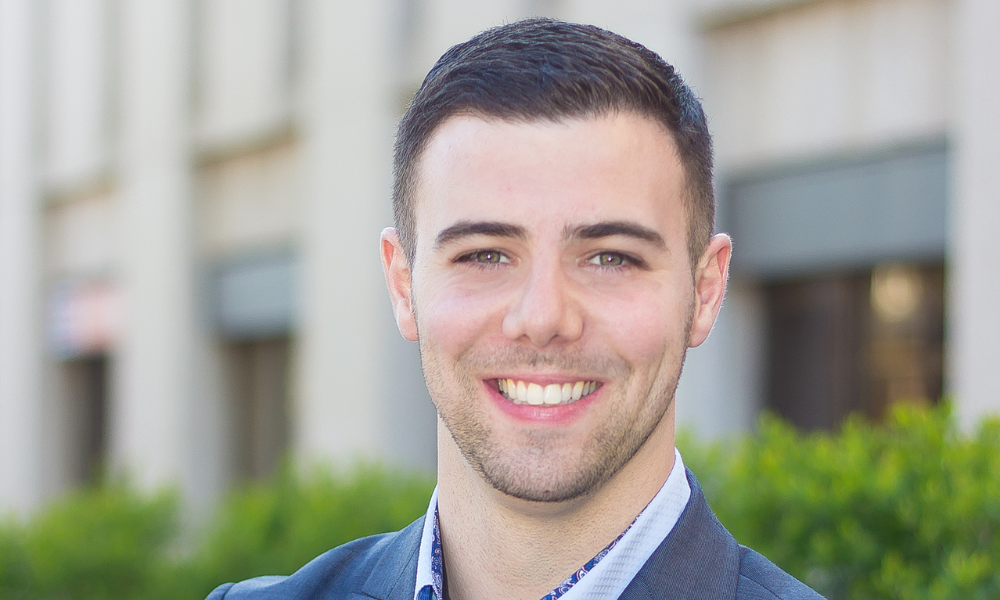 Always a prominent discussion point in the Canadian mortgage and housing markets, affordability remains a significant hurdle for many homebuyers across the country in 2023 – not least in the nation's capital.
Ottawa broker Chris Allard (pictured) told Canadian Mortgage Professional that while many buyers have adjusted to the new price points brought about by interest rate increases, the search for a home in the city can be complicated by scant supply of properties at a certain value and unaffordability of those that are more readily available.
While overall housing inventory in Ottawa currently sits at less than three months, that's effectively split into a couple of segments, according to Allard: pricier properties that are out of reach for most buyers and therefore have more supply, and more affordable properties that are being quickly gobbled up amid fierce competition.
"If the home is listed for sale for let's say $700,000 or less, so perhaps a home that is more affordable to more people, some of them are going into multiple offers," he said. "Some of them are selling very quickly. There's little to no inventory at that price point because it doesn't last.
"And you look at the inventory for homes that are $1.2 million and up, there's almost a year's worth of inventory in that space. So what that's telling me is the affordability is really impacting people."
While a dual-income household on $100,000 each or just over may be able to afford a property of around $1 million, "they can't buy for more than that – especially at these rates of today," Allard said. "So the cash flow just doesn't really work beyond that."
NEW: Quiet December Caps Off Tumultuous Year
Members of the OREB sold 601 residential properties in December through the Board's MLS® System, compared with 857 in December 2021. Read the full release: https://t.co/LOALSG2CJV #OttawaRealEstate #OttawaRealtor #OttawaHomes #OttCity pic.twitter.com/ZXPLi8IV4U

— Ottawa Real Estate Board (@OREB1) January 6, 2023
Are homebuyers looking outside the city for property?
Not a lot of transactions above $900,000 are apparent in the current market, according to Allard, while looking to smaller or less populous towns and areas outside the city of Ottawa doesn't necessarily bring much relief where home prices are concerned.
"I don't think people are changing the mindset completely and saying, 'Okay, well, now I'm going to go buy a rural property,'" he said. "Most people aren't going to do that change – try to find the next small town, but the prices aren't that much cheaper."
Competition is strong where those lower price points can be found in Ottawa, he added. Although nowhere comparable to the frenzied bidding wars that prevailed at the height of the COVID-19 housing market boom, two or three bidders may be in the running to purchase those properties, which are usually rowhouse or rowhouse condominiums.
Despite the cooldown compared with the red-hot activity of recent years, realtors are not pricing listed properties extremely low, meaning that interested parties are usually cautious of overbidding.
"They're only willing to pay maybe marginally more, but the prices aren't going through the roof on multiple [offers] at the moment… I don't think that's happening," Allard said.
Are borrowers concerned about the Bank of Canada's next rate announcement?
Ahead of the Bank of Canada's second interest rate announcement of the year on March 8, queries from clients on the implications of that decision appear to be as common as ever, even despite the Bank's hint in its last statement that it could be ready to hit pause on its rate-hiking trajectory.
While inflation has continued to tick downwards and economic growth remained flat at the end of the year, Canada's jobs market also surged in January – making it unclear whether the central bank will keep rates steady or introduce yet another hike.
"People are very much preoccupied by it because a lot of people are at the limit of their budget here," Allard said. "The existing homeowners who have variable rates are in many cases not necessarily super comfortable with the increase in rates, and the people trying to enter the market really wish the rates were marginally less. It's definitely impacting people."
"I don't want to say people are super worried because they've adjusted, I think, to the mental state of what prices are and what the rates are. But there's still the uncertainty, or the threat of rates rising, and that, I think, is preoccupying people's minds a little bit."
What are you advising clients ahead of the Bank of Canada's next interest rate announcement on March 8? Let us know in the comments section below.