How are borrowers in the easternmost province adjusting to a higher-rate environment?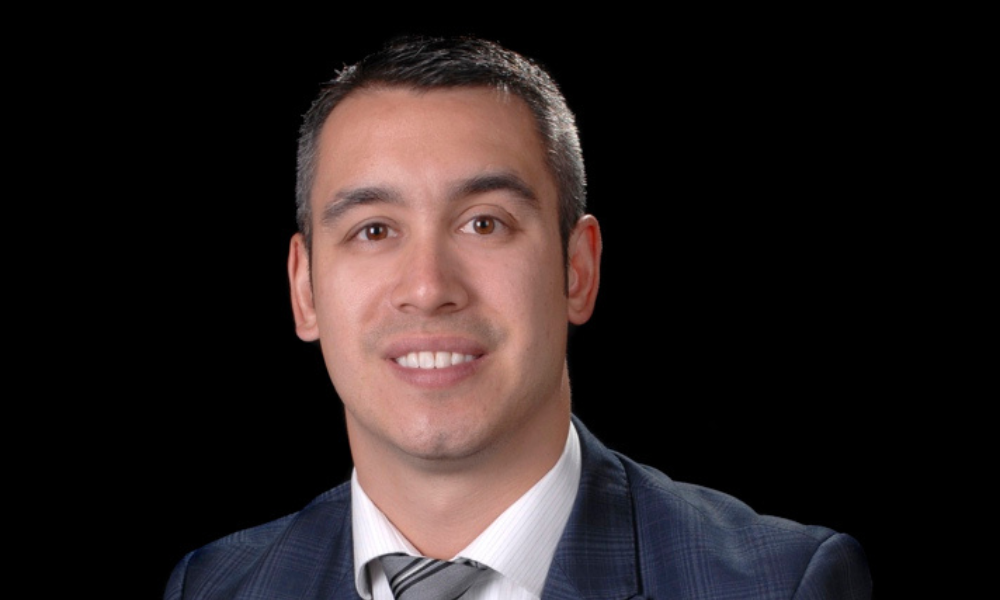 Newfoundland and Labrador's housing market is continuing to weather the storm of high interest rates and economic uncertainty, with sales across the province largely in line with historical averages last month.
The number of homes that changed hands in October was down slightly, by 1.1% over the same time last year, with sales coming in 3.5% below the five-year average and 8.4% higher than the 10-year average for the month.
The overall benchmark price for a home, meanwhile, was $292,400 – up by 3.9% in October on a year-over-year basis and significantly lower than in most other provinces.
Robert Jennings (pictured) of East Coast Mortgage Brokers in St. John's told Canadian Mortgage Professional that the province's "slow and steady" performance had resulted in a fairly even market with few of the price and sales fluctuations witnessed elsewhere.
"I think if you'd talk to people on the streets, they would feel like it's a seller's market, that there's no supply. But if you look at the big picture, it's actually a balanced market," he said.
"You hear stories of more supply in certain segments or certain areas but I think overall, it's a relatively balanced market that would be slightly tipped towards the seller but trending towards the buyer, and we've been able to maintain a healthy market this year in spite of interest rates."
Value of brokers becoming clear in more challenging market
That's not to say that the province has been immune to many of the same challenges that have faced borrowers and the mortgage industry alike in 2023, with rising interest rates and higher borrowing costs putting their strain on many household budgets.
Jennings said although Newfoundland mortgage brokers traditionally had lower market share in other provinces, those recent borrower hurdles had illustrated the value of using a broker to find solutions and alleviate some of that stress.
"Mortgages have been harder, interest rates have been higher, stress tests have been higher, and people have been having their own personal grinds. Household debt has hit an all-time high, and the amount of savings has decreased since COVID peaks," he said. "So we know households are going through a more difficult time and having a harder time qualifying for mortgages, even in St. John's.
"More and more people are looking at brokers here. We've had a lot of demographics that still weren't using mortgage brokers, particularly the older demographics and the baby boomers, and we're having a lot of those conversations in 2023 where a 60-year-old might call me and say, 'Hey, my nephew said I should go talk to a broker because I got my mortgage renewal and I haven't seen a 6% rate in 20 years.'"
When there was little difference between the rates offered by big banks and those put forward by brokers, borrowers may have gravitated towards the larger financial institutions – but now "everybody is listening" to the broker argument, Jennings said, with a sizeable gap having opened up in many cases between the rates brokers can offer compared with those of the banks.
Tania Bourassa-Ochoa of CMHC highlights the challenges faced by Canadian mortgage holders, underlining the vulnerability of homeowners in the country.

Read more: https://t.co/hQ0V2AOcjK#MortgageIndsutry #HousingMarket #MortgageBroker #InterestRates

— Canadian Mortgage Professional Magazine (@CMPmagazine) November 14, 2023
How are homeowners and buyers adjusting to higher borrowing costs?
Despite the challenges of 2023, the upcoming mortgage renewal wave is viewed as more of an inconvenience than a reason to panic by many Newfoundland homeowners, Jennings said, because their mortgage is in many cases much more affordable than elsewhere.
"Obviously there are some people going through a difficult time, but I pay a lot of attention to other Atlantic provinces and other provinces in general and I'm in awe because [in] real estate, the national average is still double what it is in Newfoundland, and these mortgages are expensive," he said.
"From the renewal piece, I don't think these interest rates are forcing people to sell. I don't think these interest rates are keeping people on the sideline to purchase. I think it's more of a supply thing: the cost of construction is obviously high, so that will slow some things down. But I don't think rates are creating the [issues] that we're seeing in other provinces, and I don't think it's slowing down."
Make sure to get all the latest news to your inbox on Canada's mortgage and housing markets by signing up for our free daily newsletter here.