The elevated-cost environment continues to introduce vulnerabilities to the Canadian financial system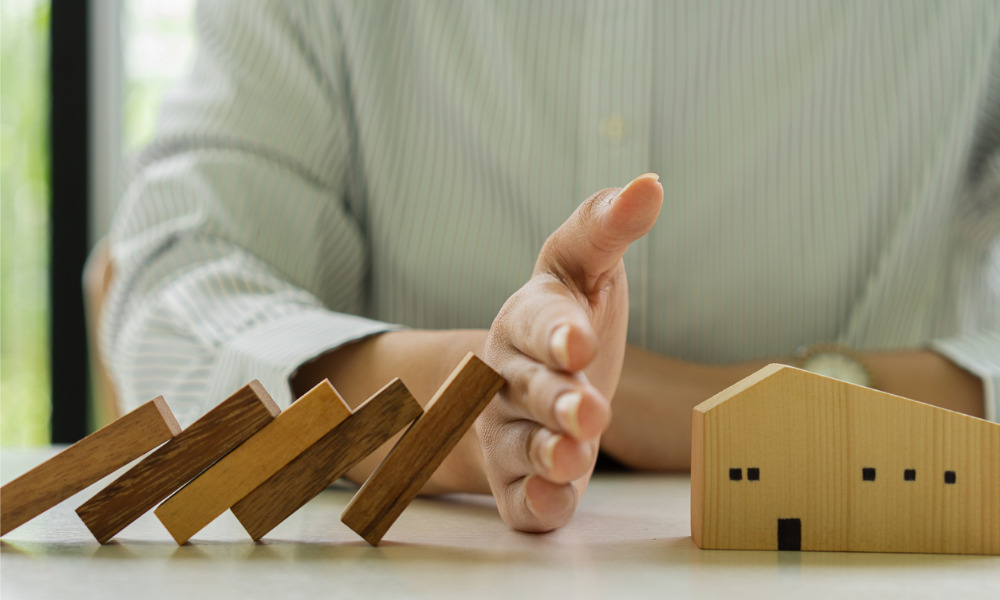 The Office of the Superintendent of Financial Institutions (OSFI) has warned that elevated borrowing costs represent a growing risk to the country's financial system, with housing and commercial real estate in particular being areas of extreme vulnerability.
"The most significant developments [this year] are a domestic inflation rate that remains above the Bank of Canada's target rate, the resulting monetary policy tightening and elevated interest rate environment, and signs of weakening credit quality, particularly in the commercial real estate (CRE) market," the regulator said in the semi-annual update of its Risk Outlook.
While the overall inflation rate has slowed in 2023, the rate remaining far above the BoC's 2% target for a prolonged period has led to a sustained increase in interest rates over the past 18 months, OSFI said.
"This has put pressure on retail, corporate, and commercial borrowers' ability to service debt," OSFI said. "We have observed a deterioration in the credit quality of variable-rate, fixed payment mortgages."
And despite lending institutions remaining well-capitalized in defiance of these pressures, "as the impact of higher rates continues to be absorbed, the ability of consumers and businesses to adapt to the current rate environment will be tested as loans mature over the next few years in residential real estate secured lending, CRE, and corporate loan markets," OSFI added.
The market has seen a surprising amount of resilience in the face of economic headwinds and higher borrowing costs, according to Jesse Abrams, Co-Founder and CEO of Homewise.https://t.co/5sUdwG6FWE#mortgagenews #housingmarket #markettrends #interetsrates

— Canadian Mortgage Professional Magazine (@CMPmagazine) May 18, 2023
Residential lending should be responsive to shifting market realities
For residential lending specifically, OSFI said that it will continue to ensure that the industry's risk management practices remain responsive to volatile market conditions.
"OSFI seeks an integrated set of common-sense protections that work effectively both in a high interest rate environment like today, and when interest rates are low as they were during the pandemic," it said.
The regulator said that next week, it will be publishing the results of its initial public consultation on Guideline B-20, and on debt serviceability measures in particular.
"One option we explored in our consultation is a potential role for loan-to-income thresholds to help financial institutions better manage the risks associated with significant buildups of household debt in their loan books," OSFI said.