The measure came into effect on April 1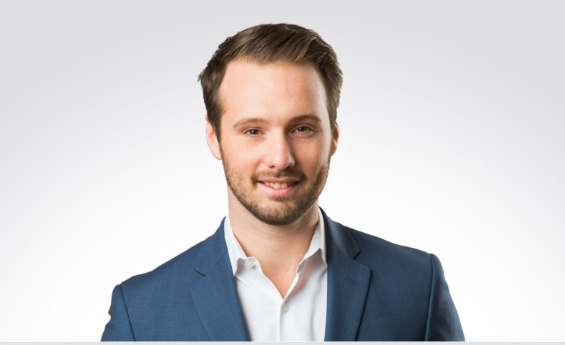 The new tax-free first home savings account introduced by the federal government is a "simple and powerful" program that should see significant uptake by first-time buyers in the coming years, according to a prominent mortgage executive.
James Laird (pictured), co-CEO and co-founder of RateHub.ca, told Canadian Mortgage Professional that the measure, announced in last week's federal budget and taking effect as of April 1, was a positive step for its offer of a "tax-free in, tax-free out" way for prospective new buyers to save.
"It's good policy. It's easy to understand and work," he said. "And the tax policy part of it is the same as an RRSP on the way in and the same as the TFSA on the way out, which makes it a very strong tax savings program.
"I was happy to see that on April 1st it's live, and in another year or two or three you can expect that the vast majority of first-time homebuyer Canadians will be withdrawing from this account."
The scheme allows would-be new buyers to save up to $40,000 on a tax-free basis, putting in a maximum (tax-deductible) $8,000 per year and withdrawing those funds for their downpayment.
That could ease the affordability burden facing many new buyers, although the maximum tax-free amount is still significantly lower than the full downpayment that would be required for many markets.
Still, it's a step in the right direction, according to Laird, that will make things slightly easier for buyers even in markets with the steepest price.
"In more expensive markets, or just anywhere where someone's a first-time homebuyer purchasing a more expensive home, the math is pretty simple: once you get above a million bucks, we're at $200,000 [for a downpayment]," he said.
"So will it be the entirety of the downpayment in the big markets? No. But still, you would expect in the big markets people will still max this out, and it'll be quite helpful."
Amid a flurry of new policies in Tuesday's federal budget were a couple of announcements that may have caused mortgage professionals to sit up and take note.https://t.co/pMcbyk1EOq#mortgage #mortgagenews #federalbudget #mortgagebrokers

— Canadian Mortgage Professional Magazine (@CMPmagazine) March 30, 2023
How will the new code of conduct work?
The budget also saw the unveiling of a proposed code of conduct, billed as a way of protecting Canadians with existing mortgages.
That will be followed by publication of a guideline requiring that federally regulated financial institutions provide "fair and equitable" access to relief measures, the government said, potentially including longer amortizations, adjusted payment schedules, or the authorization of lump-sum payments to whittle down debt.
The measure, according to the budget, is aimed at ensuring "that Canadians are treated fairly and have equitable access to relief, without facing unnecessary penalties, internal bank fees, or interest charges, which will help more Canadians afford the impact of elevated interest rates."
In practice, Laird said the policy is short on specifics and open to interpretation – and that it appears to prescribe little in the way of approaches that aren't already taken by lenders when a borrower is in distress.
"They seem to be describing things that lenders by and large already offer to consumers who are experiencing financial hardship," he said. "When a consumer is experiencing financial hardship, if they reach out to that lender, the lender will listen to the situation and as long as the lender can understand why the situation should be temporary and can rectify itself, they will be helpful in trying to [provide a solution] – they're not attaching bank fees or anything to these solutions.
"So again, tough to tell exactly what they mean. But to me, it sounds like a qualitative description of what is already happening for consumers experiencing financial hardship. So I guess I couldn't tell of any hard takeaway from that code of conduct."
Did the budget do enough to address affordability concerns?
Federal finance minister Chrystia Freeland brushed off criticism that the budget's measures on housing affordability were inadequate, noting that the $10 billion allocated to housing in 2022 was still being spent.
That included funds set aside for a $4-billion housing accelerator program launched in March by the government.
Laird said the lack of new housing policies came as little surprise, particularly as many of the measures that might improve the affordability crisis don't necessarily belong in the budget.
"For example, I would like to see them raise the insurability limit, and vary that based on geography," he said. "But that wouldn't go in the budget. If they lifted the ceiling from $1 million to $1.2 million in Toronto, Vancouver, that doesn't really belong in the budget.
"Some of the other [items] on my wish list aren't even really appropriate to the budget. So no, I wasn't expecting too much in there – no surprises that it was fairly light on housing and mortgage."
What are your thoughts on the federal budget? Did it do enough to address housing and mortgage challenges facing Canadians? Let us know in the comments section below.