Is it time to lower the qualifying rate?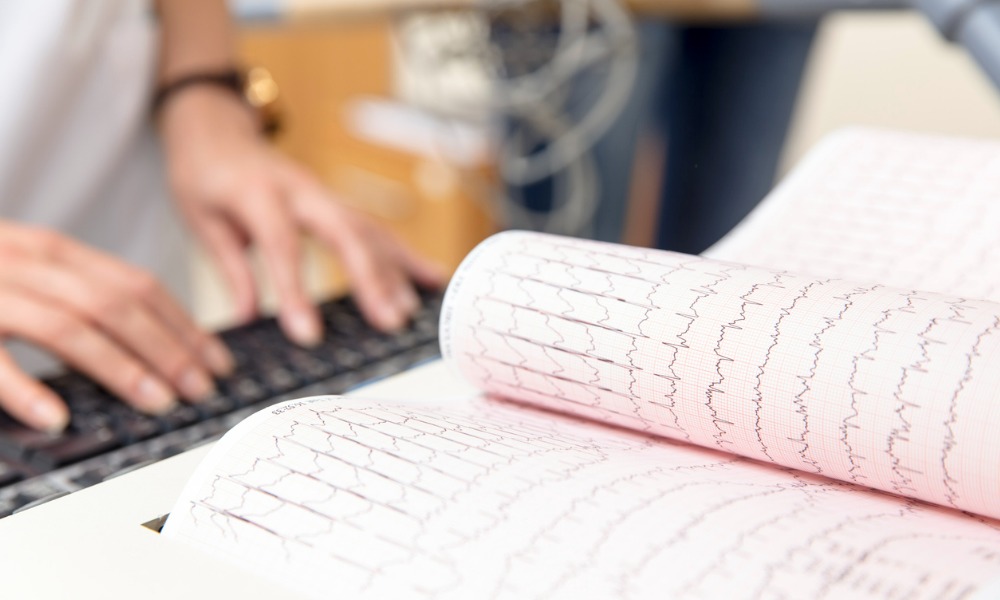 Canada's mortgage stress test rate has been a hot topic in the mortgage industry in recent times, with many advocates seeing its merits while others call for reform.
While its proponents argue that it has served its purpose in protecting buyers and homeowners from the rapid rate hikes that have taken place throughout the year to date, critics say borrowers are now having to qualify at a prohibitively high rate when purchasing or refinancing with a different lender.
The latter is a view that appears to have echoed throughout the real estate industry, with RE/MAX broker Cameron Forbes telling Canadian Mortgage Professional that the qualifying rate was placing new buyers and those who wished to switch lenders at a considerable disadvantage.
"A challenge with the stress test is that it's particularly difficult for first-time buyers in the market – those who haven't been in the market and generated the equity with the increasing prices over the last 20 years," he said.
"Our view is probably similar to the mortgage industry – the stress test is still too difficult, too strenuous a test. It doesn't consider the long term, [and] it doesn't consider that people pay down their mortgage balances over time."
The fact that borrowers don't have to requalify if they're renewing with their existing lender means there's something of a bias towards those lending institutions, Forbes argued, reducing choice for borrowers on the other side.
Read next: Stress test: does it prevent homeowners getting best deal on renewal?
"A lot of people, both on the mortgage and the real estate brokerage industry [side], have been very critical of it – it is still tough even in this situation where we've got a change in the market. It's too rigorous," he said.
The stress test requires borrowers to qualify at a rate of either 5.25% or two percentage points above their contract rate – whichever is higher. While that proved largely unproblematic with interest rates resolutely low throughout the pandemic housing market boom, recent developments have seen most borrowers required to show that they can afford a rate well above 5.25%.
Stress test reform has already taken place this year in the United Kingdom, where the Bank of England indicated during the summer that it would no longer require borrowers to show that they could afford a higher payment than their agreed rate.
A fall in interest rates could provide some relief in Canada for buyers or those looking to refinance, although that's not likely to take place anytime soon. If anything, rates look set to climb even higher in the coming months.
"The fundamental story is that inflation is high and interest rates need to go up to get that under control," Forbes said. "Short term, that's going to reduce affordability because the interest will be higher on mortgage payments.
"Longer-term prices will adjust somewhat, and that will help affordability. And then, of course, interest rates will start to fall once again, once inflation is under control, and that'll fundamentally [be when] affordability really starts to improve once again."
Read next: When will affordability return to Canada's housing market?
The stress test has also come under fire of late from the real estate board representing Toronto, one of Canada's most unaffordable housing markets.
In early September, the Toronto Regional Real Estate Board (TRREB) said longer amortizations and a less stringent stress test were required to boost affordability as year-over-year sales continued to plummet in the city.
TRREB president Kevin Crigger said removing the stress test when existing mortgages were transferred to a new lender would provide greater affordability and flexibility for existing homeowners, while CEO John DiMichele questioned whether it remained an appropriate measure in the current climate.
"The Office of the Superintendent of Financial Institutions [OSFI, which introduced and has the power to change the test] should weigh in on whether the current stress test remains applicable," he said. "Is it reasonable to test home buyers at two percentage points above the current elevated rates, or should a more flexible test be applied that follows the interest rate cycle?
"In addition, OSFI should consider removing the stress test for existing mortgage holders who want to shop for the best possible rate at renewal rather than forcing them to stay with their existing lender to avoid the stress test. This is especially the case when no additional funds are being requested."