CMP sat down with Michael Jones, president and CEO of Haventree Bank, to find out why now was the time for the lender to rebrand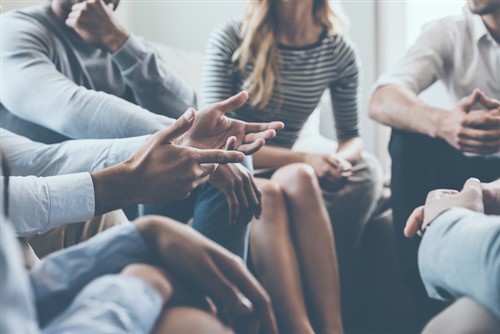 Equity Financial Trust is no more. But the lender hasn't exited the marketplace; it has simply changed its name as part of a rebranding process that also involves transforming from a trust company to a Schedule I bank. Going forward, the organization will be known as Haventree Bank.
"The simplest reason for making the change was that we were often confused with our competition," says Michael Jones, Haventree Bank's president and CEO. "We also felt that the word 'bank' resonates more than the word 'trust.' If you are a mortgage broker introducing your customer to a financial institution for the first time, we think Haventree Bank sounds more appealing than Equity Financial Trust. 'Bank' is a term that is understood and trusted by everyone."
In addition to creating some cost savings, the transition from trust company to Schedule I bank will also enable Haventree to fund more mortgages and introduce new solutions, such as its second-mortgage product, which was launched when the rebrand was in the design stages and is available only to Haventree's status brokers.
"We like to share the benefits of our new identity with our broker partners, and the second-mortgage product is an example of that," Jones says. "But there are other advantages to being a bank, both in terms of attracting capital and maintaining liquidity. Those are two important aspects for us to continue growing and to continue offering high-quality products to our broker partners."
Choosing a new name was no easy task. In fact, Jones describes it as a "long and arduous process." After considering more than 500 names over a two-year period, the name Haventree Bank was introduced – and from that point, there was no looking back.
"I think the name found us, and I say that because of what we do," Jones says. "What distinguishes us from the competition is that we help our customers become something new in terms of their ability to borrow. We help them find a place of refuge and to put down new roots for the future. I think the new name is a perfect fit for us."
One of Haventree's main areas of focus is helping people who have experienced a life event that has resulted in bruised credit, such as unemployment, illness or divorce. The bruisedcredit segment is one Jones expects to continue to grow in coming years. In most cases, these clients are already on a pathway to repairing CMP sat down with Michael Jones, president and CEO of Haventree Bank, to find out why now was the time for the lender to rebrand their credit when they approach the bank. Haventree simply provides a product to help those individuals on their final push toward securing long-term financing from an A lender.
"In a way, we are a house of repair for those people," Jones says. "At the end of the process with us, which generally takes a year or two, we have generated a prime customer. We are not in the prime business, so at maturity, we do not compete with our mortgage broker partners for that customer. We are a lender that solves a very specific problem and enables clients to take advantage of other opportunities that come up in the future."
Another priority for Haventree is making sure the credit-repair process goes as smoothly as possible. The bank has taken efforts to ensure that no unwelcome surprises interrupt the journey from bruised credit to prime borrower and has created a free home warranty product to make that a reality. For many clients, shelling out $5,000 to replace a broken furnace simply isn't possible, and that's where the home warranty comes into play.
"We don't charge a premium, so the client doesn't pay anything other than the rate of interest that is charged on the mortgage," Jones says. "It means the client can sleep at night with peace of mind. They know the process of repairing their credit is not going to get interrupted by an older yet essential piece of household equipment breaking down."
Haventree will also continue to focus on the business-for-self segment. In recent years, many of the larger lenders have turned their backs on business owners or the self-employed because they don't have the time to properly assess incomes. Ensuring that people without a consistent salary can still get financing is important to Haventree and its leadership team.
"We have designed our operations to reflect our aim of making this a priority," Jones says. "Some of the income assessment work is heavy lifting and requires great attention to detail, but we have trained our underwriters to be experts. In the prime business, there has been a tendency to look for faster and cheaper ways of doing things, and you don't need a team of well trained underwriters to run that type of business. However, for us, it is something we are prepared to invest our time, energy and capital in."
Becoming a key supporter and proponent of the broker channel is another aim that is central to the Haventree philosophy. Those efforts can be seen in the loyalty program the bank has created for brokers who bring in high-quality business, something quite unique in this segment of the market.
"We should be thought of as a producer of prime customers," Jones says. "That should appeal to brokers and resonate with them, because once the client is finished with us, then they can accompany that borrower on the next phase of their journey."