Business development and innovation head on the company's recent big leaps forward in technology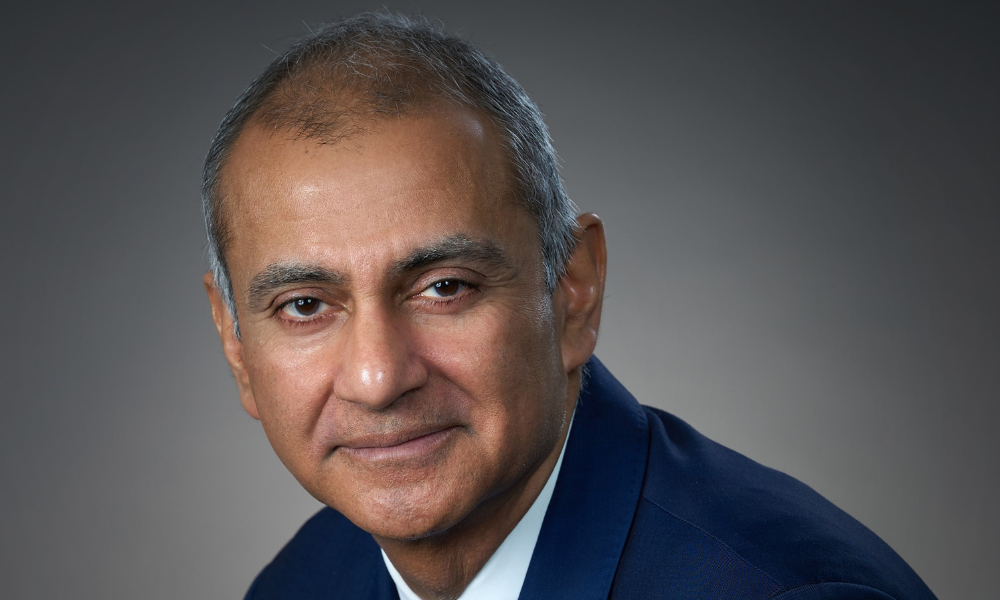 It's an aspect of each transaction that every mortgage broker is familiar with: the anxious wait to get the deal over the line as quickly as possible after it's been sent to the lawyer's office. That process can often be a difficult one, requiring all parties – not least the broker and their client – to be kept in the loop throughout.
Last year, Diamond & Diamond went about the task of making that a smoother, more stress-free procedure for all involved, implementing a system that gathers information, keeps all parties updated and closes the deal swiftly through cutting-edge technology and innovation.
That development was spearheaded by its senior counsel, business development and innovation Sanjay Soni (pictured), a tech veteran with vast experience utilizing technology to drive the mortgage process forward for brokers.
The centrepiece of the technology is an interconnected portal – NEX – which allows all parties a window into the relevant part of the deal that they're involved in.
The broker portal lets brokers upload their files, automatically sending out retainer letters to the client who are then provided a link to their own client portal. That allows either the broker or client to upload all documents into the same place so that the initial documentation can be gathered as quickly as possible for the lawyer's office.
Read next: How you can help lawyers close faster
The system also scans the portal to see what information is outstanding and sends out reminders for mortgage instructions – for instance, if a void cheque is missing, or if IDs from a specific individual who's listed on the file still need to be uploaded.
The end result is that all parties are digitally connected in the application, streamlining the process and making it a much more straightforward task for brokers, clients and lawyers to complete what's required.
For Soni, one of the system's main strengths is that it allows all parties to be able to check what's required from them, or remaining in the process, instead of having to wait to hear back from the lawyer or broker about what else is needed.
"A lot of lawyers' offices are a black hole," he told Canadian Mortgage Professional. "A deal will be sent over, and nobody has any idea what's going on with that file. With Diamond & Diamond, when you send or refer a file to us, we can give you a line of sight from beginning to end on what's happening on that file electronically, without you having to call the clerk."
Another way the company is utilizing technology to facilitate an easier process for all parties is through its use of eID-Me, a digital ID verification system developed by tech company Bluink.
The integration of that tech into its real estate platform gives Diamond & Diamond clients the ability to remotely verify their identity, quickly onboard on to the platform, and access the client portal, all without having to enter a password.
It also means that the company can electronically intake new files, receive all required legal documentation and complete paperwork signatures through a smooth and effortless process, with real-time status updates giving clients a constant window into the latest information on the application.
For brokers, that also means less effort spent ensuring that all the relevant ID requirements are met before the deal is submitted to the lawyer.
Read next: What brokers need to know about mortgage fraud
"The requirements that the mortgage broker has for ID are different to what the lawyer has," Soni said. "With this technology, what we've done is say to brokerages that if they can get their client set up at the outset with a proper eID, that means that at the lawyer's office they don't even have to show ID. The number can translate all the way through our system."
The company has also developed API links with companies such as Mortgage Automator – a leading private mortgage software in Canada – meaning that files are automatically opened in Diamond & Diamond's internal system with the click of a button.
Those changes reflect a wider technological transformation that's taking place in the legal industry, one that Diamond & Diamond has been at the forefront of. Its merger with the Nexera Law Group – which Soni founded – has allowed it to absorb and deploy that company's innovative technology, creating a more harmonious process for brokers and their clients.
"The legal industry itself is changing to accommodate a lot of the changes that are happening in the broker world," said Soni. "A lot of new mortgage agents or brokers are going on to new platforms to create their documentation, and the legal offices have to adapt to this in order to service the broker market better.
"At Diamond & Diamond, we're already there."