Borrowing costs appear unlikely to start falling anytime soon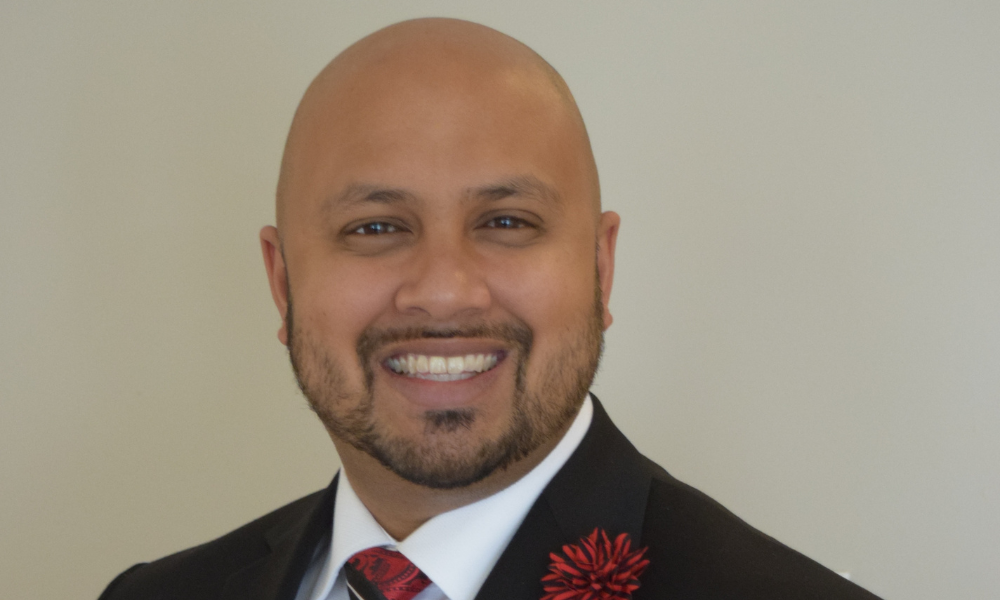 While benchmark house prices have tumbled across Canada this year, and are predicted to slip even further in 2023, there looks to be no end in sight to the housing affordability challenges that are facing many would-be buyers.
That's according to a new report by BMO Capital Markets' senior economist Sal Guatieri, ominously titled "Here Comes the Pain Again," which indicates that borrowing costs are unlikely to come down to earth anytime soon – especially with inflation remaining rampant and further hikes reportedly on the horizon.
Falling home prices could potentially bring affordability back into reach, with declines of 20% expected to ultimately take hold across the Canadian market. Still, the Bank of Canada is expected to increase its benchmark rate by a further 75 basis points, Guatieri indicated, bringing BMO's terminal rate projection up by 0.5% thanks to "stubborn high inflation."
That downbeat note on Canada's housing market was echoed by RBC's Robert Hogue, whose recent analysis on a quiet fall market described poor affordability as a "huge obstacle" that could only be solved by lower prices.
Those prices are expected to bottom out next spring, Hogue said, with the national benchmark price likely to drop 14% from peak to trough by then. The picture is complicated by the reality of rising interest rates – for instance, in Vancouver, where higher rates have "walloped" affordability, according to Hogue.
Read next: Where are brokers focusing their attention as purchase market cools?
"The massive interest rate increases to date and a further 25-basis-point hike expected from the Bank of Canada by year-end will continue to significantly challenge buyers," he said.
Plunging affordability saw Canadians' ability to buy a home hit its worst level for over 40 years in the second quarter of this year, according to National Bank's Housing Affordability Monitor, with the mortgage on a representative home requiring 63.9% of income to service.
While home prices had not yet started to fall in Q2, rising interest rates were the main culprit for that reality, the bank said, as affordability marked its second sharpest quarterly deterioration since records began.
Spiking interest rates throughout the year have spurred some calls for reform of the mortgage stress test, the check in place to ensure that borrowers can afford mortgage payments higher than the rate they've agreed.
While the test has helped Canadians absorb the shock of those rapid rate hikes throughout this year, it could be adjusted slightly to help ease the affordability challenges facing many buyers, according to a prominent broker.
"Now that these rate increases have taken place, maybe [regulators] can scale it back," Sadiq Boodoo (pictured top), principal broker at Approved Financial, told Canadian Mortgage Professional. "Maybe it doesn't have to be 2% [above the contract rate]. Maybe it doesn't have to be on the five-year rate.
Read next: Where will interest rates go if inflation stays high in 2023?
"They could go back to where if it was a three-year or less, you'd have to qualify on the three-year posted rate. If it's greater than three years, you qualify on your actual rate – just like it was before they introduced the stress test.
"For decades, people were under that model and it worked fine. If we're going back to where rates were 10 years ago, 15 years ago, why can't we go back to how we qualified [borrowers] 10 years ago?"
Another suggestion that's commonly floated among members of the mortgage industry is the possible introduction of longer amortizations, a measure that could ease affordability for the first-time buyer contingent and make their path to homeownership a more straightforward one.
"I really believe that where we can go with a higher amortization – I'm talking 35 or 40 years – is in the first-time buyer market space," Boodoo said. "The way I would look at it is if you're a first-time buyer, traditionally over the last 30 years, going back even further, you would buy a home and live in that home your entire life.
"That's not the reality now. You buy a home [for] probably three to five years and you step up into something else. Life changes and family size changes cause these transitions from one home to another. Nobody's actually staying in that home for 30, 35, or 40 years. So why not give the first-time homebuyer a higher amortization to help them get into the market?"