Still, there's some way to go before the downturn reaches its endpoint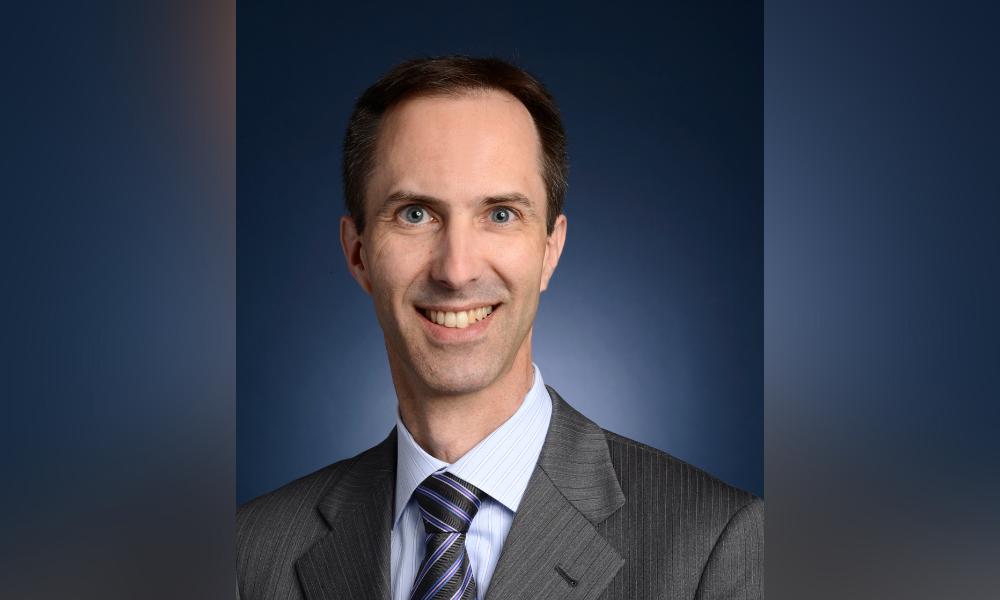 While home prices across Canada are projected to fall further into the early part of next year, the housing market is in the midst of a correction rather than a crash, according to a prominent economist.
Robert Hogue (pictured top) of RBC Economics told Canadian Mortgage Professional that declining home prices in many markets should be taken in the context of skyrocketing price growth in recent years, and that their future trajectory would vary significantly by market.
"Our view remains that what is taking place now is a correction that's obviously at different speeds depending on which part of the country we're talking about," he said, "and it's in large part reversing some of the excesses that occurred during the pandemic. That correction is not over, and still has more to come."
That's because the Bank of Canada is expected to continue hiking its trendsetting interest rate in the coming months, Hogue said, a development that would see variable mortgage rates increase in tandem. Still, although no uptick in the average national home price is imminent before the end of the year, it could arrive at some point in the next six or so months.
"Our best guess right now is that the bottom of the market will probably occur in the early part of 2023 in terms of activity," Hogue said, "and maybe around the spring for prices – but that will likely vary market by market."
Read next: "This too shall pass": Executive talks challenges of current market
RBC expects that benchmark prices will have fallen 14% across the country by next spring, driven primarily by big drops in Ontario and British Columbia, while Canada's national housing agency has also recently revised its forecasts for home price declines.
Canada Mortgage and Housing Corporation (CMHC) had initially said national housing prices could fall 5% by the middle of next year compared with early 2022 – although it now believes prices could be down as much as 15% by that time.
That's primarily because inflation has proven stickier than initially expected, meaning Canada's central bank has taken more aggressive action than anticipated, CMHC's CEO Romy Bowers said.
Meanwhile, the country's most prominent real estate body, the Canadian Real Estate Association (CREA), slashed its own home sales forecast and year-over-year price growth expectations in recent weeks.
It envisages a 20% decline in yearly sales and a 4.7% increase in the national home price over last year – a marked difference from its June projection that sales would fall by 14.7% and the national average price would grow 10.8%.
Canada's independent budgetary watchdog also said at the end of September that home prices could potentially plummet by up to 23% from their peak this year with 11 of the country's largest markets posting declines, although it noted these were possible scenarios rather than forecasts.
Nonetheless, Canada's rapidly cooling housing market probably won't give the Bank of Canada pause for thought on its rate-hiking trajectory, according to Hogue. That's because inflation remains far too high – and the risk of inflation expectations becoming entrenched could create a "feedback loop" that proves hugely damaging for the economy, he said.
Read next: Is the Bank of Canada winning its war on inflation?
"I think the Bank of Canada is entirely focused on inflation at this point," he told CMP. "That doesn't mean that it's not looking at what's contributing to inflation and all the economic fundamentals and major sectors like housing – I'm sure it is, it looks at the housing market and other sectors very closely.
"But ultimately, right now, I think it is totally focused on… specifically inflation expectations, because the longer inflation stays higher, the higher the risk of households and businesses expecting inflation to continue to stay high."
Some observers believe the Bank of Canada will move even higher on its benchmark rate than earlier envisaged in order to puncture inflation and bring down runaway costs of living.
The Organisation for Economic Co-operation and Development (OECD) now expects the Bank to hike its rate to 4.5% in 2023, belying the view among many economists that the rate would not surpass 4%.
That forecast arrives as the OECD also reduces its expectations for Canadian GDP growth next year by 11 basis points, with global economic indicators pointing to an "extended slowdown" according to its secretary-general Mathias Cormann.