The banking regulator "chose not to be more aggressive" on reform, says mortgage veteran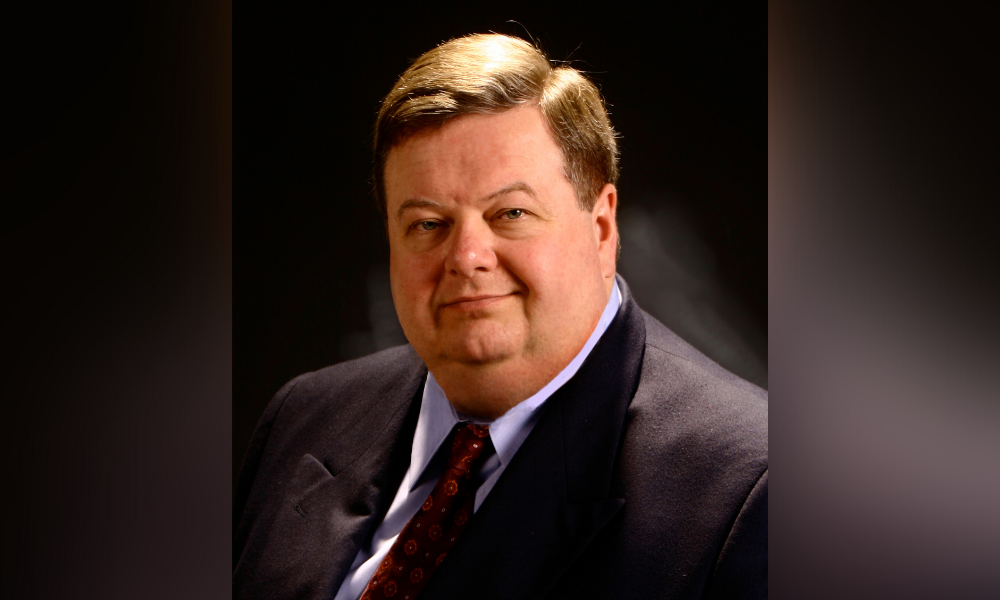 Canada's banking regulator has long indicated its concern about the increasing usage of home equity lines of credit (HELOCs) in the country's financial system – but recent steps to tighten rules on those mortgage types appear decidedly mild, according to one observer.
The Office of the Superintendent of Financial Institutions (OSFI), whose goal is to bolster confidence in the Canadian financial system, said last week that borrowers with Combined Loan Plans would be unable to reborrow on a HELOC if the entire mortgage's loan-to-value ratio was 65% or more.
While OSFI said Combined Loan Plans, or CLPs, "can provide great value" to Canadians, it also noted that re-advancing credit above that 65% limit increased the likelihood of persistent outstanding balances and created greater risk for both borrowers and lenders.
Still, the changes announced were more moderate than had been anticipated, according to mortgage broker Ron Butler (pictured top) who told Canadian Mortgage Professional that some in the industry had been bracing for more sweeping measures.
"OSFI was widely expected to announce some severe restrictions on the use of HELOCS, like [borrowers] can't use any HELOC as a down payment on the purchase of another property," the Butler Mortgage veteran said. However, instead of restricting consumers' access to those mortgage types, very little has changed, according to Butler.
Read more: OSFI: Growing HELOC usage comes with considerable risk
"They just basically [took] policies they'd had already and codified them into rules which 90% of banks are already doing," he said. "So it really was a nothing burger. Nothing actually happened. They chose not to be more aggressive about their management of HELOCs."
CLPs with an LTV of more than 65% account for about $204 billion of Canada's current $1.8 trillion residential mortgage debt, OSFI said, with the regulator's superintendent Peter Routledge having sounded the alarm about their growing risk in a November interview with BNN Bloomberg.
In remarks accompanying last week's announcement, Routledge said the organization was "continuously" monitoring Canada's economic environment for vulnerabilities that could present a risk to the financial system.
"We have asked federally regulated financial institutions to make their innovative mortgage products safer and more sustainable over the long term," he said. "We are confident that our actions… will contribute to the continued resilience of Canada's residential mortgage lending industry, and in turn of our financial system."
The changes mean that the majority of those using CLPs will see no change to their arrangement, although those who cross the 65% LTV threshold must use a chunk of their principal payments to reduce their overall mortgage debt until they're below that figure.
That's likely to take place after the end of October or December 2023 – the next time borrowers renew their CLP, OSFI indicated.
In a recent opinion piece for the Financial Post, Routledge acknowledged growing concern among Canadians about housing affordability, particularly in the current climate of rising interest rates and rampant inflation across the country.
Read next: OSFI mortgage rule adjustments in the offing
He said the body was focused on minimizing risk in real estate secured lending (RESL) to prevent it rising to a level "that leads to a systemic lack of housing credit availability at the worst possible time."
Yearly growth in Canada's outstanding HELOC balance has reached its highest level since April 2013, according to OSFI, having risen 1.8% since April 2021.
A new Bloomberg/RATESDOTCA poll has indicated that almost three in 10 Canadians (27%) have a HELOC and 78% of those have used it – while 58% of respondents said they currently hold outstanding balances on those products.
A majority of HELOC holders had borrowed less than $50,000, although 10% said they had a debt of between $50,000 and $100,000 and a further one in 10 had borrowed more than $100,000.
The most common usage for HELOCs among respondents was home renovations (43%), with debt consolidation accounting for 30% of usage and 13% of those surveyed using the line of credit for a vacation.
Interest rate payments on variable-rate HELOCs have been rising in tandem with the Bank of Canada's overnight rate in recent months, with further rate hikes almost certainly coming down the line.
The central bank's next policy rate announcement is scheduled to take place on July 13, with expectations of a supersized three-quarter-basis-point rate hike rising after May inflation figures came in higher than anticipated at 7.7%.