Economist argues federal government is failing to address Canada's supply shortages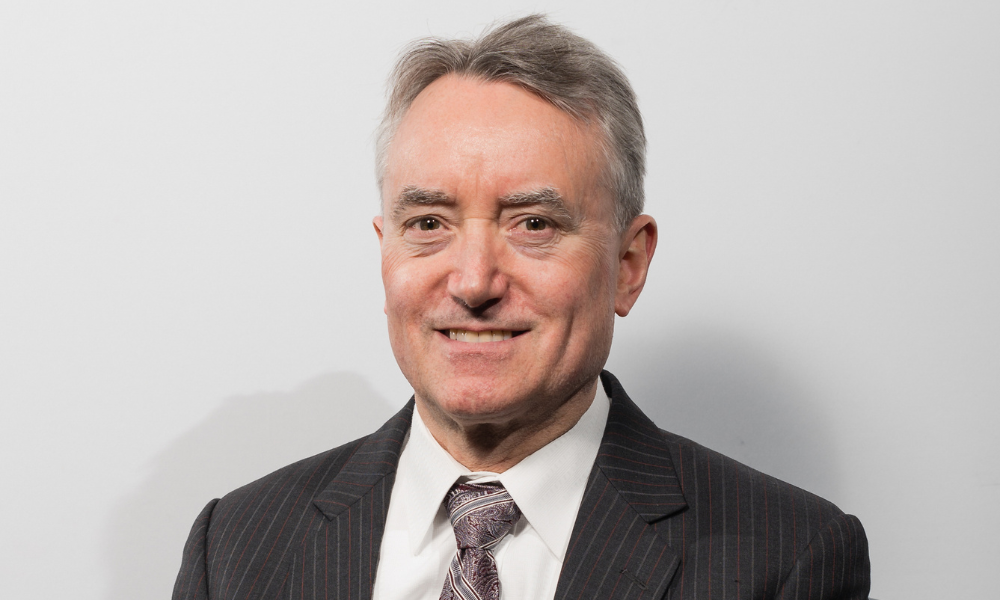 One of the most prominent new policies to impact Canada's housing market this year has been a two-year ban on foreign non-resident buyers – but that measure is one that will prove wide of the mark in solving the country's housing crisis, according to a prominent economist.
William Robson (pictured), CEO of the C.D. Howe Institute thinktank, told Canadian Mortgage Professional that the move, which took effect at the beginning of this year after featuring prominently in the governing Liberals' election manifesto during the 2021 campaign, appeared a merely symbolic gesture with little chance of having a discernible impact.
"The taxes on foreign buyers are kind of popular things. There's often a lot of pressure," he said. "They've been implemented in various places including subnationally in Canada. I'm not a fan of them in general – it seems to me that you're finding a target that is going to be politically popular to hit to just demonstrate that you're doing something."
Under the new legislation, non-Canadian citizens or permanent residents are prohibited from buying residential properties in the country, with those found in breach subject to a $10,000 fine.
Exemptions include allowances for international students who have spent at least five years in the country, individuals on temporary work permits, and refugee claimants.
Federal housing minister Ahmed Hussen said the measure would help put housing in the hands of Canadians, "for the benefit of everyone who lives in this country."
However, Robson said the policy was rife with potential issues, and that it failed to address the number-one issue currently afflicting Canada's housing market: namely, the lack of available inventory.
"In general, if you're a believer in free trade, which I am, you don't want to see people putting special taxes against foreigners like that. They're easy targets," he said. "It buys the domestic constituencies that want to give a foreigner a poke in the eye. But there doesn't seem to be much evidence that it's helpful in general, and you want to add supply."
Is now the time to "put a floor under" housing supply?
Robson was speaking after the launch of the Institute's shadow budget, which put forward a series of recommendations for the government in light of what it described as "a concerning trajectory of federal spending" in recent times.
He said that a glut of investment in residential housing over the last number of years had come partly at the expense of other areas, and that the federal government's policies had added fuel to the housing market without addressing the question of how to bulk up supply.
"We're very bad in Canada right now [at] investing in machinery and equipment and the sort of intangible type of investment that's also counted nowadays in GDP," he said. "And it's a concern for me that, in fact, a lot of the efforts that governments have made to stoke the housing market have actually been quite successful.
"In general, I think now the economy is softening, we're likely to see the housing market turn. Starts are going to fall off, [there's] going to be less renovation activity and so on. Maybe now would be a good time to work a little harder on the supply side and kind of put a floor under that."
Could further federal spending force the Bank of Canada's hand on rate hikes?
While inflation has fallen in recent months, it still remains well above the 2% level outlined by the Bank of Canada – it stood at 5.9% in January – and that trend, coupled with higher interest rates, could see many homebuyers left "over their heads" because they weren't prepared to absorb the shock of that change, Robson said.
Still, he said inflation is likely to continue ticking downwards, even though the Bank of Canada may find itself getting dragged slightly on rate hikes if the Federal Reserve in the United States keeps increasing its own rates.
Nevertheless, he added that it's essential the federal government holds back on excessive stimulus in its next budget, with huge spending likely to keep the economy hot and force the Bank of Canada's hand on further rate hikes.
"My baseline expectation [is] that this isn't going to be a serious recession – there's a lot of the disinflationary momentum already in place, and interest rates aren't going to need to go a lot higher," he said. "I hope that's true, and I hope that Chrystia Freeland's budget reinforces that trend."