A series of increases in 2022 have seen variable rates surge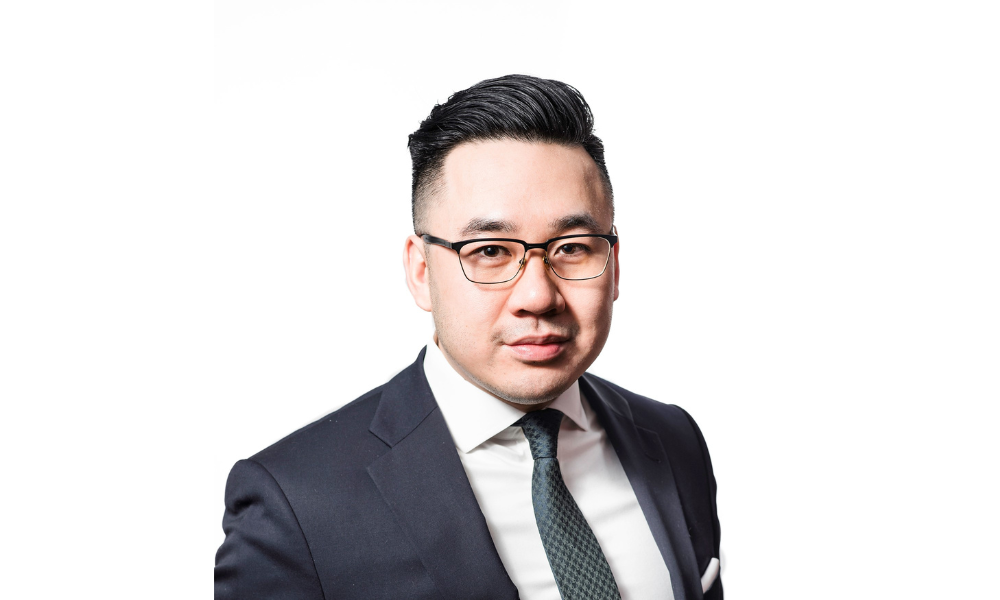 Variable interest rates have spiked upwards this year, with another Bank of Canada hike at the beginning of September marking their latest jump – a fifth consecutive increase since March.
Still, that's failed to result in a surge in current variable mortgage holders locking into fixed products, according to a broker and analyst who told Canadian Mortgage Professional his clients are largely staying the course on their variable rate despite those hikes.
Victor Tran (pictured top), a mortgage expert with RATESDOTCA based in Toronto, said that while there had been a "significant uptick" of inquiries about locking into a fixed rate – or what that would entail – less than a quarter of those clients who had asked about it were actually choosing to switch to fixed.
"I'd say less than 25% of my clients I've had conversations with about locking in or not are actually choosing to lock in – the rest are just hanging tight," he said. "There's not a lot of action.
"So that's a good sign. That means the rest of my clients just want to be educated and get some insight to see if it even makes sense to lock in, but they're all hanging tight. They're comfortable with risk. They prefer that flexibility, and they remember why they signed for the variable to begin with."
Read next: No 'one-size-fits-all' solution for mortgage clients, says VP
The choice largely depends on the financial circumstances of each borrower, Tran emphasized, with those individuals who feel they've reached the max of their budget and can't handle any further increases more likely to decide to lock in and have a degree of certainty for the coming years.
That said, he remains an advocate of the variable rate for those clients who have funds to work with, especially because it offers greater flexibility and lower costs for getting out of the mortgage than a fixed option.
On the other hand, Canadians who are either signing for a brand-new mortgage or coming up for renewal are mainly considering a fixed rate, Tran said. "For anyone now that's purchasing a property and they're debating whether to go variable or fixed, then it might make sense to go for the fixed, just to have that certainty," he said, "and because the spread is pretty thin between a fixed and variable right now.
"With the next announcement, there's a very good chance that variable could be higher than fixed. So I think a lot of people are seeing that and they say, 'You know what – let's just go for a fixed and we'll just call it a day.'"
While speculation had risen in the buildup to the most recent Bank of Canada announcement that many variable-rate borrowers would soon be nearing their trigger point – the time at which fixed monthly payments on a variable rate can begin to rise – Tran said he hadn't seen a significant increase in that trend.
Read next: Economists weigh in on BoC's future rate hike path
That's because a number of deals for borrowers in the past two years have been on significant discounts below the prime rate, he said, meaning that those clients still have a while to go before their monthly payments are impacted.
As for the prospect that rates might decline in 2023? Tran said his advice is to assume that rates are unlikely to fall for the foreseeable future, meaning that clients are adequately prepared for the possibility that payments remain at their current level or increase in the coming months.
Again, unless clients' budgets are stretched, they're largely opting to ride out those rate hikes, mainly because possible rate increases had already been factored in during their discussions with their broker when they chose the variable rate.
"The majority of my clients and the referrals I get are very smart clients, high-income earners. So these fluctuating payments or increased payments with the prime rate increases for the last six months, that's not really impacting them that much," he said.
"I think a lot of them just kind of forgot why they went for the variable. They just want to hear an expert's advice on where things are now and where they're going… and that reminds them of why they went for the variable to begin with.
"We did the math years ago, and we anticipated for these scenarios as well."