Having relocated to Canada from Iran, a new agent making waves tells CMP her story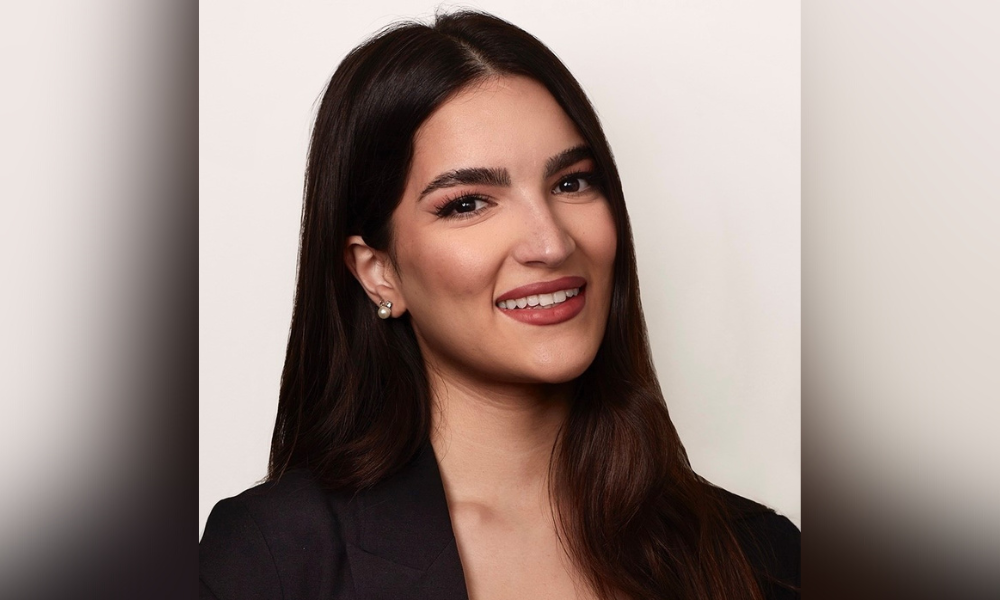 The challenges of starting out as a new mortgage agent in Canada are well known: the steep learning curve, an ever-changing regulatory environment, the increasingly complex requirements facing borrowers.
To an industry newcomer still adjusting to life as an immigrant in Canada, then, that landscape might appear even more daunting – but for Arghavan Rastegari (pictured), the experience was one that helped make her stronger and paved the way for a hugely promising start in the mortgage business.
The TMG The Mortgage Group agent left Iran four years ago, aged just 18, equipped with only two suitcases and a student visa to begin a new life in North America. With an aunt in Canada and the rest of her family back home, that was a change that required a great deal of adaption – to put it mildly.
"There can be a lot of stress and expenses involved on the immigration part, and you also have to redo everything with a new language, new regulations, a new environment and culture," she told Canadian Mortgage Professional.
Rastegari quickly developed an independent streak in Canada, working different jobs while studying, including a stint in retail. It was during that experience that she realized her skill for dealing with customers, a quality that was also not lost on her aunt.
"She said, 'You're good with communication. Your math is good. Your sales are good. Why don't you go and try being a mortgage broker?'" Rastegari recalled.
She decided, tentatively, to give it a shot ("Let me see how it goes" was her approach) and completed REMIC's agent course in March 2022 before landing with TMG. Suddenly, a natural flair for digital marketing began to bear immediate results.
Building a digital brand
An avid social media user, Rastegari started to post educational videos (on the basics of credit cards, how credit scores are calculated, and more), drawing a sizeable audience and an ever-climbing number of views. In her fifth week as a mortgage agent, that approach generated business – from TikTok, of all places.
"A video in which I talked about closing costs got me clients," she said. "I got a call from it: 'I have a closing, can you help me?' And then it just started from there. It continued with Facebook and with Instagram – never an ad, just actual organic audiences and organic posts."
Social media proved an invaluable asset to her efforts to build business, both as a means of reaching new clients and helping disprove any misconceptions about her experience and knowledge of market matters.
"I started it at the beginning of my career, knowing that as a young individual who is an immigrant, who is a woman, I could be underestimated," she said. "It allowed me to show that I am knowledgeable, I can bring value, I can provide a good service, and I can close deals."
Developing a professional image that emphasized her capability and expertise was another factor that helped dispel any client misgivings about her age, Rastegari said, with the influence of team lead Gina Monaco – "one of the biggest reasons for my success" – also crucial.
"I'm very happy to have a supportive team and a supportive leader," she said. "I couldn't do it without them, because without experience it's very difficult and challenging to overcome [obstacles]."
That preparation stood Rastegari in good stead when difficult situations arose with customers – for instance, a referred client who questioned whether she had the experience and ability required to close his file.
"I was proud of how I reacted to that," she said. "I told him, 'I provide a good service, and for that reason I was referred to you by someone who knows what I'm bringing to the table. I know my services, my value, and the education that I'm bringing… I can assure you that I will do your file to the best of my abilities."
The end result? A successfully closed file and a happy customer who said he had chosen her over five other mortgage agents after being convinced by that reassurance.
Looking to the future
By November 2022, her eighth month in the industry, Rastegari hit a personal milestone that served as an affirmation of her choice to pursue a career in mortgages: membership in TMG's Million Dollar Club, the group of agents who funded volume of $1 million in that month.
Now a full-time entrepreneur and agent, Rastegari said she has "changed a lot" both personally and professionally over the past 12 months – although unsurprisingly, with political strife having engulfed her home country in recent months, her mind is never far from her family in Iran.
That unrest, she said, has helped harden her resolve to succeed as a mortgage agent here. "I have to help myself grow," she explained, "to be able to help my family there, too."
What seems certain is that after finding her feet as a mortgage agent in Canada, Rastegari is in it for the long haul.
"It began with me saying, 'Let me see how it goes,' and now I'm really passionate about it," she said. "I have big goals and big dreams, and I know I'm good at it.
"I see it as my long-term career. I really like the satisfaction of the clients, how happy they are after the closing and how appreciative they are. It's a moment of joy for me that I want to have more of."
Have you gone above and beyond to establish yourself as a new professional in Canada's mortgage industry? Let us know your story in the comments section below.