The end of the central bank's rate hikes may be imminent – a development that could be a welcome boost for homebuyers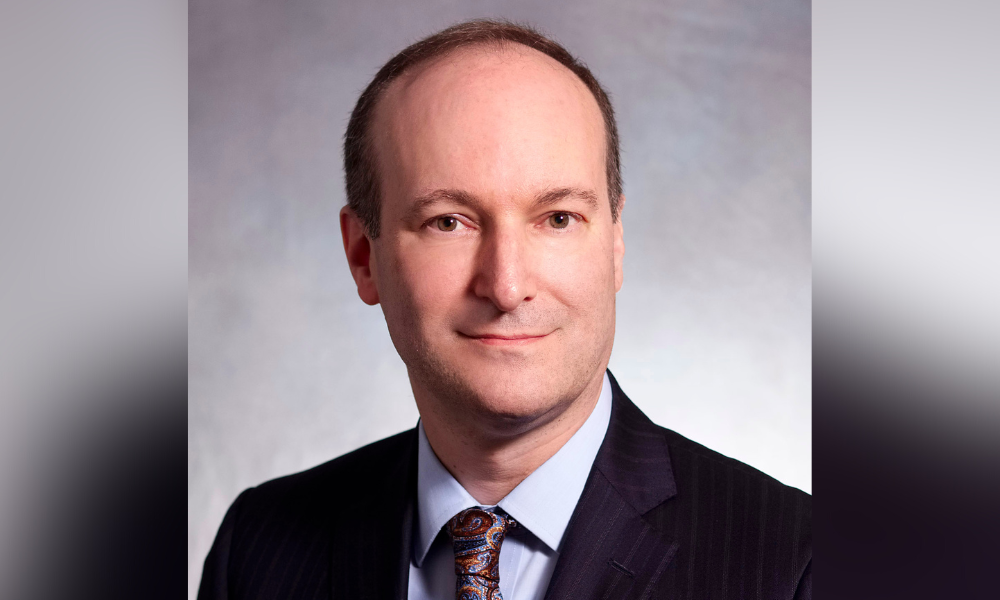 A series of aggressive interest rate hikes by the Bank of Canada throughout 2022 have helped cool the country's housing and mortgage markets and contributed to significant uncertainty on the future trajectory of home prices. But could its last announcement of the year mark a turning point?
On paper, the central bank's latest decision on its benchmark rate – a 0.5% jump – represented yet another big move, its sixth so-called "oversized" hike in succession, as it continues to wrestle with inflation that remains well above target.
Still, the Bank struck a dovish tone on the prospect of future rate hikes compared with recent statements, saying that its Governing Council would be assessing whether rates needed to rise further in the coming months – a departure from its rhetoric over the past several months that indicated more increases were inevitable.
That shift could see some stability return to Canada's housing market, according to BMO chief economist Doug Porter (pictured top) – although he cautioned that it's premature to conclude the only way is up from here.
"I think there'll be a lot of relief in the housing market when it becomes clear that we're close to the peak in rates," Porter told Canadian Mortgage Professional.
"I guess my concern is [that] I question whether the full impact of the rate hikes have been completely absorbed by the housing market – and I think the answer is 'no', because, of course, as we've all read, many borrowers in, say, favourable mortgage rates really haven't faced higher payments yet."
Those Bank of Canada rate hikes have seen its trendsetting policy rate rise by a full four percentage points in 2022, with that rapid spike impacting not just borrowers on a variable-rate mortgage, but equally those whose mortgages are coming up for renewal in the near future.
"I think the full force of the rate hikes we've had has not been completely built into the market yet," Porter said. "So while there may be a bit of relief, I think there's a little bit more hit to come in the months ahead."
ICYMI: Governor Macklem expands on lessons learned in 2022 and why we need to get inflation down to 2% so quickly.https://t.co/la1gnNzz7D
#cdnecon @BizCouncilBC pic.twitter.com/tvhLK7aeGU

— Bank of Canada (@bankofcanada) December 13, 2022
What will the Bank of Canada decide in January?
That said, the prospect of a January hike could be fading, with the Bank of Canada likely to be the first central bank to hit pause on rate increases at the start of 2023, according to a recent RBC Economics report.
That's partly because the Bank will be waiting to see what effect this year's rate hikes have on the economy, RBC economist Josh Nye suggested, with inflation seemingly on a gradual wane and overall activity also losing steam.
"With economic activity slowing and more attention being paid to the lagged impact of rate hikes, peak policy rates are in sight," Nye said. "We think the BoC will be the first to move to the sidelines in January, having opened the door to a pause at last week's meeting."
The Bank's last rate announcement of the year was a move that took some observers by surprise, marking a more hawkish decision than the quarter-point hike many had anticipated.
It might have been influenced in that approach by a massive rally in bonds and a big decline in longer-term interest rates in recent months, Porter suggested, with a half-percentage point hike deemed necessary to counter those developments.
"I'm not sure the Bank is entirely thrilled with the fact that long-term interest rates have come down by so much in such a short period of time," he said. "To some extent [a big decline in five-year Government of Canada bond yields] acts as a counterweight to the Bank of Canada's rate increases, and I guess at the margin that actually complicates the job for the Bank of Canada.
"It might mean that they have to raise short-term interest rates even higher than they would have otherwise, because the bond market is almost fighting them to some extent. In large part, Canada's just following what the US is doing, but if anything, our rally has been even more aggressive than the US and our yields are much, much lower at the long end of the curve."
What are your thoughts on where Canada's housing market is headed for 2023? Let us know in the comment section below.