The New Brokerage of the Year is just one of more than 20 awards up for grabs at the Canadian Mortgage Awards, and nominations for all categories are now open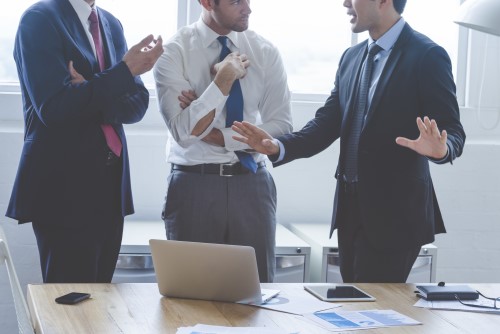 With a number of new brokerages popping up across the country, sometimes it can be hard to stand out. The Canadian Mortgage Awards celebrates a new brokerage every year, shining a spotlight on a standout newcomer to the industry.
Centum: The Pocket Mortgage took home the trophy for New Brokerage of the Year at the 2019 awards ceremony. Principal broker Konstantin Polyakov said it's been really impactful in helping them grow into a more recognized organization.
"Being a winner and having that attached to our emails and promotional materials, as well as the mortgage network being aware of our win, we had plenty of excellent feedback and introductions. I was also featured on some local podcasts in Hamilton and the GTA recently, which is great in pushing the brand forward," said Polyakov.
Centum: The Pocket Mortgage opened its doors in 2018, and by early 2019, the brokerage had been able to broker over $8 million in volume, and Polyakov was listed as one of the highest producing Centum brokers by volume in Canada.
"This year we've doubled the volume we did in 2018. It was expected, since we just opened in the second quarter of last year, but we also did a lot more business and attention from winning the award helped that," Polyakov said.
Polyakov said the win was unexpected, as they had only been around for about 10 months at the time of the awards. "As it turns out, our impact on the community, our social media edge, the additional media and content we produce, and our very specific business model has paid off," Polyakov added. Their business model focuses duties to the people who are most suited to those tasks, rather than randomly assigning them. "The win was surprising because of our lack of tenure at the time, but we always felt we were doing excellent things for the amount of time that we were in business," said Polyakov.
His biggest takeaway: you never know until you try. "If you don't put your best foot forward and make an effort, nothing will happen."
Polyakov said their team took the nomination very seriously, had meetings and worked together to create their nomination video, had someone triple check the written portion of the nomination and really tried their best to set themselves up for success. "By doing all these things, you get to the point where you are able to achieve an award like a CMA, and if you don't put in 100%, you have very little chance of winning anything," he said.
As the end of 2019 rolls around, the team at Pocket Mortgage is taking some time to spend with family, appreciate the successes of the year and prepare to refocus for January. "The whole concept behind Pocket Mortgage is to keep everything simple and easily accessible from your mobile phone," he said. Their big goals for 2020 include continuing to improve efficiency, building and streamlining systems and making it easier for borrowers to apply, sign and follow up on documents.
"We want to take out as many pain points as possible in the mortgage onboarding and closing process so that it's so smooth, it doesn't feel like they're doing a mortgage. We want it to feel like you are just talking to a friend on the phone every couple days, and that friend is leading them in the process of getting where they want to be."
Nominations are open now for the 2020 Canadian Mortgage Awards with less than one month left. There are 21 categories which recognize excellence in the mortgage industry, whether it be brokers, brokerages, lenders or service providers. Winners will be announced at the Canadian Mortgage Awards gala on April 15, 2020 in Toronto.