The stars of the industry were out in full force for a spectacular event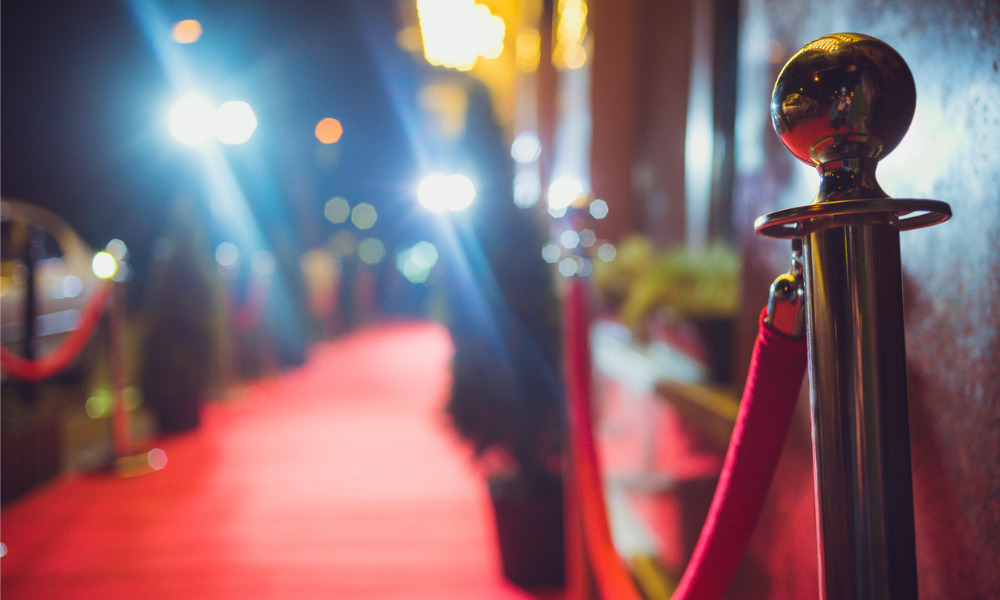 The past 12 months have seen another landmark year for Canada's mortgage industry – and on April 20, mortgage professionals from across the country gathered at Toronto's Westin Harbour Castle to toast the space's top performers at the 17th annual Canadian Mortgage Awards (CMAs).
Over 600 attendees were present at the glitzy awards show, which saw winners named in 27 categories to honour the finest achievements of industry professionals from coast to coast to coast over the past year.
The feeling of accepting an award in front of hundreds of industry peers isn't one that comes around every day – and for Joanka Martinez (pictured below) of RFA Mortgage Corporation, the lender underwriter of the year (prime) for 2023, it was a "very overwhelming, super exciting" moment.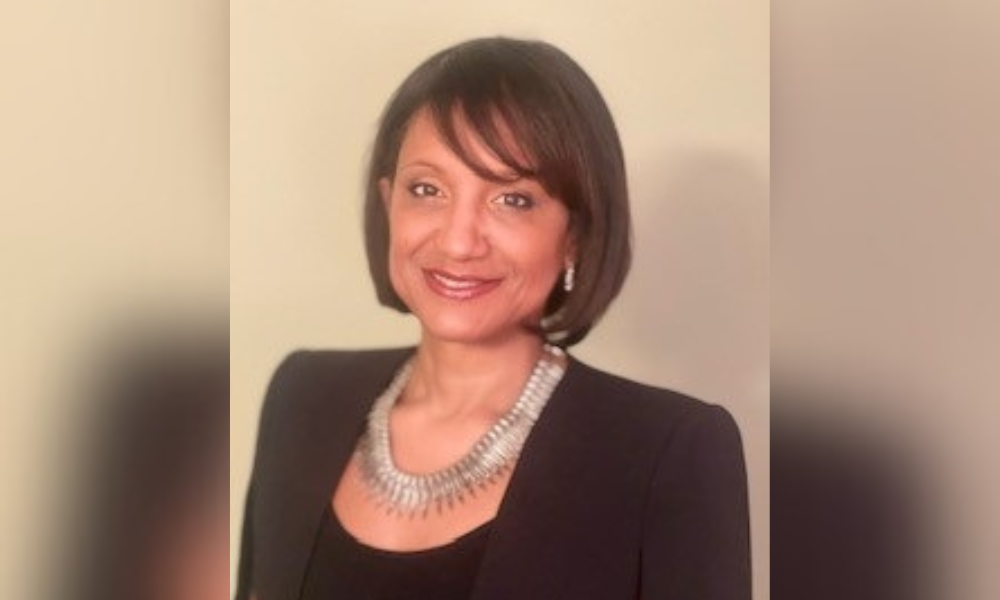 "I was honoured to be recognized and also [to] win," she told CMP following her win. "It means a lot to me because a lot of the brokers nominated me, so it shows the effort and the work and the dedication."
Asked which factors helped get her over the line, Martinez pointed to a distinct personal touch that guides her approach to underwriting. "I always like to understand the people on the other side, but myself in [their] shoes," she said.
"Sometimes we need to be more flexible and understand where they're coming from, and sometimes a simple question can actually clear the whole perspective and the quality of the deal and make the deal happen. It's not just one person – it's a lot of people involved. I do my best to interact with everyone, all the parties, and make sure it happens."
Kristy Maxwell (pictured below), director of business relationships – Western Canada at VERICO, won this year's prestigious Home Trust Award for Woman of Distinction. Accepting the award on Maxwell's behalf, VERICO regional vice president, business relationships – Eastern Canada, Martin Marshall, paid tribute to her "incredible tenacity" and "absolute focus on her customers" on a daily basis.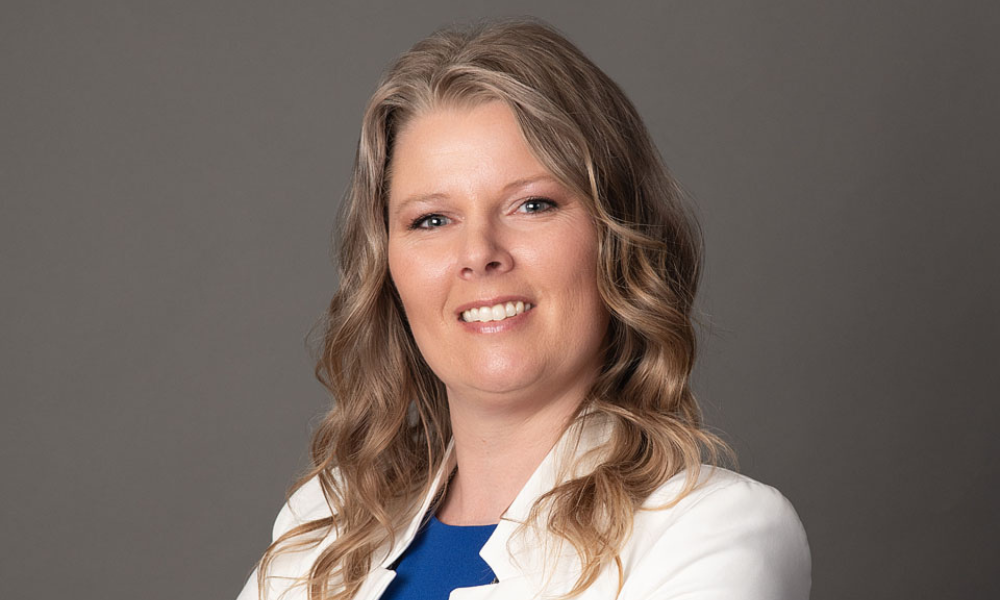 "For someone that's relatively new to the industry, [she has] a real desire to make sure that she brings the women to the industry to the forefront of what happens," Marshall said.
Winning the CENTUM Financial Award for Young Achiever of the Year was a "very beautiful" moment for Planiprêt's up-and-coming Charles-Antoine Boudreau (pictured below), whose victory marks him as one to watch for the future in the mortgage industry.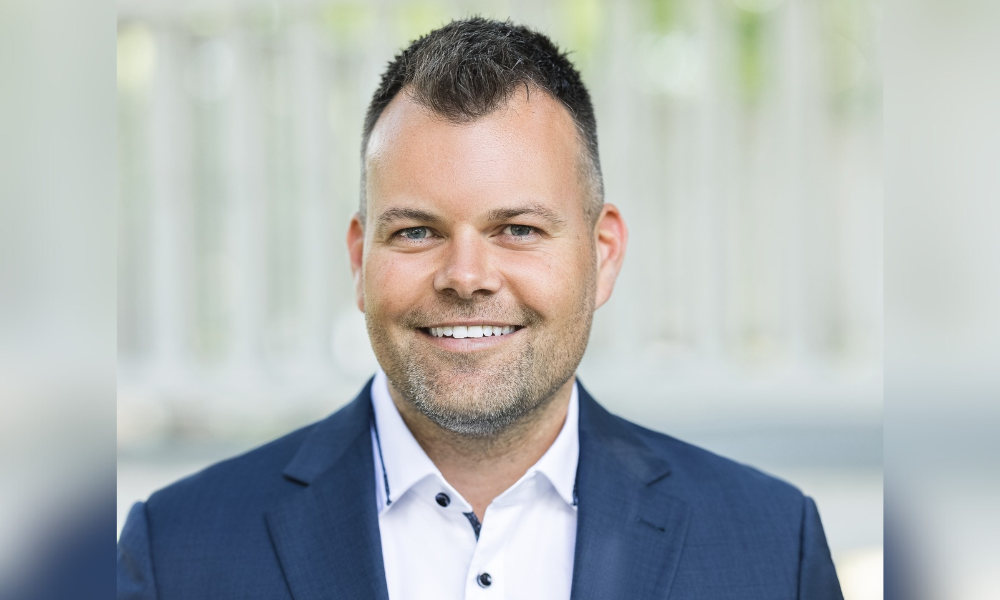 TMG The Mortgage Group was named Mortgage Industry Employer of Choice, with the company's senior vice president, corporate development Veronica Love (pictured below) telling CMP that the win was an "amazing" acknowledgement of its morals, ethics, and community spirit.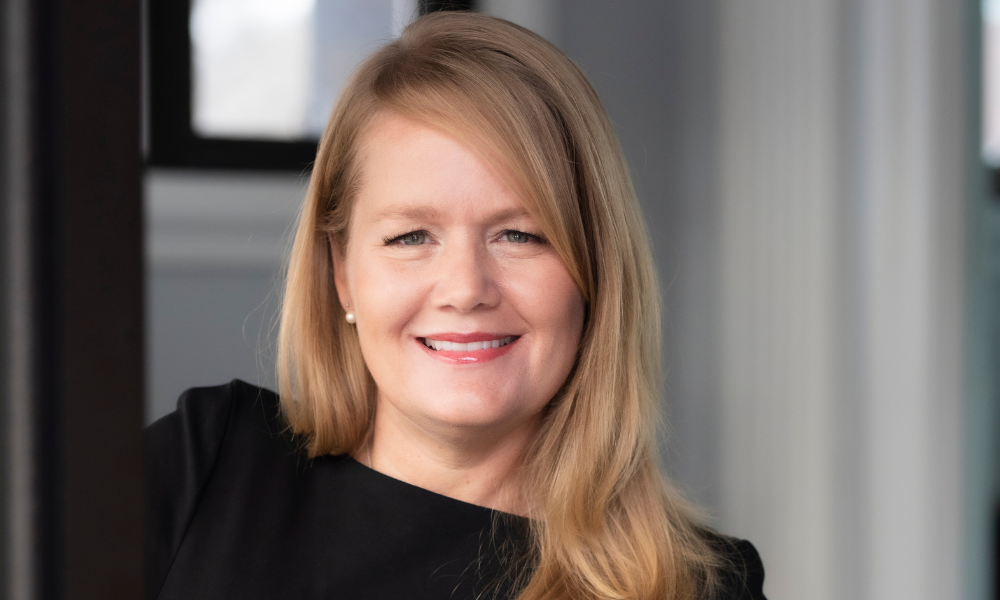 "We call ourselves the TMG family for a reason, and I think people choose to work here because they really love to be a part of that community," Love said. "We have a 33-year history in this industry and we obviously are doing something very right. We look after our people… It's not just about mortgages for us. It's about truly looking after our agents.
"Some of our staff have been with us for 30 of those 33 years. That's no accident – they feel very [much] a part of the process, and our founders are still very involved. Debbie and Grant Thomas had this vision 33 years ago, and they are living it to this very day."
The RFA Award for Excellence in Philanthropy and Community Service went to Blue Pearl Mortgage Group, whose president Nitesh Prakash paid tribute to the desire to give back that permeated the company's culture.
"Our team had done a lot of different things this year on their own, creating things on how we can give back to the community, give back to each other, and I'm very proud of the fact that they did that," he said.
Among the Regional Broker of the Year winners was Scott Bentley (pictured below) of MCC Premiere Mortgage Centre, who was named Atlantic Canada's top broker. The company's principal broker Kerri Reed accepted the award on his behalf.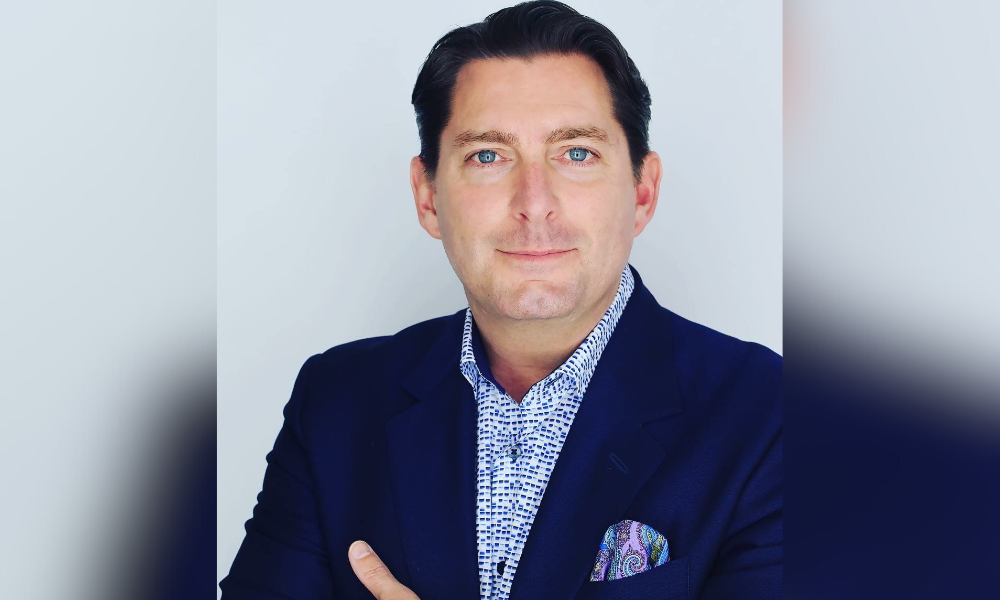 "Scott is grateful to represent Atlantic Canada," Reed told CMP. "He's been one of the top brokers in all of Canada, especially small markets, for years – so this is a really great honour for him."
The Regional Broker of the Year for British Columbia was VERICO Superior Mortgage's Sharnjit Singh Gill (pictured below) whose son Raj accepted the award on his behalf and told CMP that it reflected the importance his father places on customer relationships.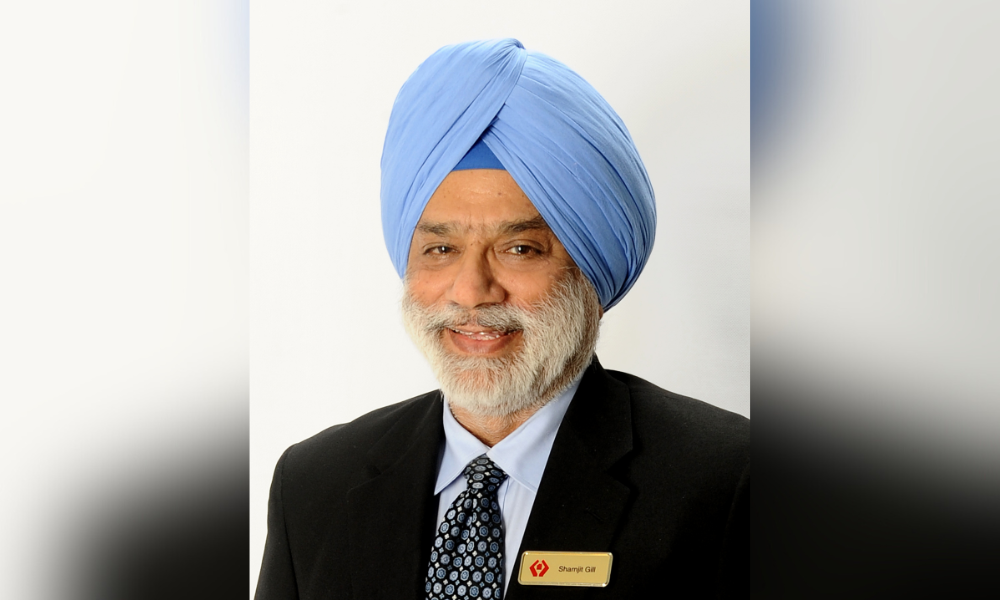 "If you take care of the client's needs, everything takes care of itself," Gill said. "Looking after the client's interest is A1."
Well-known Quebec broker Ryan La Haye (pictured below) of Planiprêt was named Quebec's regional broker of the year, describing the "great honour" of being nominated and winning.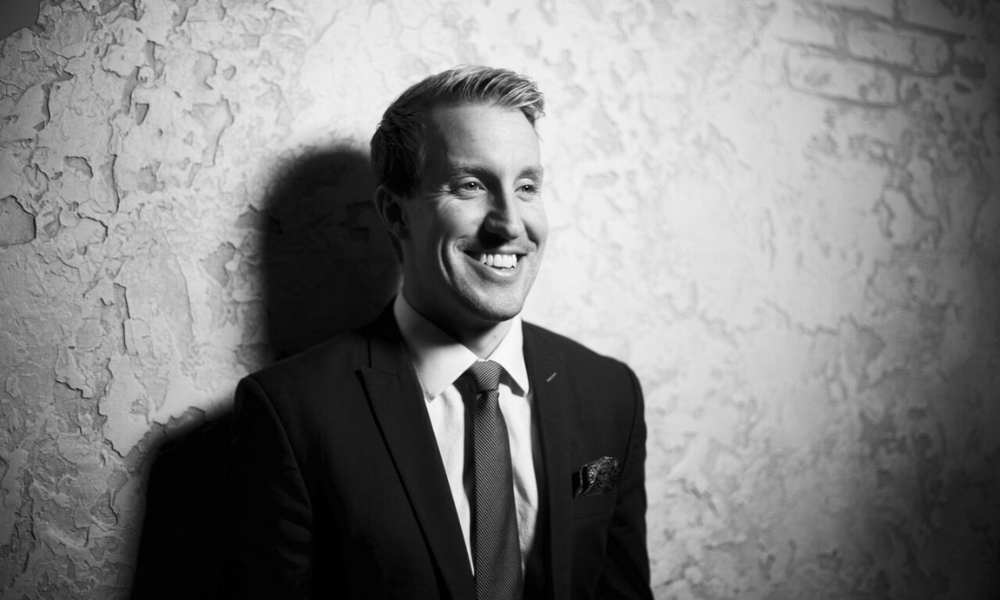 Brand building and social media presence have been key elements of his approach this year, he told CMP, with his podcast having recently hit a milestone of 500,000 views per show across all platforms. "Volumes are good, [I'm] continuing to do good work, and the impact is there," he said.
CENTUM One Financial Group's Paul Snider said he was "absolutely speechless" at his company's win in the Brokerage of the Year (Fewer than 25 Employees) category, directing all praise to his team.
"Last year, they have really stepped it up… This wouldn't be possible without them," he said. "It's a great group of professionals."
Sherwood Mortgage Group, meanwhile, came away with the CWB Optimum Mortgage Award for Brokerage of the Year (25 Employees or More), with Anthony Contento, the company's president and CEO, describing the "fantastic" feeling of sharing the success with its group of agents and his business partner Athena Constantinou.
"We've hired great people and… added to our leadership team that's really second to none, along with a lot of agents over the last year," he said. "Our people have made us who we are."
Be sure to check out the official awards site in the coming days for the full gallery from the unforgettable event, and click here to read Pt. I of our CMAs coverage. As always, stay tuned to Canadian Mortgage Professional for all the latest news from Canada's mortgage industry.