The Q2 decline was the largest seen in several decades, RBC says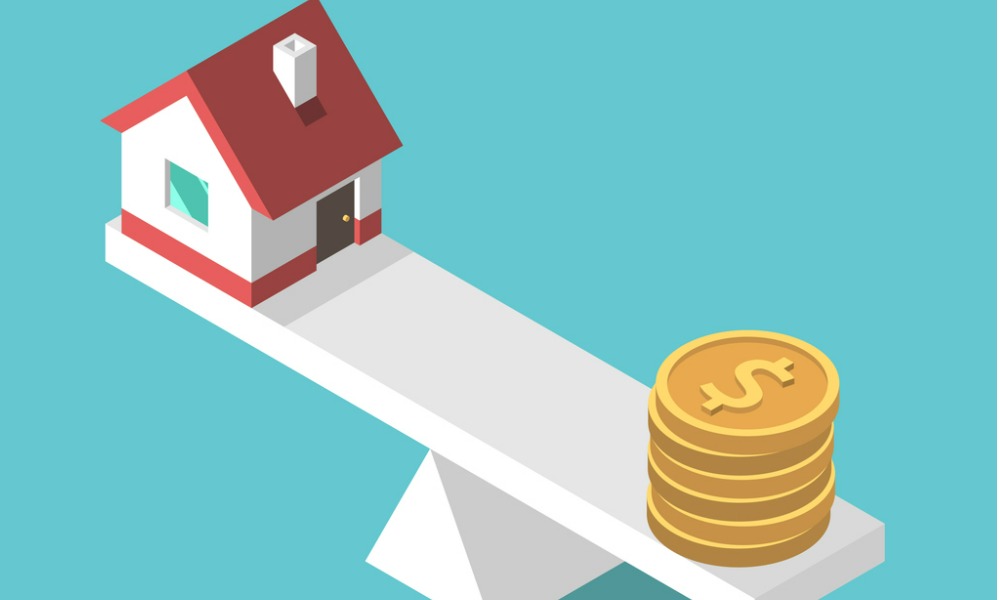 Canada saw the sharpest decline in housing affordability in roughly three decades, according to RBC Economics.
RBC's aggregate affordability measure for the Canadian housing market went up by 2.7 points to reach 45.3% in the second quarter, marking the fourth consecutive quarterly increase and "entirely rolling back the improvement that occurred at the start of the pandemic," the bank said.
The Q2 increase was the largest quarterly upswing recorded in more than 30 years, RBC said.
"While Canada's housing market isn't as frenzied as it was at the start of this year (a good thing), it continues to operate at historically strong levels," RBC said. "Robust demand and extremely tight demand-supply conditions cooked up property values by several more degrees in the second quarter, contributing to a generalized deterioration in affordability."
Read more: How 2021 Federal Election is shining a spotlight on Canada's housing affordability crisis
RBC said that affordability indices worsened "across the board." Toronto (moved 4.1%), Vancouver (3.2%), and Ottawa (3.1%) recorded the largest deteriorations, the bank said.
Declining affordability was particularly apparent in the single-detached asset class, RBC said. The share of household income needed to cover the cost of owning a single-detached home in Canada went up by three points to 49.7% during Q2 – much higher than the long-term average of 43.1%.
These trends are expected to prevail over the near term, impelled by tight supply-and-demand dynamics, RBC said.
"This will further raise ownership costs across a wide spectrum of markets and housing categories," RCB said. "That said, the affordability deterioration is poised to moderate. The rate of price appreciation is now slowing in many places, and we project prices to flatten in 2022."