A Nova Scotia-based broker says a tailored approach for new buyers could be required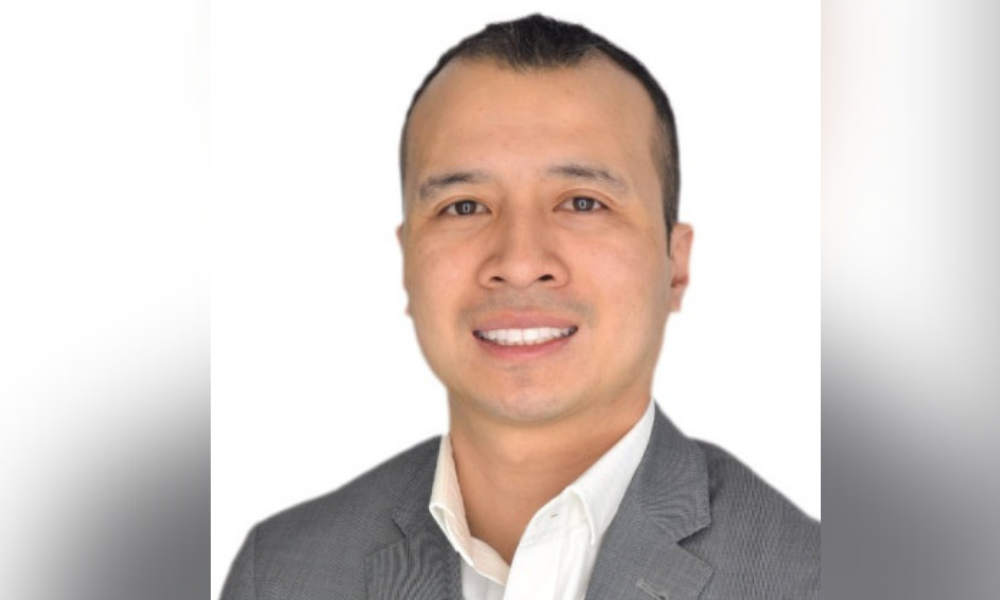 With house prices expected to continue surging in 2022, a familiar theme is already emerging in the opening weeks of the year: the affordability struggles faced by first-time homebuyers across the country.
After changes to the qualifying rate for both insured and uninsured mortgages came into effect in mid-2021, and as prices climb by the day, qualifying for a mortgage and purchasing a property as a new entrant to the market has arguably never been more difficult.
In recent weeks, the idea of longer amortization allowances for insured mortgages has been floated by members of the mortgage industry as a measure that could ease the financial burden on first-time buyers by increasing the length of repayment period.
That's a proposal that a prominent Nova Scotia-based broker said was worth examining, with a possible approach that's specific to new buyers having the potential to address the problem of getting an initial leg up on Canada's housing ladder.
John Vo (pictured top), associate mortgage broker at Spicer Vo Mortgage Inc. in Dartmouth, told Canadian Mortgage Professional that a more flexible approach to the stress test for first-time entrants could also ease their path to the market.
"I think they can tailor rules to first-time homebuyers, such as a longer amortization," said Vo. "We're going to assume that maybe they're younger.
Read next: Canada stress test should be lowered: brokerage president
"Maybe the qualifying rate could [also] be different for them – if you took a five-year rate, we could use the actual rate to qualify, not the qualifying rate. We could see certain little things that would be more favourable to first-time buyers."
While certain federal programs have been implemented to help new buyers with their mortgage down payment, Vo said an approach was required that recognized the significant problems that many would-be homebuyers face in actually qualifying for their mortgage in the first place.
"There are the down payment assistance programs and the [First Time Home Buyers' Incentive]. Those are good for access to down payments, but it's more around the qualifying that there's a bigger issue," he said.
During preapproval consultations with prospective first-time buyers, Vo said that a "perfect storm" of factors often contributed to pricing them out of the market, including their status as young professionals with relatively low incomes, high consumer debt and no pre-existing equity built up.
The fact that new buyers often find down payments prohibitively expensive means that there's been a noted increase in the frequency of parents or guardians assisting their children in making that payment – the so-called "Bank of Mom and Dad" whose prominence has only grown in recent times.
"People with parents that are willing to help them are definitely dipping into that, and the parents are looking at it as, 'Let's help our children get into this game before it's too late,'" Vo said.
Of course, their plight isn't helped by low housing inventory, a phenomenon that continues to drive up prices even outside the country's most notoriously red-hot markets.
Read next: Housing costs have big impact on financial wellbeing: report
At the end of 2021's fourth quarter, the number of months of inventory – the length of time it would take to sell existing inventory at current sales levels – was just two in Nova Scotia, compared with 2.8 months at the same time the previous year.
Those supply issues in Nova Scotia's housing market have led to a mortgage trend that's being mirrored across many parts of the country: a refinancing surge that's seen many homeowners opt to access home equity or refurbish rather than face an increasingly barren purchase landscape at present.
"We're seeing a lot of refinancing because people's property values have increased," Vo said. "Probably ahead of debt consolidation is home renovation, because a lot of people will say, 'I don't want to touch my mortgage, but I don't mind if I'm going to put it back into the home.'
"You're increasing your mortgage, but you're also increasing the value of that asset, so people feel more comfortable [doing it]. People don't want to get wrapped up in this very active market with multiple offers and possibly overpaying for a home, so they just stay where they are and refinance so they can do renovations."