The "encouraging progress" seen in October's housing starts must pick up if current and future levels of demand are to be met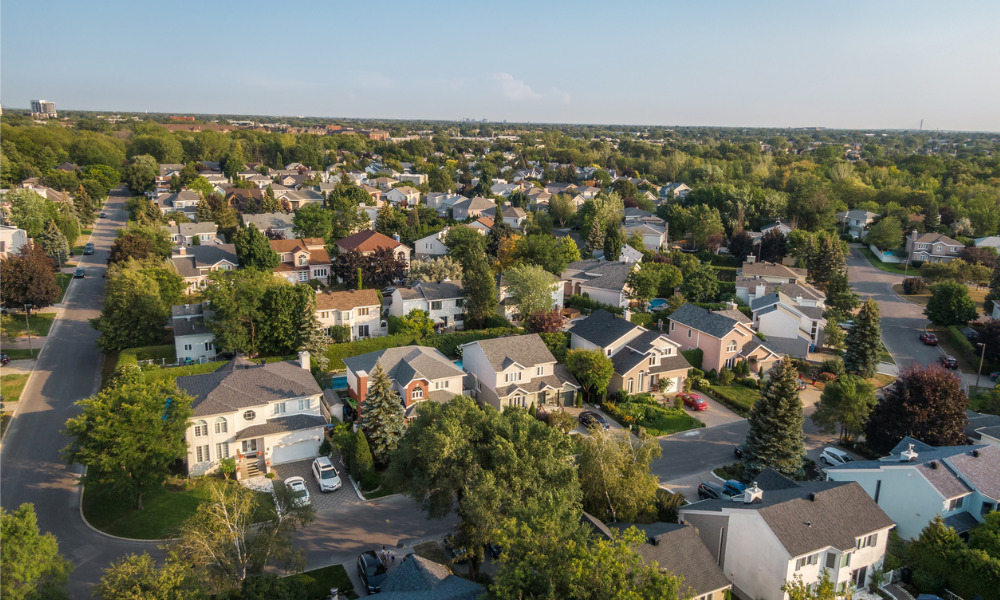 While the latest housing starts numbers are a "minor miracle" in defiance of higher borrowing costs, the pace of building across Canadian markets still has plenty of room to pick up, said Mike Moffatt, senior director of policy and innovation at the Smart Prosperity Institute.
"Overall, I think [the latest] data is a good news story, but we need to keep in mind that the CMHC [Canada Mortgage and Housing Corporation] tells us we need to build over 5 million homes in nine years to restore affordability," Moffatt said in an interview with BNN Bloomberg.
"So moving in the right direction, that's a good thing. But we're not going nearly far enough."
The recent announcements of tax incentives by various levels of government are part of this positive direction.
"Where we're seeing the most activity is on the high-rise component. Single detached home starts are down and down significantly," Moffatt said. "I think these [policies] are starting to have an effect. It will take time."
"Obviously, planning a high-rise building takes a fair bit of time, but I think we're already seeing the HST move, and some of these other moves start to kick in and create some purpose-built rental starts."
In October, Canada's housing starts saw a modest 1% uptick, reaching a seasonally adjusted annual rate of 274,681 units.

Read more: https://t.co/07nkmFZmkJ#MortgaeIndustry #HousingStarts #HousingMarket #Mortgage

— Canadian Mortgage Professional Magazine (@CMPmagazine) November 16, 2023
Mounting costs placing starts trend at risk, says CHBA
However, builders are still labouring under mounting costs and elevated interest rates, the Canadian Home Builders' Association (CHBA) said recently.
Sixty-five per cent (65%) of CHBA's latest Housing Market Index survey panel said that interest rates forced them to build fewer units during the third quarter, while 37% reported that they have outright cancelled projects, up from the 26% share in Q2.
"There is a well-established link between the Bank of Canada's policy rate path and HMI builder sentiment," CHBA added.
"A smaller pool of qualified buyers reduces sales of existing and planned inventory, which in turn directly reduces builders' incentive and capacity to build more housing stock."