Most builders say that elevated interest rates have forced them to build fewer units recently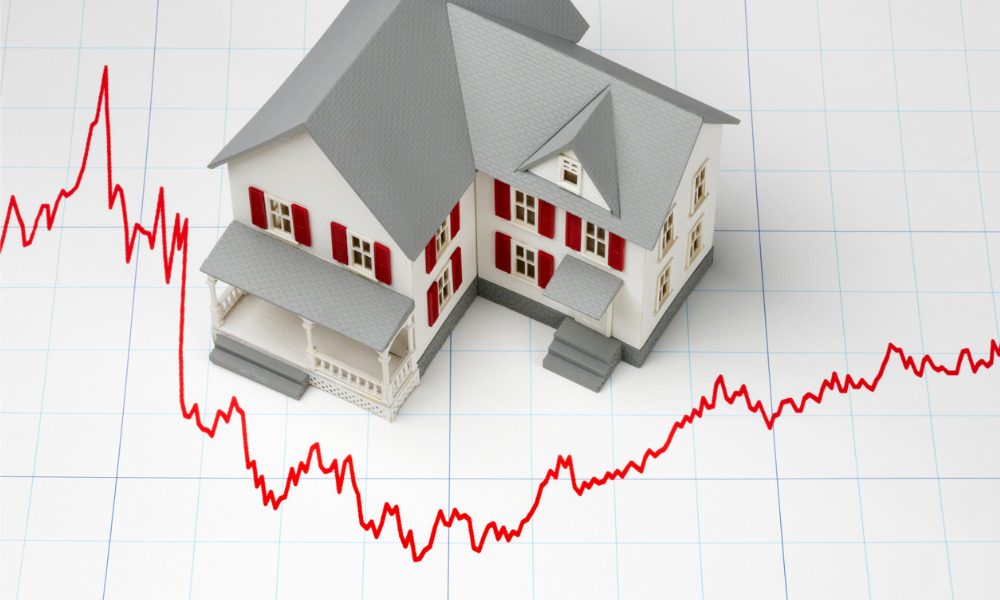 Builders continue to labour under mounting costs and elevated interest rates, making the outlook for Canada's housing supply murkier, according to the Canadian Home Builders' Association (CHBA).
As much as 65% of CHBA's latest survey panel said that interest rates compelled them to build fewer units during the third quarter, while 37% reported that they have outright cancelled projects, significantly higher than the 26% share seen in Q2.
The group's latest Housing Market Index (HMI) for single-family construction declined by six points in Q3 to 33.9, while the index for multi-family construction fell by 7.4 points to 33.6.
"Both are now at the lows seen in the first quarter of 2023 after the 2022 barrage of interest rate hikes resulted in sales traffic evaporating," CHBA said. "This is the fifth consecutive quarter where both HMI readings are in negative territory and well below the neutral sentiment value of 50."
Overall year-to-date single-family starts activity fell by 30% compared to 2022, and a continuous drop in Q4 and next year is likely, CHBA added.
The Canadian federal government has introduced Bill C-56, the Affordable Housing and Groceries Act, as part of its efforts to boost housing supply and stabilize grocery prices.

Read more: https://t.co/azsYLNM7rS#mortgageindustry #affordability #housingmarket #realestate

— Canadian Mortgage Professional Magazine (@CMPmagazine) September 25, 2023
Link between BoC policy and builder outlook "well established"
While home purchases and housing starts were propelled by market confidence and optimism over the spring months, "the June and July hikes ended that slight uptick in the HMI and we can expect to see much less housing supply created in the quarters ahead."
"There is a well-established link between the Bank of Canada's policy rate path and HMI builder sentiment," CHBA said. "A smaller pool of qualified buyers reduces sales of existing and planned inventory, which in turn directly reduces builders' incentive and capacity to build more housing stock."
This is especially perilous in a time when the industry needs to up its pace so that it can achieve the targets that the Canada Mortgage and Housing Corporation (CMHC) has recently set to address the supply gap.
"The interest rate increases being used to fight high inflation are having a severe impact on housing supply in Canada, and the knock-on effects will be felt even more in the quarters ahead," said Kevin Lee, CEO of CHBA.
"From a housing supply perspective, there is no doubt that rates should be lowered as soon as possible. It is equally critical for all levels of government to take action to implement housing policies that are supportive of increasing housing supply – not only to offset the current interest rate environment, but to further encourage an accelerated ramping up of development when interest rates eventually come back down."