Interest rates and construction costs are presenting plenty of challenges for homebuilders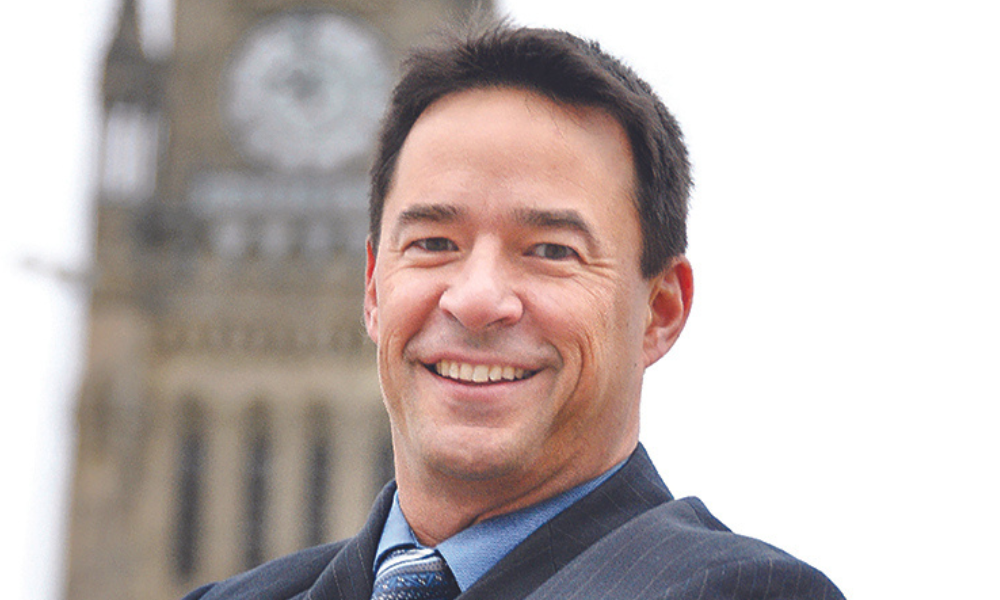 Rising interest rates may be set to cool Canada's housing market recovery – and they could also weigh on housing starts if prospective buyers move back to the sidelines.
Canadian Home Builders' Association (CHBA) chief executive officer Kevin Lee (pictured) told Canadian Mortgage Professional that the body was unsurprised with May's drop in housing starts, with its housing market index – a key gauge of homebuilder sentiment – having fallen precipitously as rates began ticking upwards throughout 2022.
Builder confidence increased slightly in the first quarter of this year as the Bank of Canada briefly hit pause on rate hikes, but the return to a rising-rate environment is likely to signal a slowdown for market activity and housing starts, according to Lee.
"What we saw with the pause in the interest rate increases in our first quarter housing market index was a slight bounce back with the HMI indicator itself. It was still low, but you could see that the stop in interest rates was starting to result in people coming back into sales offices and an expectation that the market might start to pick up a little bit," he said.
"We'll see what happens with this quarter-point interest rate hike, but it certainly doesn't send the right signal to the market and if it keeps more people on the sidelines as the rising interest rates have done over the past year, that'll just put us behind on housing starts."
The trend in housing starts has been declining steadily since November 2022.

Overall, Canada's #housing starts saw a 23% month-to-month decline in May. The decrease was driven by declines in multi-unit construction in major markets.

Read more: https://t.co/k5DBbhjlks pic.twitter.com/xWdAerRVph

— CMHC (@CMHC_ca) June 15, 2023
Is there an end in sight to Canada's housing supply crisis?
The annual pace of housing starts across the country plunged by 23% in May compared with the previous month, with Vancouver, Toronto and Montreal all seeing a marked slowdown.
That was grim news for a national market that's long been crying out for more inventory, with the national housing agency having already downgraded its forecast for 2023 home construction and indicated 2024 will also fall well below expectations.
Canada Mortgage and Housing Corporation (CMHC) expects starts to come in at around 212,000 units this year and 224,000 in 2024, a big drop from the clip of 271,000 units achieved in 2021.
CMHC has said an additional 3.5 million affordable housing units are required by 2030 on top of its existing targets to restore affordability – but there's little sign of progress towards that end, Lee said.
"We certainly have nothing indicating right now that we're going to head in that direction," he said. "In fact, with the high interest rates and no other policy measures to support more starts, we'll just continue to fall further behind now for the foreseeable future."
Homebuilders continue to be hamstrung by red tape at the municipal level, while high construction costs are still a formidable obstacle to a faster pace of home construction, according to Lee.
Home construction costs continue to mount in Canada
Lumber costs grabbed headlines during the COVID-19 pandemic after rocketing upwards – and remain challenging despite haven dropped from those highs. "What we saw through the pandemic was the price of lumber shot up, and everyone was tracking that," Lee said. "While that has come down quite a bit, it's still higher than it was prior to the pandemic."
That also tended to overshadow the fact that the cost of other construction materials also rose, he said. "What was less obvious to people but very obvious to our builders and renovators was that everything else went up more slowly in terms of price, but all of those other materials add up to quite a bit," he explained.
"Through our housing market index we track construction costs. On a national basis, lumber costs are still up about $24,000 on that typical home compared to prior to the pandemic – but other materials, which have been climbing steadily over the past years, are up about $43,000. That's $67,000 just in construction materials."
Labour costs have also spiked, with CHBA's data showing they've jumped by around 26% over the pandemic, only adding to the difficulty of building a new property. "There's a lot weighing on the construction costs of new homes," Lee said.
Make sure to get all the latest news to your inbox on Canada's mortgage and housing markets by signing up for our free daily newsletter here.