"Increased stability and understanding" as a result of another hold on rates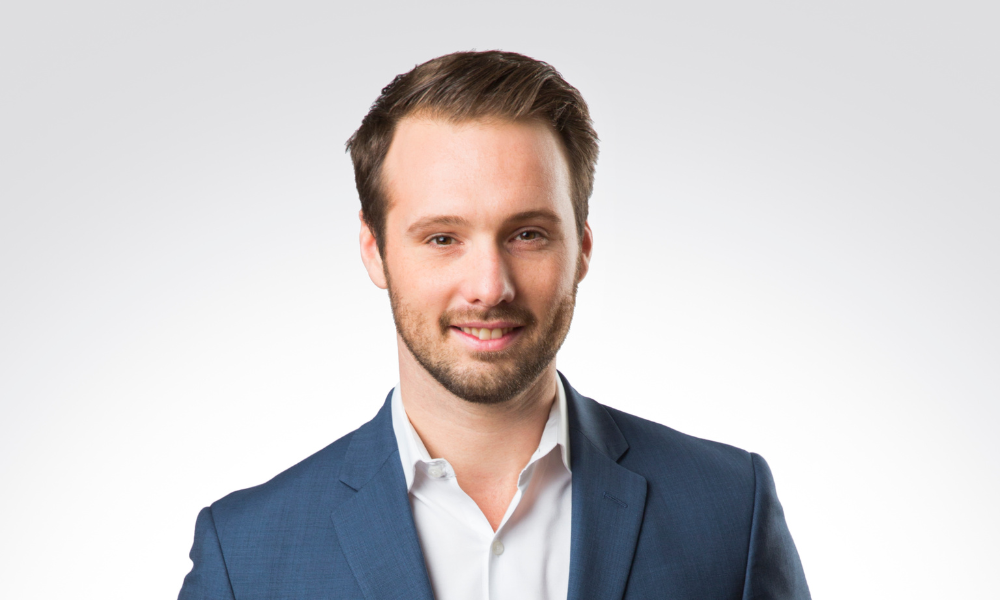 No news was good news for the Canadian mortgage market where the Bank of Canada's April 12 announcement was concerned, with the decision to keep interest rates where they are helping inject a further degree of confidence and bolster sentiment that things are moving in the right direction.
That's the view of Ratehub.ca co-founder and co-CEO James Laird (pictured), who told Canadian Mortgage Professional that a second consecutive rate hold by the central bank represented a marked change from the aggressive rate-hiking policy it pursued throughout the previous 12 months.
"There's increased stability and understanding with this announcement, whereas it felt like at times last year the Bank's been surprised by various factors," he said. "It feels like at the moment, that's not the case, and things are slowly but steadily trending the way they had expected them to."
Many homeowners on variable-rate mortgages have seen their monthly payments balloon alongside those rate hikes, which have taken the Bank's trendsetting interest rate from a quarter-percentage point to 4.5% since March of last year.
Borrowing costs remain high for those Canadians – but have not increased for two successive Bank of Canada decisions. With its April 12 announcement an unsurprising one, bond markets remained relatively unmoved, keeping fixed rates where they are.
"It's just a second month where variables and HELOCS (home equity lines of credit) haven't gone up. So that's kind of new," Laird said. "It's exactly what people were expecting, so that also means that fixed rates aren't going to change today versus yesterday, since there were no surprises.
"So do people wish rates would drop or the Bank would talk about rate cuts? They certainly wish that, but we're in the middle ground where at least we have stability and not ever-increasing rates, with an unknown terminal rate."
Christine Xu, president of Moneybroker Canada, told Canadian Mortgage Professional that her forecast for the market in the months ahead remained positive, having held a "cautiously optimistic" outlook around the beginning of the year.https://t.co/DommbjOEDW

— Canadian Mortgage Professional Magazine (@CMPmagazine) April 12, 2023
Rates set to remain high despite no upward movement yet
The Bank's governor Tiff Macklem indicated in a press conference accompanying the latest decision that rate cuts were unlikely for the remainder of 2023 and reiterated that the Bank remained open to the prospect of additional hikes if inflation doesn't tick down as quicky as hoped.
Still, Laird said that barring unexpected developments – a "variable that comes out of left field" – the worst of the rate increases appears to be in the rear-view mirror, with inflation well on its way towards the Bank's target rate.
Macklem's emphasis that the Bank was prepared to move further on interest rates could be the intentional use of more hawkish language than its base case or most likely plan, according to Laird, as a means of making sure market predictions don't run awry and keeping expectations firmly in check.
"It's kind of a good thing to have that sort of threat that rate hikes might still be on the table," he said. "I think it helps their cause by keeping the hawkish language in there without raising the rates further.
"They have, in a way, two tools. There's the rate policy itself, but then there's also their language. Of course, the rate policy is far more effective, but people's emotion and sentiment matters also, and so they can use that language as a tool to slow things down – and I think they should, and they did."
What's next for the Canadian mortgage market?
The Bank's announcement did little to change the housing market outlook for the remainder of 2023, said Laird, which continues to evolve largely as expected: with moderate interest from disciplined buyers who aren't prepared to stray much over the listed price to secure a property.
"There are homes that are going to multiple bids, but the bidders are staying disciplined and staying at their number, and if they don't get it, fine – they go on to the next one," he said.
"And then the sellers, in a way, are the same – they're not just going to drop the price to any price to get the deal done. Really on both sides of the table, bidders and sellers, neither is blinking."
How do you expect the Bank of Canada's rate announcement on March 12 to affect the mortgage and housing markets in your region? Let us know in the comments section below.