A new rate increase could pour cold water on the market's recent revival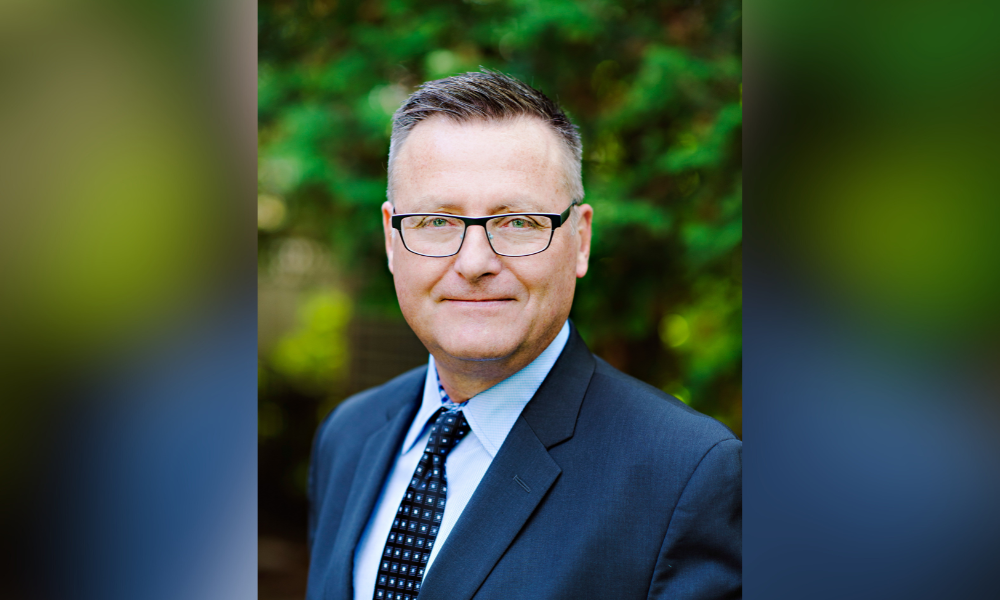 Price gains and rising activity in Canada's housing market this year have offset some of the declines suffered in 2022 and early 2023 – but the status of that recovery remains uncertain in light of the Bank of Canada's latest decision.
The central bank opted to resume its policy of interest rate increases last week, a move that steepens the path to homeownership for would-be buyers and requires many current owners to shoulder even heftier borrowing costs.
It may take a few weeks longer to assess whether the latest Bank hike has a cooling effect on activity in the housing market – but it wouldn't be surprising to see a softening, according to a leading market observer and real estate executive.
John Lusink (pictured top), president of Right At Home Realty, told Canadian Mortgage Professional that his company's trackers had shown a marked increase in transactions over recent months, hovering around 2019-type numbers, but that the recent rate jump could impact that resurgence.
"Part of that [increase] is people saying, 'Well, it doesn't look like much is going to change, so let's get back into the market,'" he said.
"I think there are still people that have got savings from COVID and maybe got their mortgage preapprovals done, and so we have seen good strong activity – but I don't actually expect that to continue. I think it'll level off."
Are home prices set to drop?
Where prices are concerned, it could be a different story with supply remaining scarce and little prospect of an inventory influx anytime soon.
"Housing supply continues to be the issue and so I think it's going to keep a pretty strong foundation under where prices are at currently," Lusink said. "I don't see any reason for them to drop much beyond where they are."
According to the latest sales figures from the Canadian Real Estate Association (CREA), the Aggregate Composite MLS Home Price Index (HPI) was up 1.6% in April over the previous month, an increase it described as large for a single month.
CREA's senior economist, Shaun Cathcart, said the monthly jump was caused largely by "sluggish" supply across the country.
Those inventory challenges have been compounded by a lack of new listings across Canada in 2023, and while Lusink said current Right At Home listings have increased on a month-over-month basis – and are also up over last year – they're still not high enough to impact the overall market picture in a material way.
"If I look at our numbers at Right At Home, they mirror what's going on in the market," he said. "We are at 2,242 listings – a combination of listings for sale and some leases, although the leases are gone within a day or two So the majority of these are listed for sale.
"That's up from 2,160 last month, and if you compare that to last year, it's up maybe 10%. Compare that to 2021, [when] we were at 1,831. So there has been a slight increase, but is it enough to change the pricing model? No, I don't believe so."
Victor Tran of RATESDOTCA, told Canadian Mortgage Professional that a sizeable recent increase in fixed rates had "put a rush" on a lot of borrowers to look into their renewal options.https://t.co/IdgdCsG5yg#mortgagenews #industrytrends #fixedrate #interestrates

— Canadian Mortgage Professional Magazine (@CMPmagazine) June 12, 2023
How has the latest hike impacted new buyers?
Last week's rate hike means the Bank of Canada's benchmark rate has now surged by 450 basis points since March 2022, a development that will have been greeted with dismay by would-be buyers – especially with further increases potentially on the way.
"It does seem like the market's priced in at least one more rate hike this year. It's becoming a bit scary," Lusink said. "In 1980, the average sale price in Canada was $65,947, and household debt to GDP hovered around 50%.
"Today, the average price is just under $800,000 – and our household debt is 105% of GDP. So I just don't know where we're going with this."
With Toronto's mayoral election impending, Lusink said he was keeping a close eye on what candidates were proposing about housing inventory and how to boost supply.
"My only [suggestion is to] remove the red tape and other barriers and let's try and find a way to partner with developers and stimulate some development," he said. "Otherwise, we're just never going to get anywhere close to being able to supply what's needed."
Make sure to get all the latest news to your inbox on Canada's mortgage and housing markets by signing up for our free daily newsletter here.