CIBC's Benjamin Tal offers his insights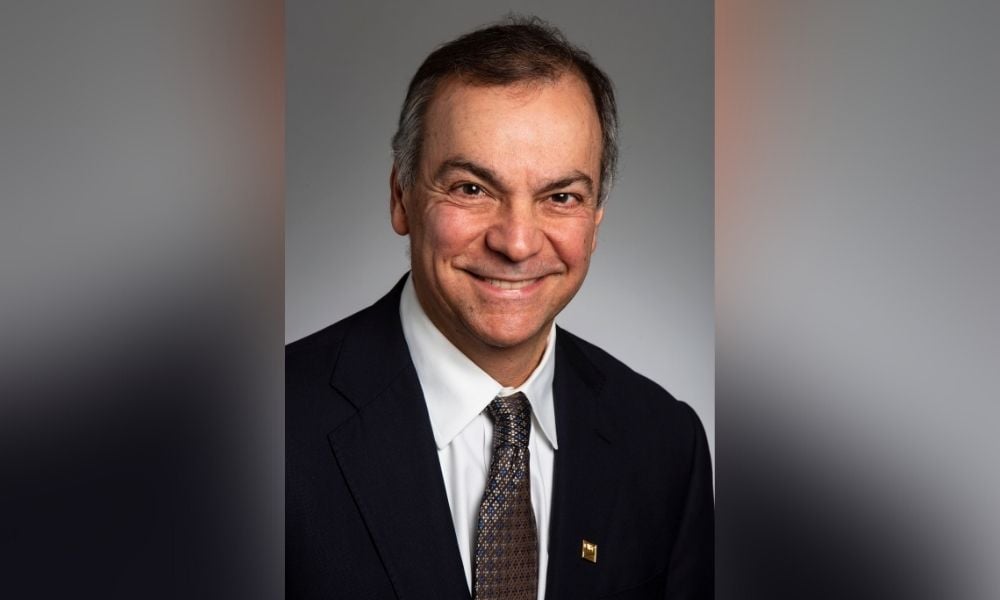 House prices are set to continue falling across Canada as a result of the current market cooldown, with the only question being by how much, according to a well-known economist.
Benjamin Tal (pictured), deputy chief economist at CIBC World Markets, told Canadian Mortgage Professional that the decline in value was likely to be most evident among low-rise properties, although he said that should be taken in the context of skyrocketing price appreciation in recent years.
"I think [prices] will go down in the low-rise more significantly than in the condo space. It depends where you live, what kind of neighbourhood, but you can see that low-rise is already down by roughly 15-20%, and that's something that might continue," he said.
"Remember, we're talking about extremely elevated levels where prices went up by 50% in two years – so to see a decline of 15-20% is not crazy when interest rates [are] rising as quickly."
As interest rates rise across the board, and with the Bank of Canada having introduced sizeable recent hikes to its benchmark policy rate, home sales figures have tailed off significantly in many of the country's main markets.
That's been accompanied by the first drop in the national home price index since April 2020, by 0.6% between March and April to around $866,700, with Southern Ontario markets such as London and Cambridge posting some of the most marked declines (4% and 3.9% respectively, said the Canadian Real Estate Association).
A new analysis by RBC Economics' Robert Hogue indicates that recent central bank rate hikes have cooled homebuyer sentiment and are likely to negatively impact home prices in the long run.
"Interest rate hikes [are] straining affordability and weighing on property values, especially in expensive markets," Hogue said.
Read next: Bank of Canada announces another oversized rate hike
Tal told CMP that the current climate posed a "significant" risk to the housing market, particularly in that low-rise segment where many people who bought a home during the pandemic could be forced to contend with a notable drop in its value compared with what they originally paid.
"They have to compromise on a lower price. When it comes to the condo space, it's less of a dramatic decline because many of them are investors, and investors are not in a rush to sell," he explained. "They are not exiting the market in any significant way – but they're also not entering the market in any significant way.
"So you'll see a lot of softness when it comes to new investment coming in the condo space and that will soften the market. But I see the low rise slowing down more rapidly than the condo space – basically almost a repetition of what we've seen in 2017-18."
While a correction is in the cards for Canada's housing market, that's unlikely to change the Bank of Canada's planned path on rate hikes for the rest of this year and next, according to Tal.
He said the housing market lagged far behind the bigger concern of inflation in the Bank's thinking, and that even the prospect of an economic downturn was a risk it appeared prepared to take.
Read next: Bank of Canada "cranks up warning meter" on inflation: BMO economist
"The number one factor is inflation, and I believe that the Bank of Canada will take interest rates higher to fight inflation into reduced expectations – even if it means taking us to a recession," Tal said.
"At the end of the day, that's their job, to keep inflation to 2%. [If] you don't do it, you lose credibility and that's a major issue. Their language means, 'We will take [rates] as high as fast as needed to make sure that inflation is down,' and it's possible that that kind of trajectory can lead to a recession and more significant softening in the housing market."
Despite possible dark clouds ahead for the economy, Tal said the slowing pace of Canada's housing market was a positive development following two years of a frenetic – but ultimately unsustainable – pace.
"The issue will not be that people will be defaulting tomorrow, but rather they will be spending more on the mortgage than something else, and that will slow down the economy," he said. "But clearly the market is adjusting… It's maybe bumpier than expected, especially in the low rise [segment], but it's a very healthy adjustment."