Recent rule changes have put undue pressure on the industry, writes Trevor Daly, and the government needs to listen to brokers before implementing further regulation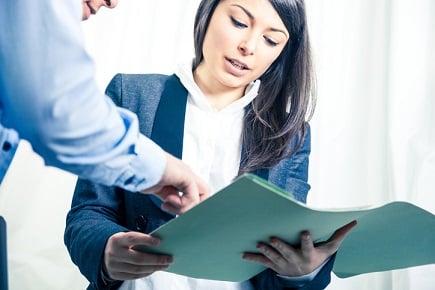 Much has changed since the early days of mortgage brokering. The misconception that mortgage brokers were only used by those who couldn't get a mortgage through regular channels has been dispelled as more and more people have seen the benefits of turning to a broker. While 20 years ago, mortgage brokers may have been looked upon in a less than favourable light, they now lead the industry.
Over the past couple of years, as we have continued our growth and strengthened our place in the industry, several changes have occurred that have produced ripples in the financial marketplace and made this a time of tremendous change for those financing homeownership. We have seen a rise in the minimum down payment for houses over the $500,000 mark, an increase in homeowners' default insurance premiums, and changes to the default high- and low-ratio insurance requirements, which put the people who have saved up for a larger down payment on par with those who have not. Other recent modifications include increased premiums for mortgage default insurance and a reduction in amortization periods, which again has the practical effect of limiting consumers' buying power.
The CRA has also gotten involved with changes to the mortgage industry by adding requirements to mortgage insurance rules to standardize eligibility criteria for both high- and low-ratio insured mortgages, including a mortgage rate stress test and closing loopholes surrounding capital gains tax exemptions on the sale of a principal residence. These changes have, in many cases, made it increasingly difficult for would-be homebuyers to qualify for a mortgage; often, this results in these hopeful consumers considering the use of alternative lenders.
Concurrently, we've witnessed the complications faced by Home Capital Group after it was discovered that income on some loan applications had been falsified. As a result, some brokers and brokerages were suspended. Instead of limiting the fallout, the powers that be chose to handle the situation in a punishing way.
Alternative lenders seem to be taking the brunt of the recent changes in the industry at the same time that their ability to service the marketplace has been limited severely. Financial stability in the market seems to be the driving force in these changes, but they don't seem to take into account that alternative lenders' risk management ratios are well within the norms of the big banks. Our marketplace can handle having multiple choices when it comes to where clients can get a mortgage, and we should not limit their decision-making abilities by offering fewer options.
The experience gained by dealing with a variety of lenders, insurers and clients gives mortgage brokers a unique perspective. We are expected to know when and how to place our clients into a certain product out of an array of products so diverse it takes play sheets, updated training, and continual reading and discussion to know for certain the ins and the outs of each well enough to know what would best fit the client. Parliamentary testimony from such industry figures as
Gary Mauris
and
Dustan Woodhouse
has furthered both government and public understanding about the role that mortgages brokers play in helping Canadians purchase homes.
The regulatory changes implemented last year would have been viewed in a more positive light if the government had consulted with the industry prior to implementing the changes rather than after the fact, especially since these changes affect every person hoping to purchase or refinance a home in Canada. We are looking forward to more dialogue within our industry, with the regulators and with the government in the hopes of increasing the ability of all Canadians to make their homeownership dreams a reality.


Trevor Daly founded Ontario-based DLC Home Capital Solutions in 2006 and has driven much of its success over the last 10 years.