Active listings have increased in five consecutive months – but remain historically low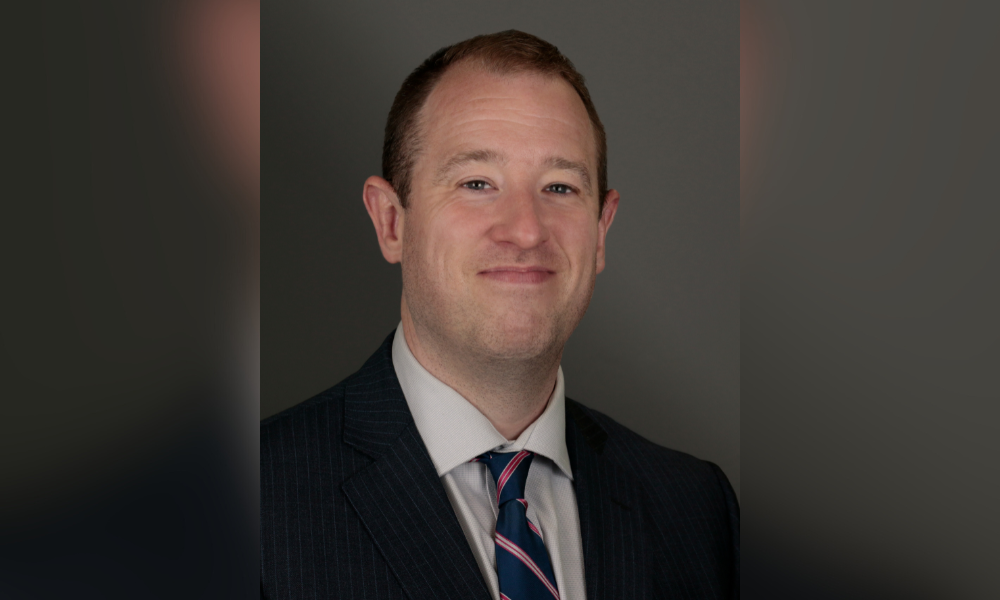 Purchase activity in British Columbia's housing market remains muted amidst high interest rates and a stress test that's freezing many would-be buyers out of the market – but while available inventory is ticking slightly upwards, it remains low by historical standards.
New figures released by the British Columbia Real Estate Association (BCREA) showed that active listings across the province have now increased in five consecutive months, although their level falls short of what's usually required to maintain a long-term balanced market.
With little prospect of an imminent surge in homebuying activity, is there a chance that available housing supply could continue to increase in the months ahead?
Brendon Ogmundson (pictured top), BCREA's chief economist, told Canadian Mortgage Professional that with sales set to remain slow for the foreseeable future, the BC market was likely to see an "accumulation of listings, not anything accelerated" on the horizon.
"Our big concern this year was that a slowdown in the economy or a big shock to mortgage payments would cause a more accelerated pace of new listings. And that hasn't really happened," he said.
"So I think we're seeing a catch-up on new listings that were so slow at the start of the year. They are picking up a bit… but we're still at such low levels. We need to be at 45,000 listings long-term, and we're around 30,000. So we could use the inventory if it does pick up over the next year. But I do expect it will continue to rise a bit."
📊 In October 2023, there were 5,373 residential unit sales recorded in MLS® systems, with the average residential price in BC reaching $968,786.

🏡 Explore the full details in our latest stats release: https://t.co/GijoTZQNuC pic.twitter.com/A6u4mXvwuB

— BC Real Estate Association (@bcrea) November 14, 2023
Uptick in market activity unlikely until Bank of Canada starts to cut
The question of when sales activity might start to gather pace again is a hot topic at the moment. The Bank of Canada has hit pause on its rate-hiking trajectory in recent months, but economists for the most part believe a housing market revival is unlikely until it actually starts to bring rates back down again.
"I think it's going to be entirely contingent on rates," Ogmundson said. "We've seen this pretty established pattern of when the Bank of Canada was raising rates at the start of 2022, sales fell pretty dramatically, and [when] they paused [this spring], sales really took off and came back to about normal. From down 30% below normal to back to normal, that's quite a jump."
The central bank poured cold water over that spring market resurgence by hiking rates again in June and July – and with five-year fixed rates now much higher than when the Bank paused for the first time, many homebuyers are likely to wait until rate cuts are in the cards before deciding to rekindle their interest in purchasing a property, according to Ogmundson.
What's come as a surprise in British Columbia's housing market in 2023?
That brief upswing in sales activity around March and April was the "big surprise" of the year where the housing market is concerned, he added, with most other trends largely predictable in the higher-rate environment.
Sales in the BC market are expected to come in at their lowest level since around 2013, a symptom of the current high stress test, although it's also noteworthy that home prices in BC have proven largely immune to the recent protracted cooldown.
Indeed, the average residential price across the province jumped by 4.1% in October compared with the same month last year, with a total sales dollar volume of $5.2 billion marking a 6% increase over October 2022.
"In spite of very slow sales, the average price in a market like Vancouver is pretty close to its all-time peak. So prices have been extraordinary resilient in spite of pretty slow activity, and that speaks to just how low supply is and even small increases in sales are still putting pressure on pricing," Ogmundson said.
"But really all across the province, we're seeing prices holding up or in cases like Vancouver, pretty close to their all-time highs. So that would be [another] of the really big surprises for this year."
Make sure to get all the latest news to your inbox on Canada's mortgage and housing markets by signing up for our free daily newsletter here.