Home prices surged in recent years, but have fallen over the last 12 months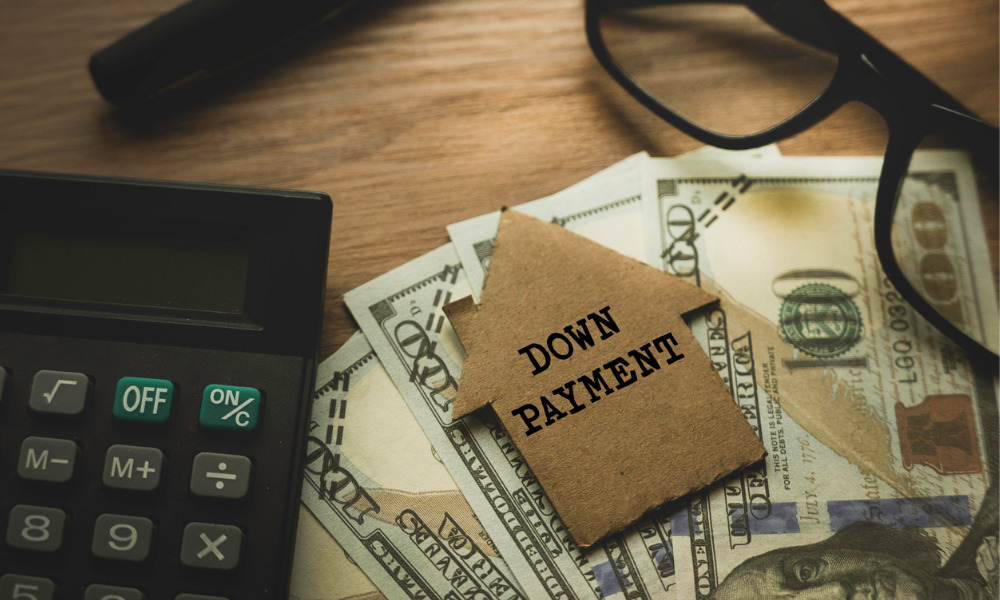 As home prices skyrocketed in recent years across Canada, the so-called "Bank of Mom and Dad" – family members stepping in to assist new buyers with funding a downpayment – became one of the most prominent trends in the mortgage market.
But with prices having fallen dramatically across some of the country's largest cities amid a huge market cooldown over the last year, are first-time homebuyers still relying on help from their parents to afford their first payment?
According to real estate marketplace Zolo, 2022 saw little change in the numbers of Canadians relying on financial assistance from family members to take the first steps toward homeownership.
The company's survey of 800 recent buyers showed that 47% received money either from family or an inheritance to put towards their downpayment when buying last year.
Number of Canadians willing to gift downpayment falling: RBC
Another recent study, the annual Home Ownership Poll released by banking giant RBC, showed that Canadians' willingness to gift a downpayment may be hardening slightly – although those who would still consider helping their family with a home purchase are becoming increasingly generous.
That poll revealed that the percentage of respondents who would give money to an immediate family member or their child to purchase a home now sits at 22%, down from 26% the previous year – but by contrast, those willing to help out are prepared to pay a higher amount than ever, at an average of $68,000.
In British Columbia, the average amount willing respondents would give was $87,013, head and shoulders above other parts of the country. Atlantic Canada was next in line with $73,993 on average, followed by Alberta ($73,486) and Ontario ($72,744).
Twenty-seven percent (27%) of respondents based in Atlantic Canada were prepared to help a family member pay for a new home, followed by 25% in Saskatchewan and Manitoba, with Quebec in last place at 18%.
Inflation is heading in the right direction in Canada, ticking downwards again in March, but overall annual price growth continues to put a squeeze on Canadians' budgets across a range of sectors.https://t.co/cyuhS9jvaq#mortgage #mortgageinsights #mortgageindustry #inflation

— Canadian Mortgage Professional Magazine (@CMPmagazine) April 21, 2023
Across the country, 47% of respondents to the RBC survey said they would prefer to help their family or children save money by letting them live with them rather than helping financially, with 51% and 50% of Atlantic Canadians and Ontarians indicating that preference, respectively.
That contrasted with 40% of respondents in British Columbia, 43% of Quebecers and 49% of those surveyed in Alberta, Saskatchewan and Manitoba each.
Has 2022/23 seen a noteworthy change in downpayment trends?
RBC's senior director, acquisition and distribution Nick Palucci told Canadian Mortgage Professional that while the Bank of Mom and Dad had become an increasingly prominent option for first-time homebuyers in the past few years, it was by no means a recent or surprising trend.
"I've been in the mortgage business for many years, and family helping family in purchasing a home is not new," he said. "This has been around forever. It depends on what market and things [like that], but this is not a new phenomenon.
The slightly lower number of Canadians willing to gift money as a downpayment may reflect the current uncertain economic climate and their own affordability concerns, he said, but added that the small decline (4%) was unlikely to be especially significant in the long run.
"It's a little bit less, but the amount they're willing to give is higher," he said. "It's interesting to see that – but again, it's not a new thing. It jumps up, but I wouldn't say it's necessarily a concern one way or another."
As Canada's housing market gathered steam at the height of the COVID-19 pandemic, a CIBC report showed the number of new homebuyers getting financial assistance from their parents for a downpayment had risen sharply – although the trend had been at play for years prior.
Nearly 30% of first-time buyers received financial help from a family member between November 2020 and the same month in 2021, the bank said, with the average gifted amount rising to $82,000 – an increase of $30,000 since 2015.
Two-thirds of new buyers who received help with their downpayment used that financial assistance as the main source of their payment, according to CIBC, receiving an average of $104,000 (much higher than the overall average).
Make sure to get all the latest news to your inbox on Canada's mortgage and housing markets by signing up for our free daily newsletter here.