Virtual solutions could be here to stay even after the pandemic, according to one Toronto broker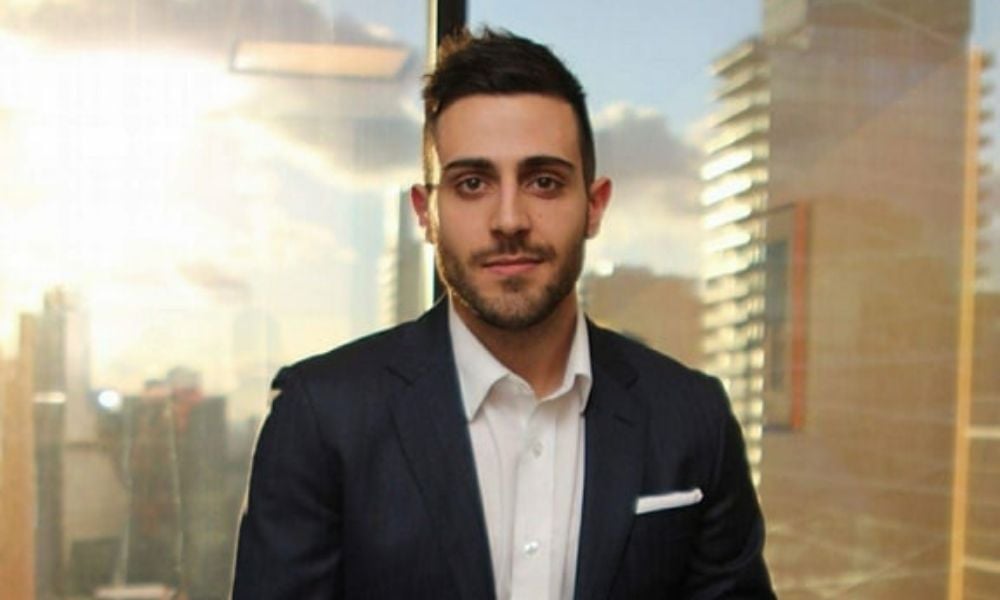 As mortgage professionals begin to gear up for what's set to be an eventful 2022, one of the central questions facing them is this: how will clients prefer to interact with their broker or advisor next year?
Throughout the COVID-19 pandemic, the onset of work-from-home arrangements put a stop to face-to-face meetings with clients, with mortgage professionals migrating to digital solutions and virtual meetings to consult and advise their customers at each stage of the mortgage process.
While many brokers believe the value of in-person interaction with clients can't be replicated through a phone call or Zoom meeting, others have said that dealing with customers digitally offers a more convenient option for advisor and client alike – particularly during periods of intense market activity such as those witnessed over the past 20 months.
Among those who's an enthusiastic advocate of the digital approach is Chris Bargis (pictured top), a Toronto-based broker at Mortgage Edge, who told Canadian Mortgage Professional that he had favoured virtual and remote meetings with clients even before the outbreak of the pandemic.
Read next: Mortgages in 2022 – what factors will dominate the space?
He said that clients often valued the time saved by conducting a meeting over the phone or internet, with those options usually able to provide the same value and detail as an in-person interaction.
"I've found that a lot of people would prefer not to block off the time to drive out, be at an office in person and spend that additional time on the road when really they can just do a virtual meeting," he said.
"Generally speaking, even phone calls really do humanize the process – the clients get a sense of who you are in your tone and that they're actually dealing with a person as opposed to just through email."
Of course, being acclimatized to the process of meeting clients virtually meant that many mortgage professionals weren't required to shift gears when the pandemic struck, with their digital operations already up and running.
While there's hope that some degree of normality will resume and that a possible post-pandemic landscape might come into view in 2022, Bargis said that the growing prominence of virtual arrangements with clients is probably here to stay in the mortgage industry.
That's due to both customers' preferences and the fact that it allows brokers and agents to be more agile in handling large volume, as shown during the pandemic.
"I think that's here to stay," he said. "I very much doubt that I'm going to see many clients in person again – not because I refuse to do so, but more so because I don't think that it's really going to be a demand.
"As long as [clients] know the professional they're dealing with is capable and handling it, and they get to see or meet you virtually, that's enough for most people."
Future prospects
Despite a cooling-off in recent months following the bedlam of the early part of this year, leading figures including Bank of Montreal (BMO) chief economist and managing director Doug Porter have highlighted that market activity still remains well above its pre-pandemic levels.
Read next: BMO's Porter: Housing market still a cause for concern
While a repeat of the sky-high mortgage demand of February and March seems unlikely, a busy start to the year could still be in the offing for the industry as customers seek to act before possible Bank of Canada interest rate hikes in April.
Bargis said that the broker business was likely to continue to gather pace next year, with demand remaining strong and proposals from the federal government on the table including an increase to the insured mortgage cut-off to $1.25 million.
"If you do that, you really do open up the market to a wider pool of buyers who couldn't otherwise get into the type of property that they wanted before," he said.
That also means that brokers will have to keep an eye on streamlining their processes and making sure they're operating as efficiently as possible – a reality that could lead to greater adoption of digital and virtual solutions in dealing with clients.
"I think that demand is going to continue to flourish and brokers need to be prepared for that," Bargis said. "They need to be more efficient with their processes in the way they're taking business to be able to handle more of that transaction volume out there. The pie is certainly growing."