Survey says majority of mortgage holders haven't been advised on how it fits into long-term financial strategy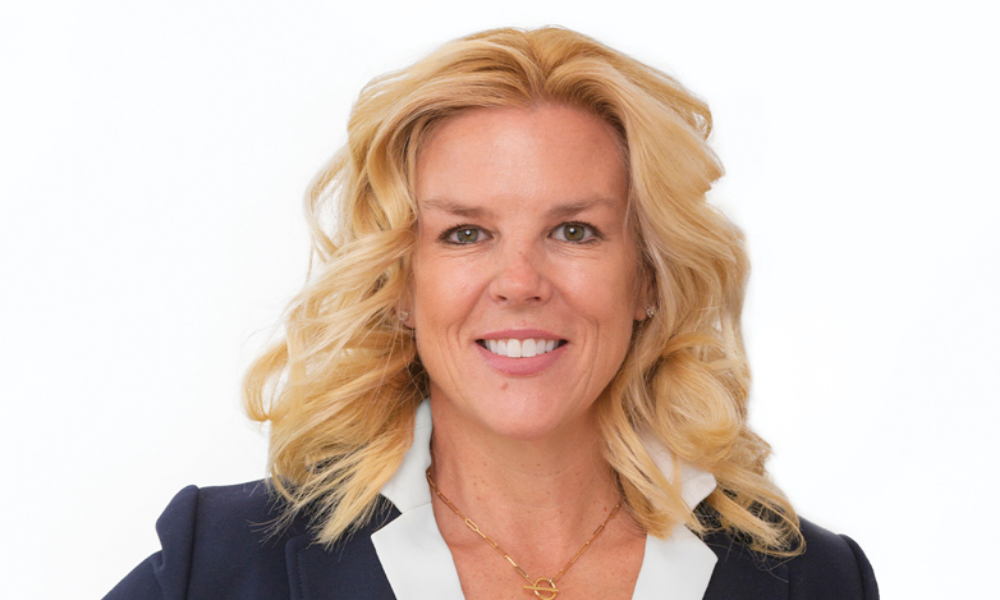 Taking out a mortgage may be one of the most significant investments a borrower ever makes – but most Canadians say they aren't receiving adequate advice from their financial advisor about how it should fit into their overall goals, according to a recent survey.
A study by IG Wealth Management with Pollara found that just 29% of mortgage holders in Canada said they received a "great deal" of advice from their financial advisor on how their mortgage could fit into a long-term financial strategy, even though over three quarters of respondents (78%) described homeownership as the most important part of their financial plan.
That's a "shocking" finding, according to Alana Riley (pictured top), IG's head of mortgage, insurance and banking. She told Canadian Mortgage Professional that the survey results showed the need for members of the mortgage industry to embrace a more comprehensive approach to the advice they provide.
"I think it's really a siloed approach [that prevails] where you continue to see Canadians that just work with a mortgage broker or focus on the mortgage itself without really incorporating it into their overall larger picture, into their holistic financial plan," she said.
"I think there's a real opportunity for anyone, not only as part of the mortgage industry, but anyone who's part of the wealth management financial services industry, to start really viewing this with a more holistic approach."
Why comprehensive mortgage advice is more important than ever
Such detail is especially important in a complex and ever-changing economic landscape, Riley said, that means tailored advice for clients is more relevant than ever. A one-size-fits-all approach to mortgage advice won't cut it, she said, in the current climate.
"What are your goals? What are your long-term plans? All those pieces really are still applicable to a mortgage," she said. Intergenerational wealth planning is especially prevalent, she added, with homeownership out of reach to many first-time buyers and many families preferring for their loved ones to age in place close by.
"The whole part of society now that are in university or coming out of university all of a sudden want to buy a house," she said. "Well, parents are either helping them with the down payment, helping them qualify, or they're living in their basement, because we just see the cost of homes has increased substantially as well as the interest rates.
"You had that end of the market… as well as on the other side where you see families are also wanting to take care of their loved ones, and maybe instead of having them be in a retirement home, they're placing them back in their home and so there's all of these complexities that continue to happen."
John Silvia, Founder of Dynamic Economic Strategy said that the Bank of Canada's latest Financial System Review showed how the #housingmarket had been weighed down by the rising-rate environment of recent times.https://t.co/7iqIE82ifj#mortgagenews #ratehike #interestrates

— Canadian Mortgage Professional Magazine (@CMPmagazine) May 22, 2023
Lack of education on insurance options also noteworthy
The survey also said only 20% of Canadians are "very knowledgeable" about the type of insurance that best fits their mortgage, while under half – 45% – understand how insurance can be used to maximize the value of an estate.
Riley said that was a significant finding because while a home is a valuable asset, the ability of a homeowner to earn income over a 30- or 40-year career is arguably even more important.
"It was really interesting in that survey to also understand that less than half… have critical illness or disability insurance to actually protecting their mortgage," she said. "I think there's this mindset of Canadians that 'it won't happen to me.'
"But when you look at up to 40% of Canadians can be disabled for 90 days or longer before the age of 65, and there was a great risk of that than something catastrophic happening that would require life insurance, which more people may have… I just continue to find it so surprising."
Top of mind for Canadian borrowers, then, should be asking the hard questions and making sure they're getting as comprehensive and detailed advice as possible, according to Riley.
"It should be integrating this as part of your holistic financial plan and with that, it goes beyond just traditional investment advice or traditional mortgage advice," she said.
"The key is finding a right advisor to meet your unique needs. And when I say unique, that's going to be different for all people."
Make sure to get all the latest news to your inbox on Canada's mortgage and housing markets by signing up for our free daily newsletter here.