Attending the prestigious gala event opens up a host of possibilities, 2022 winner says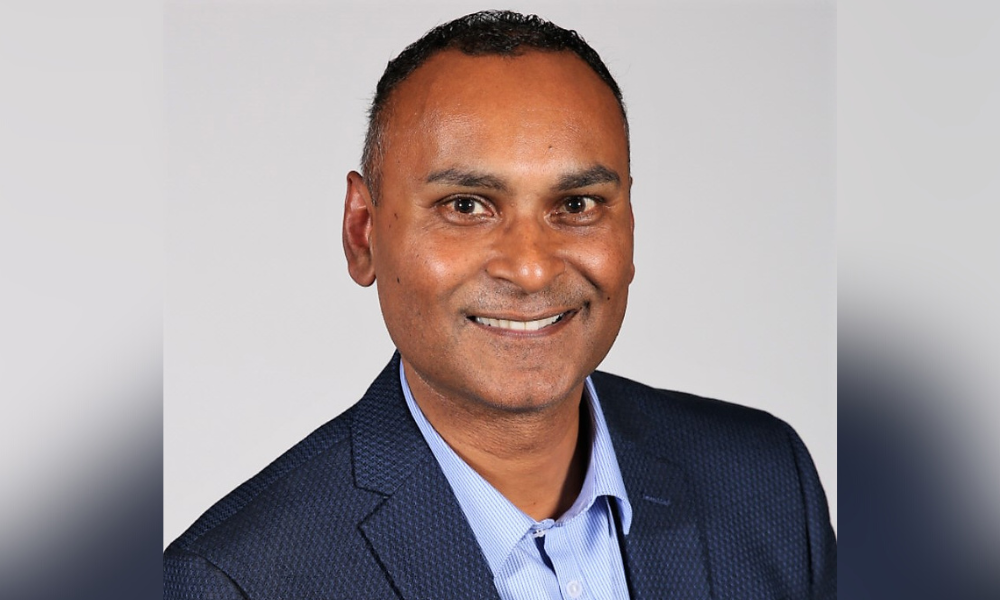 The Canadian Mortgage Awards (CMAs) are set to make their return for 2023, with Toronto's Westin Harbour Castle to host the prestigious awards gala on April 20.
Nominations are open until January 13 for the much-anticipated annual event, which will see mortgage professionals from across the country come together to raise a glass to the industry's best and brightest.
After two years being staged virtually due to the COVID-19 pandemic, the CMAs made their triumphant return this year as an in-person event – and one of the winners from 2022 told Canadian Mortgage Professional that the value of a live ceremony couldn't be emphasized enough.
"In person to me is always the way to go," said Reaza Ali (pictured top), broker relations manager for Eastern Canada at Fisgard Asset Management and winner of the 2022 CIMBC Award for Lender BDM of the Year (Private Lending).
"Even prior to winning the award for the first time back in 2016 and then each year being the nominee, I found it a great opportunity to connect with people that you may not necessarily always have the opportunity to connect with."
Opening up opportunities
Winning an award at the CMAs can also represent a significant career boost, Ali added, potentially opening up new doors in the industry and elevating a winner's status with peers and colleagues.
As a networking event, meanwhile, the CMAs offer the chance to rub shoulders with counterparts and other industry figures, and lets mortgage professionals "have conversations with some other executives that you may not have had the opportunity to within other organizations," Ali said. "In-person is a definite advantage for that."
For winners, the moment of hearing their name called out in a venue packed full of industry peers is one that lives long in the memory. For Ali this year, it was a "true surprise," he said, even despite having already been named an Excellence Awardee in 2016.
"I did not expect that this year," he said. "We had quite a field of nominees, all well deserving. When they did call my name, I was very surprised and happy with that. Standing in front of everyone, they probably saw it on my face. I had a big smile the whole night."
Winning a CMA is an affirmation of years of hard work that for Ali reflected the strong effort he had put into not only developing strong relationships with broker partners, but also industry partners for Fisgard.
Nominations for the 2023 Canadian Mortgage Awards are open! We are on the search for the best of the best in the mortgage industry. Celebrate all your hard work over the year and nominate now! https://t.co/JRqFjJ5Sws pic.twitter.com/nPhzE5Hazb

— Canadian Mortgage Professional Magazine (@CMPmagazine) November 21, 2022
There's no secret recipe to actually win an award – but Ali pinpointed some of the things he had focused on this year, namely focusing on service levels and setting as high a standard as possible in that area of the business.
"We may never always be the best priced, or may not have all of the product suite that others may have in our niche areas," he said. "But that relationship-building and top-of-mind service was critical. I found as the entrants into this industry and into our space of the industry escalated, the competition became that much greater.
"So to me, the service was critical to be able to maintain, and actually exceed, all the goals that we set for ourselves."
How to get involved
Nominating for the leading independent awards program in the industry is straightforward and free. Just click here to select the category you wish to submit an entry for, and follow the directions to enter your details and those of your nominee with a brief reason of why the nominee deserves to be recognized in that category.
Award categories are divided into brokerage awards, lender awards, industry awards, and broker awards, with the latter series including the prestigious Broker of the Year (Regional) and overall Broker of the Year gongs.
Industry awards include the Service Provider of the Year, Woman of Distinction, Excellence in Philanthropy & Community Service, Mortgage Industry Employer of Choice, and Lifetime Achievement in the Mortgage Industry categories.
Excellence Awardees are set to be announced across CMP's online channels in February, and final winners will be revealed at the celebratory awards show and profiled in CMP magazine.
Remember – you have until January 13 to get your nominations in for what promises to be one of the most unforgettable nights in the Canadian mortgage industry calendar in 2023.