Plus: How to qualify for a second mortgage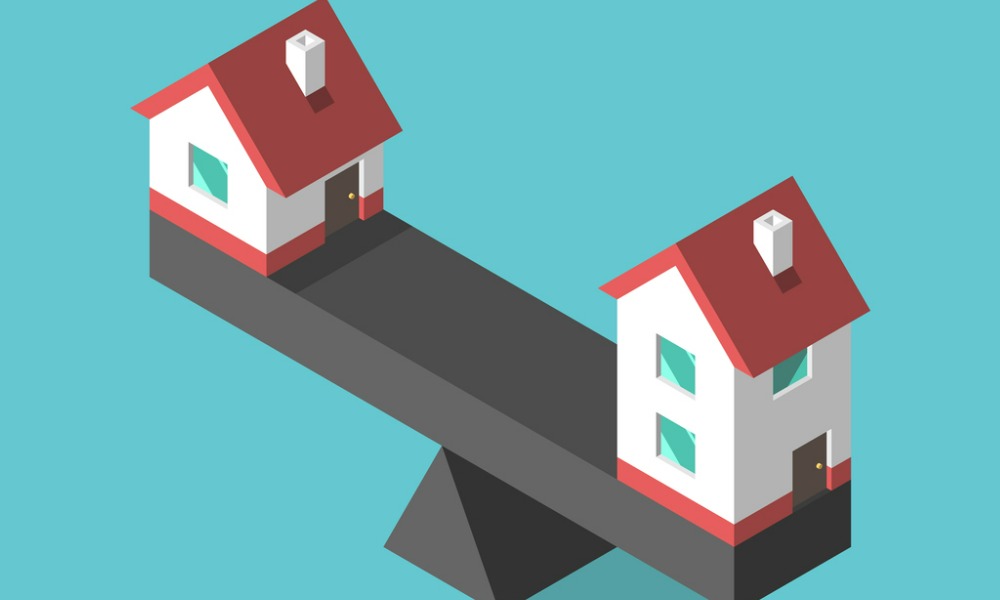 Whether or not taking out a second mortgage is a good idea for you will depend on your situation. If, however, you do qualify, there are definite benefits including funding home renovations, consolidating debts, or to invest. If you are on the fence, here are some things you should know when considering a second mortgage.
What is a second mortgage?
A second mortgage is a loan that you take out on a home in addition to the original mortgage that remains registered on the home. Since a second mortgage has a different status, the interest on second mortgages is typically more expensive than the original mortgage rate. The reason second mortgage rates are higher is that the first mortgage must be paid out first—before the second registered mortgage—in the event that you default on the mortgage.
While there is a lot of information out there regarding home equity loans, it is best practice to speak with a second mortgage broker specifically to help you when deciding whether to take out a second mortgage.
What is the purpose of a second mortgage?
The purpose of a second mortgage is to use the funds to increase the value of your property. You can maintain the equity you have in your property by using the funds from your second mortgage to increase the property's value. Additionally, the interest on a second mortgage could be tax deductible if you use the second mortgage to purchase, build, or significantly improve the home you used to get the loan in the first place.
It is, however, important to be cautious when deciding whether to take out a second mortgage to pay for vacation, purchase a vehicle, or other expenditures. Because the equity of your property is likely one of the more important assets that you have, it is a good practice to consider spending it on those kinds of expenses.
How do I qualify for a second mortgage?
To qualify for a second mortgage, there are four different areas that lenders will scrutinize, which are as follows:
Equity. You have a better chance to qualify for a second mortgage if you have more available equity. If you buy a property, you decrease the risk that a lender will be forced to take on if you make a bigger down payment. You will also be required to make consistent payments toward insurance, utilities, and telecommunications, among others, or get a confirmation letter from your service provider.
Income. To make sure that you can afford to make payments consistently, lenders will need to ensure that you have a dependable source of income.
Credit score. Your interest rates will be less costly if you have a high credit score.
Property. Lenders will typically need to secure their investment in the event that you can not make your mortgage payments. This is because other factors, such as your credit score, can be a risk as well.
Reasons why you need a second mortgage
There are several reasons why you would need a second mortgage, but one key reason for most homeowners is to consolidate debt. Second mortgage rates are usually lower than high interest credit cards, unsecured lines of credit, or car lease payments, even though second mortgage rates are typically higher than first mortgages. Using a second mortgage to consolidate debt can also help you meet these and other financial commitments on time, and by doing so, can improve your credit score.
What are the benefits of a second mortgage?
The benefits of a second mortgage are threefold, and usually include:
Home renovations. Home renovations, as well as repairs to the home's structure and to the property, are a common expense for homeowners that can also be very costly—and therefore require a second mortgage. Most of the time, a second mortgage on your property will make sense if you want to pay for these expenses in a more cost-effective way.
Debt consolidation. For many Canadians, a mortgage loan can help you pay off high interest credit card debt. Because mortgage interest rates are considerably lower than your average credit card, you could potentially save thousands of dollars in interest, plus reduce your monthly payment by roughly 50% of what you are paying now.
Investment purposes. A lot of Canadians look to real estate and business investments as a viable option to earn income and therefore require money to afford these transactions. If you are looking for immediate funds for investment purposes, a second mortgage home loan can also provide you with a viable solution.