Plus: A rundown on the different types of alternative options available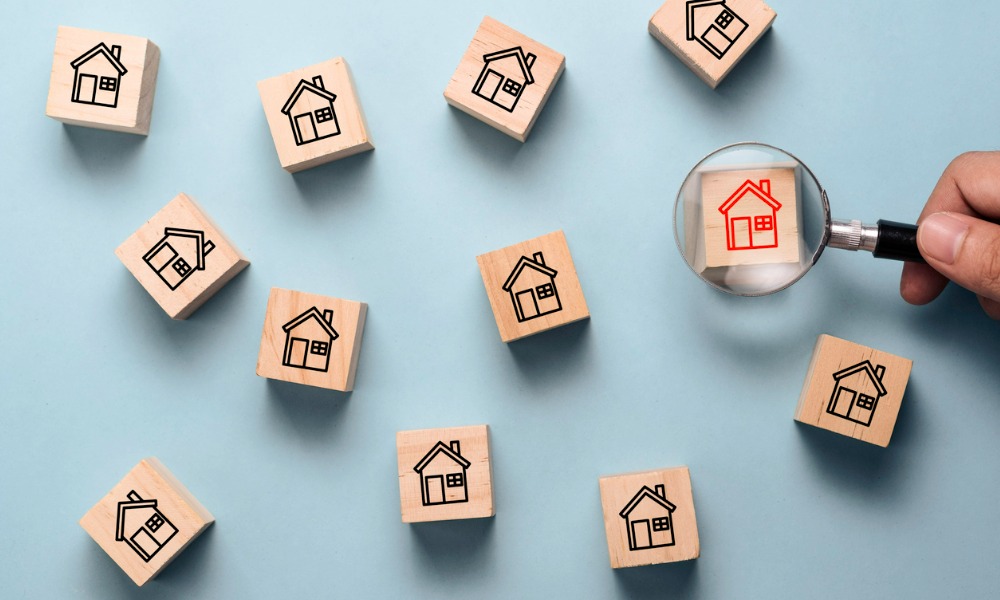 If you have a low credit score or a low gross income, an alternative mortgage may be the best option for you. That is because alternative mortgage lenders typically offer more flexible options compared to conventional lenders such as the big banks. Here is everything you need to know in your quest for an alternative mortgage.
What are alternative mortgage lenders?
An alternative mortgage lender is any lender outside of a traditional bank. Alternative mortgage lenders are sometimes called sub-prime B lenders or B lenders. Alternative mortgage lenders can give you mortgage options that are not available from traditional banks, including a quicker mortgage application process, unique loan terms, or completing the mortgage application process online.
Typically, alternative mortgage lenders would be a good option if you have credit problems or employment history unsuitable for more traditional banks.
How are they different from conventional mortgage lenders?
Alternative mortgage lenders are different from conventional mortgage lenders mainly in that they use different criteria for their clients. In other words, you will need a verified income and a good credit score to receive a mortgage from conventional mortgage lenders (the big banks).
By contrast, alternative mortgage lenders are much more relaxed when processing your mortgage application, instead focusing on the amount of equity you possess. Alternative mortgage lenders use factors other than income and credit score to underwrite the proposal.
Types of alternative mortgage:
Bridge loans. A bridge loan, which is a short-term loan, will not help you get approval for a bank mortgage right away, but it will help you to become bankable – in other words, it's a way to improve your finances enough to qualify for credit from a conventional mortgage lender.
Seller financing. Seller financing can be difficult to secure but is also quite flexible if you are able to negotiate successfully. A prime example of seller financing is when a home seller offers a Vendor Take Back, or VTB, mortgage. That helps you finance the purchase, after the owner holds back the mortgage on the property.
Rent-to-own. For rent-to-own financing, you can essentially live in your home now and then apply for a mortgage at the end of the rent-to-own term. Typically, rent-to-own programs are formulated as long-term leases with the choice to buy at a price that is pre-determined.
Private lenders. While technically still structured as mortgages, private lenders are usually more relaxed in terms of guidelines and will usually be willing to offer you financing when a conventional lender is not. For a private lender, however, you will likely be required to make a 15% down payment—as well as have much higher interest rates than you would face from a conventional lender.
Multiple collateral mortgages. A multiple collateral mortgage is when you ask a friend or other acquaintance to put up their own home to help you gain mortgage approval. This will usually be necessary if you have a low credit score and gross income. It is called a multiple collateral mortgage because you will offer twice the assets and twice the security to your lender.
B-Lender mortgages. A-Lenders like the major banks are usually federally regulated and therefore have stricter criteria for mortgage approval. B-Lender mortgages, on the other hand, while still adhering to some regulations, are generally not directly regulated federally. For this reason, B-Lender mortgages usually have more flexible eligibility requirements.
Why are alternative mortgages popular?
Because alternative mortgages in Canada are not governed the same way that conventional mortgages are governed, alternative lenders are able to make some exceptions. For instance, conventional lenders such as banks have been forced to cut down on the size of mortgage loans after new federal mortgage laws were enacted in Canada. These new laws placed added pressure on some clients because they limited the percentage at which you can refinance your property.
Alternative mortgage lenders are the more flexible option compared to conventional mortgages, even if their rates are usually higher. This makes alternative mortgage lenders key players in your ability to refinance homes.
Read more: Refinance: Everything you need to know
Types of loans that alternative mortgage cater:
Alternative mortgage lenders usually offer similar loan packages to conventional lenders. In Ontario in particular, as well as some other provinces across Canada, examples of loan packages on offer include home equity loans, home equity lines of credit, first mortgages, second mortgages, and mortgage refinance debt consolidation.
However, alternative mortgage lenders also offer products (usually more flexible) that conventional lenders do not, including interest-only mortgages, CRA debt consolidation mortgages, mortgages for poor or bad credit owners, stated income mortgages, 100% rental offset mortgages, and property tax mortgages.