Business consultancy president on how mortgage professionals need to adapt to an ever-changing sales landscape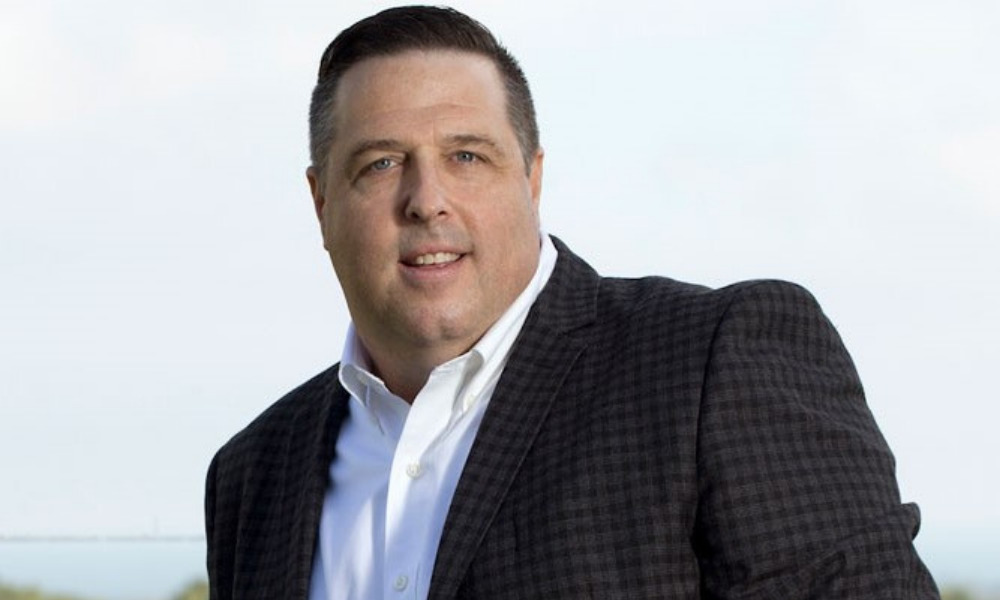 As far as seismic events go, they don't come much bigger than the COVID-19 pandemic in terms of radically disrupting and transforming the sales process across a range of industries, not least the mortgage sector.
Yet while the pandemic has accelerated certain trends – for instance, lengthening sales cycles and ever-shortening attention spans – those developments were already apparent long before the spread of COVID-19. Innovative and forward-thinking companies in many cases already had a legacy mindset in place that ensured a smooth adjustment to the pandemic, with those firms having embraced the exponential change that's been taking place in recent years.
At the recent Canadian Mortgage Brokers Association (CMBA) symposium in Vaughan, Ontario, Neil Thornton (pictured top), president of business planning consultancy The Thornton Group, delivered a keynote speech to attendees on how the reality of sales and business development has evolved, explaining the best ways to keep pace with that rapidly changing landscape.
Read more: CMBA's in-person symposium – the key takeaways
Speaking with Canadian Mortgage Professional, Thornton said that brand building, and establishing an image of expertise and competence online, had never been more crucial – particularly with information about a company or individual accessible online long before a client meeting takes place.
"I reference LinkedIn as a perfect example: your brand now precedes you," he said. "People now know everything about you before they meet you, so your expertise, writing, content, digital media and strategies are what people see that make you a perceived expert. If you don't have that, you're just running, doing what everybody else does."
Thornton said that consultative selling – demonstrating knowledge and trustworthiness on a topic – meant building a value proposition that went beyond a "me, me, me" approach for professionals in any sphere, with a strategy based on giving people resources, often one that helps build an image of expertise.
That can mean taking a proactive approach to digital media as a professional, demonstrating command of a subject by creating your own content and posts rather than relying on reposting or recycling somebody else's.
"That's consultative selling. Where that shows up is in people's content when they're writing," he said. "You could pick and share someone else's article, [but] be prepared to lose the business to them because they're seen as the expert.
"What if you wrote your own content? Here's a great place to start: You answer the top 20 questions you get asked by your customers and your clients. That is a year's worth, if not more, of content."
It's no secret that digital solutions have exploded in prominence over the last 18 months with members of the mortgage industry forced to meet with clients and work colleagues on virtual meeting platforms like Zoom and Google Meet, rather than in person, because of the pandemic.
Thornton, who regularly delivers workshops and keynotes for business leaders, corporate events and university lectures, produced a paper for a client last year on how to elevate virtual meetings and ensure that they lose none of the energy of an in-person interaction.
Read next: FSRA provides updates on industry trends
"Transferring that energy virtually is a really important skill set, but then [so is] reading your audience," he said. "If I'm on a virtual call and I notice that a few members of my audience kind of drift away, I'll re-engage them.
"You create that tension that people can be called upon, and that's a very big key of virtual calls. What happens is, people get bored, and being at home there's so many distractions."
Thornton also said that standing, and positioning the camera at a waist-up perspective, are good techniques to make sure that hand movements, gestures and energy can be captured when addressing a sizeable audience via a virtual setting.
Ultimately, while many believe that in-person interactions can't be matched by digital solutions in terms of forging a personal connection with a client or colleague, Thornton said that it was still possible to make a profound impact via virtual arrangements.
"I think it comes back to that leading change is so important now. The impact of technology, of course – but the same skills that we use in person can be applied virtually. Virtual is not an excuse," he said.
Embracing the pace of technological advancement while remaining true to some of the unchanging fundamentals of business is something that all mortgage professionals must grapple with.
Thornton used a quote by former United States Army general Eric Shinseki to illustrate that reality. "If you don't like change," he said, "you're going to like irrelevance even less."