Brokers shine a light on the reasons behind the lender's strong reputation in the industry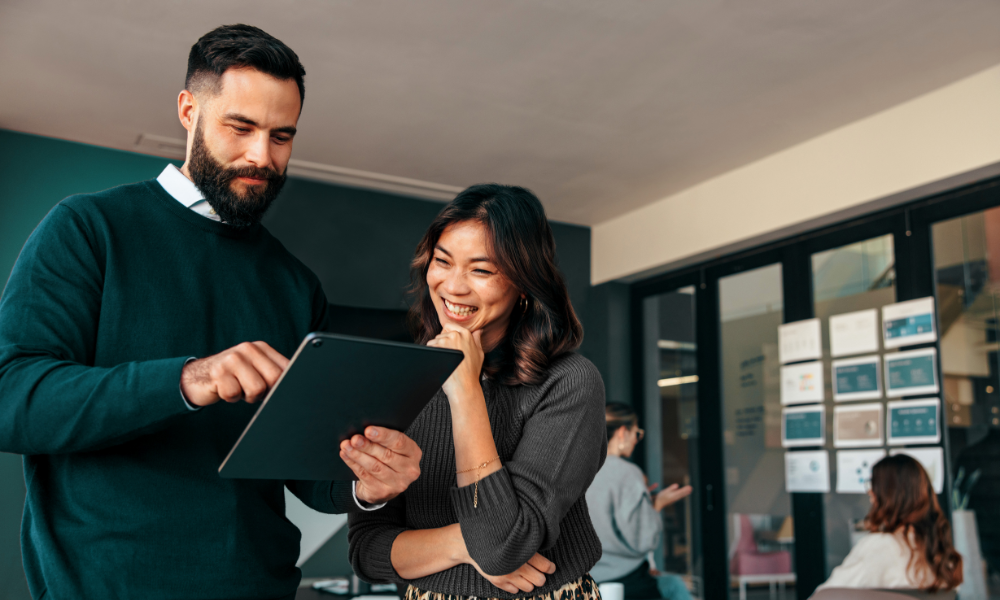 This article was produced in partnership with RFA
Fergal McAlinden, of Canadian Mortgage Professional, spoke with mortgage brokers from across Canada to hear their thoughts on RFA and how it's meeting the needs of the broker community
When it comes to making or breaking the reputation of a lender, there are few more important factors than how the company is viewed among Canada's mortgage broker community – and if testimony from some of the country's leading brokers is anything to go by, RFA is passing with flying colours.
Canadian Mortgage Professional spoke with five brokers from across the country in recent weeks about their perceptions of RFA and what it's like to work with the lender in a range of areas that are crucial to brokers' overall business.
In CMP's annual Brokers on Lenders report, RFA ranked highly in brokers' eyes across multiple categories – and the company's exceptional service and commitment to its partners are just two of the reasons it stands apart in today's market, according to the brokers we recently spoke with.
For Michelle Drover, broker and vice president – Atlantic Canada at Premiere Mortgage Centre, the company's collaborative approach when dealing with brokers is one of its most noteworthy qualities.
"RFA is a lender that understands who their customer is – not only the end customer, meaning the consumer, but us as partners," she said. "It's an actual partnership. That word gets thrown around quite a bit, but it's mutual respect of each other's business, and how we all operate."
Bud Jorgenson, a Regina-based broker with TMG The Mortgage Group, described RFA's ability to see a deal from all sides and understand brokers' and borrowers' points of view.
"They'll work with you and do their very best to put things together. Understanding who we are and our relationship with the client is really important."
Focus on relationships and communication proving a hit
A broker's relationship with lender sales representatives is one of the most essential parts of their daily role – and RFA's representatives are among the best in the industry, according to Axiom Mortgage Solutions managing partner Gord Appel, who noted that two of the company's RVPs were winners in Axiom's latest BDM of the Year award as voted for by Axiom agents.
Jorgenson and Drover both highlighted the constant availability of RFA's RVPs and their ability to communicate clearly and consistently with brokers.
"They act with a sense of urgency. That's critically important," Drover said. "Our customers expect to have an answer immediately, and again, RFA understands our relationship with clients. They'll also provide solutions and think outside the box, which is incredibly important – especially in this market."
Dean Larson, the Kelowna-based president of Tango Financial, described RFA reps as "really accessible and helpful," and highlighted their approachability and collaboration favoured by senior management.
RFA scored highly on its communication and broker outreach in a recent survey of Tango brokers conducted by Larson, with clear messaging identified by each broker as a strong selling point.
"Their emails are well put together. They highlight promotions really well and generally, all their written communication is really easy to read," he said.
"They also communicate in multiple different ways whenever there's important information that we need to know and they do a good job of including important things like compensation, making sure that we don't have to spend time looking for the information we want."
Shawn Stillman of the Toronto-based Mortgage Outlet said RFA has done an "excellent job" on the marketing side by differentiating itself from other lenders in a crowded field – and said the company was clearly prioritizing broker outreach.
"They pick up the phone. They have a good attitude of not just sending out emails but also calling," he said. "With RFA, it's like, 'Call me and I'll walk through the deal with you.' That communication is key to making brokers' jobs easier."
Another common theme among brokers was the "outstanding" underwriters at RFA's disposal. Drover described her dedicated underwriter as "one of the best in the industry," with a clear understanding of regional nuances and the uniqueness of each market.
Jorgenson emphasized RFA underwriters' focus on relationships, building connections with brokers, and making sure that the process is a stress-free one for the borrower.
"I think relationships come first for them, and because of that they make the process much easier for us with the client," he said. "Our objective as brokers is that when somebody chooses us to be their mortgage broker, they enjoy the process."
"That's almost impossible in today's world – but with RFA, they allow us to have a good quality process through underwriting that our clients enjoy. Borrowers appreciate working with us, which is how we get referrals and build our business. It's vitally important."
Why should brokers consider working with RFA?
Appel urged brokers who aren't currently working with RFA to give them a go, underlining the company's transparency, speed of response, and strong partnerships with the broker community.
"If you're not dealing with RFA, it's worth a try. And I think they'll probably start doing a significant percentage of your business," he said.
For Stillman, that relationship-driven approach is a key reason brokers should work with RFA. "They're very willing to listen, and I think what that really comes down to is they've taken the time to build relationships," he said. "They realize that there's a client at the end of the road – and that can get lost with lenders."
Larson once again noted RFA's collaborative approach as one of the reasons it's proven such a hit among agents and brokers. "They're always trying to improve, and they're always getting better," he said. "They're accessible."
"Upper management stands out amongst monoline lenders in that they're very sincerely always looking to connect with the broker-owners like me and trying to find ways that they can improve our relationship and improve the way they do business. There's a sincerity and an accessibility from the top down with RFA."
Highlighting that RFA has raised hundreds of thousands of dollars through its philanthropic and charitable pursuits, Drover paid tribute to the company's social responsibility and strong overall outreach to brokers.
"Their operations and marketing, underwriting, and leadership are fantastic," she said. "It's collaborative. They listen, and they want to get our feedback. They'll implement new strategies or policies if they're able to, based on the broker's feedback.
"For me, anybody that's listening and understands our business, understands our client – that's who we want to work with."
RFA is a national mortgage lender.