Building relationships with other industry professionals is essential, says RBC advisor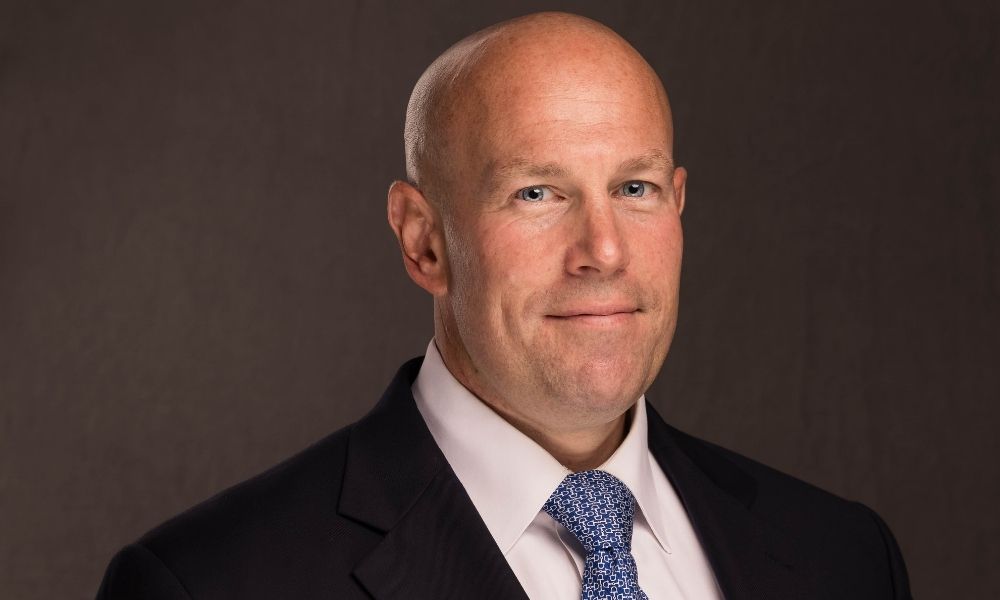 In what can often be a highly intense and competitive business environment, the value of partnering with new professionals and collaborating with different individuals has never been greater.
That's the message of a prominent investment advisor with RBC Dominion Securities, who told Canadian Mortgage Professional that partnering can help drive new business as well as solidifying trust and confidence among existing clients.
Paul Avvampato (pictured), an advisor based in Oshawa, said having an extensive and trusted network was an essential component of providing the smoothest experience and best service possible for customers.
"It's about being able to service my clients," he said. "If my client comes to me – maybe they're selling a property, or they need some sort of refinancing – it's nice to have a name that you trust.
"You also have to keep in mind that your client may not work well with certain people. So having multiple points, multiple contacts and multiple referrals is beneficial to yourself and the client."
Even if nothing transpires from linking the client up with another industry colleague, Avvampato said it's a useful exercise to show customers that the professional they're dealing with has a tried-and-trusted list of contacts that can have a candid conversation and give a straightforward answer about whether they can help.
Read next: The glue that holds the components of success together
"If it works out and it's something we want to proceed with, great – but either way, I'll have a clearer picture of whether something is possible or doable, as opposed to letting the client go out and do it themselves. That helps strengthen my ties with my clients," he said.
There's sometimes a perception that collaboration with would-be competitors is something to be avoided, and that certain referral contacts will only siphon business away from others.
However, Avvampato subscribes to the mantra that what goes around comes around, telling CMP that it comes down to providing an optimum service for clients and building a strong network that provides mutual support.
"I'm more than happy to give referrals and not necessarily receive anything because I'm servicing my existing clients, which is really important," he said. "You want to retain your own clients, so being able to ask somebody about the things your clients need ultimately provides more value to them.
"There are some people that will want to keep everything closed and tied in, and I don't subscribe to that. I think there's plenty to go around."
The task of building a professional network was complicated somewhat by the onset of the COVID-19 pandemic, with in-person industry events grinding to a halt and virtual meetings becoming increasingly prevalent.
Still, as public health restrictions continue to ease throughout the country, professionals from across the financial sector have been able to return to networking events, symposiums, and trade shows, each of which represent invaluable opportunities for building a strong contact base and developing relationships, Avvampato said.
Read next: A transparent, inclusive approach
"For me, in-person meetings stand out a little bit more," he said. "You could just go on LinkedIn and search for mortgage brokers and I'm sure you could connect with a lot, but I think being present physically makes a difference.
"The first thing you want to do is create that touch and then the key is to follow up. But I think you have to do it in a genuine way, making sure that 'it's not all about me.' It's important that I also get along with the people that I'm connecting with."
Another excellent way to network and make new contacts is by volunteering, according to Avvampato – finding out whether there are certain events or charities that partners are interested or involved in and offering time to those.
"Your primary focus is to do the volunteer work and donate your time, but generally you also meet more people that way, and kind of kill two birds with one stone," he said. "You can do something good for your community and you can form some stronger partnerships."
Promoting collaboration over competition can be hugely beneficial for all parties across the industry, driving a better experience for clients and advisors alike, Avvampato said.
"Partnership is incredibly important. It can benefit both parties," he explained. "You can grow both your business and your own happiness by meeting more people – so I think it's a win-win, and there's plenty to go around."