Company executive tells CMP how it gives agents, brokers and their clients peace of mind in the current market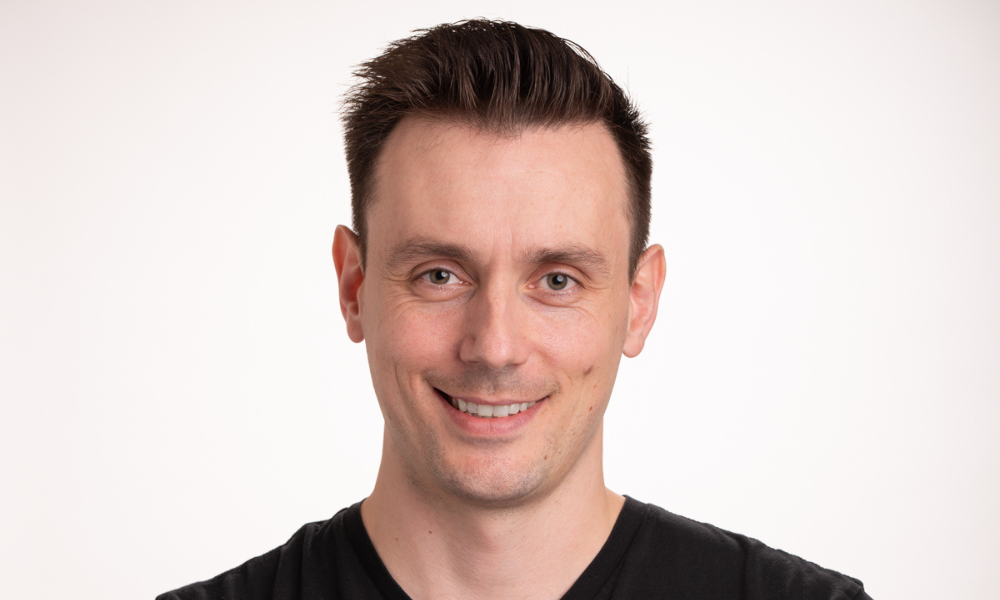 This article was produced in partnership with Neighbourhood Holdings
Jared Stanley, senior director of originations at Neighbourhood Holdings, told CMP's Fergal McAlinden how the company is focusing on stability and security in its portfolio amidst an uncertain economic climate
The importance of liquidity, stability and security has never been greater for mortgage lenders than in today's unpredictable economic environment – and Neighbourhood Holdings' rigorous approach to decision making is among the qualities that sets it apart in its space, according to a top executive at the company.
Jared Stanley (pictured), Neighbourhood's senior director of originations, told Canadian Mortgage Professional that the company took a careful and considered approach to its underwriting process, while also constantly reviewing and testing its portfolio to ensure its stability.
That's important, he said, because it means Neighbourhood is able to handle the twists and turns of a volatile market and maintain its strength amid economic headwinds.
"When a lender navigates the Canadian mortgage market, preparation isn't just key – it's essential," he said. "We're continually primed for potential challenges. To do this, we perform checks on our business to see if there are any gaps."
Stress-testing of the portfolio is conducted to map out various what-if scenarios, while Neighbourhood's Risk Management Oversight Committee and an A dvisory B oard "bring outside perspectives and don't hold back or sugarcoat their feedback," according to Stanley.
"Instead, they challenge our assumptions and decisions, ensuring we remain on top of risk management."
Liquidity and leverage are prominent topics in the company's meetings with that committee, while its syndicated credit facility – involving six banks – helps it manage leverage effectively.
"If market risks escalate, we have the capability to decrease leverage, thereby increasing liquidity to provide a safety net against potential rises in delinquencies," Stanley said. "Of course, that's a somewhat simplified explanation, but it gives you a good grasp of our strategy."
What does Neighbourhood prioritize in its decision-making process?
Stanley described collateral as the "keystone" in Neighbourhood's risk matrix, with the company taking a selective approach as a result. It lends exclusively on residential properties with broad market appeal – ones "that would appeal to a wide range of buyers if they were on the market, or a property that would be eligible for financing at many institutions," he added.
The company doesn't lend on properties that are out of the ordinary because if they're too unique, accurately appraising their value can be a difficult task.
When lending on a property, it remains alert to any features that might throw a wrench in that home's marketability – for instance, aspects that may be viewed as attractive assets in certain markets but a liability in others.
Neighbourhood also works diligently to ensure that its clients who turn to the company for short-term solutions have a viable and effective exit strategy in place, meaning a marketable property is doubly essential.
"A property that's attractive to the market plays a significant role in ensuring that seamless transition whether the borrower wants institutional financing or they are selling their property," Stanley said.
What should inform brokers and agents in their choice of lender for their client?
Stanley outlined two "big questions" mortgage brokers and agents need to ask when deciding whether a lender is the right choice. Firstly, does the lender have a suitable product for this client's situation? And secondly – if so, can they back up the choice?
"Whether the lender is an A, B, MIE [mortgage investment entity] or private type, this should always be on a broker's mind," he said. It's important "because being able to explain and justify why a particular mortgage product is the best fit for a borrower is part of what makes a broker so valuable.
"Brokers and agents are there to guide their clients and make sure they're making the best decisions, so keeping their clients' best interests at heart is vital. It ensures their clients' financial wellbeing, and maintains the broker's credibility."
How can property investors work with Neighbourhood?
Approximately a quarter of Neighbourhood's portfolio borrowers are property investors, according to Stanley, a fact that he attributed to the lender's ability to provide common-sense approvals and fast funding.
"When the mortgage broker knows they have a reliable mortgage provider like us there to fund their deal, they can negotiate with sellers more confidently – often landing better deals," he said.
"After the property is in their hands, these property investors can focus on securing more advantageous, longer-term financing. So our ability to provide liquidity during uncertain times helps give our investors the competitive edge they need in the property market."
Ultimately, prices look set to climb in Canada's housing market with the chronic supply shortage showing little sign of easing and demand starting to tick back upwards again.
With that in mind, Stanley described Neighbourhood's prudent approach to lending as one that would reassure agents, brokers and their clients amid much market uncertainty.
"As a lender, we find ourselves navigating these market conditions every day," he said. "When we're reviewing a loan application or considering a potential mortgage, we rely on real-time data and solid appraisals.
"This critical information helps us make decisions that align with the current market situation. In other words, we're keeping our fingers on the pulse of the housing market, ensuring we take a well-informed lending approach."
Jared Stanley is senior director of originations at Neighbourhood Holdings, a mortgage lender based in Canada.