The executive described the company's strength in a changing market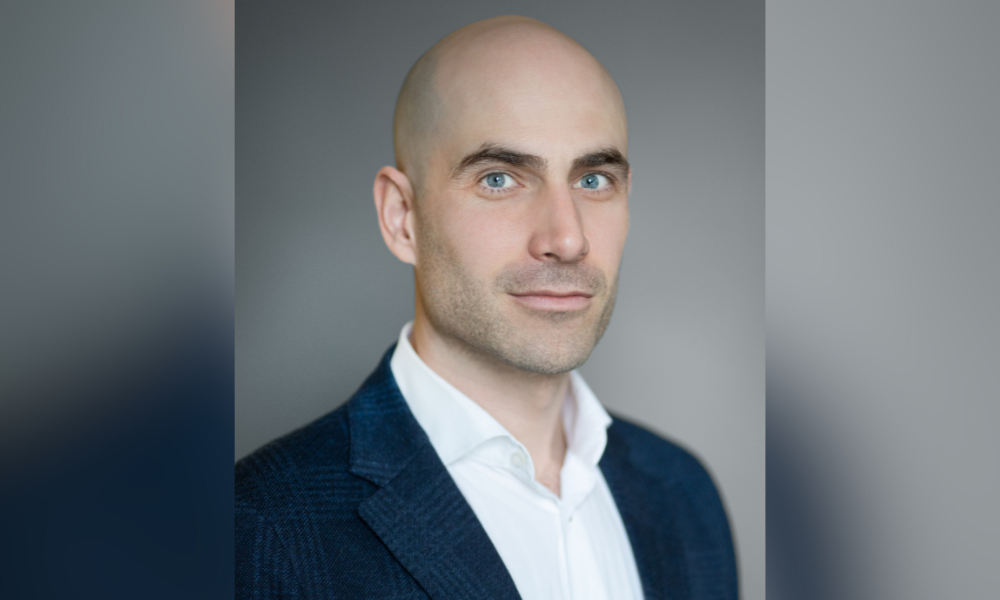 This article was produced in partnership with Neighbourhood Holdings
Neighbourhood Holdings chief executive officer Taylor Little told a recent panel discussion how the alternative market landscape is evolving – and why his company is equipped to deal with those changes
As Canada's borrowing landscape continues to shift, a recent panel discussion hosted by Neighbourhood Holdings saw the company's CEO Taylor Little (pictured) describe how the alternative market is serving Canadians in changing times.
Speaking alongside Neighbourhood founder Alex Conconi and CIBC deputy chief economist Benjamin Tal, Little articulated how the company is setting out its stall for the future, which could see alternative options grow in popularity as Canada's financial institutions watchdog mulls possible changes to the federal B-20 underwriting guidelines.
Neighbourhood is already readying itself for what new rules, which could make it even harder for borrowers to qualify through prime lenders, may mean for the alternative space, according to Little.
"Our industry is relatively small in proportion to the prime space, so little changes in the prime space lead to big changes in our space," he explained. "If these rules go through, I think we'll see more borrowers go into our space while they work to requalify with their banks under the new B-20 guidelines.
"I think that's just something that really reinforces the fact that there might be great opportunities for lenders like us down the road to help facilitate borrowers who are left outside [those rules]."
What do borrowers need to keep in mind about their choice of alternative lender?
With plenty of options to choose from in the alternative space, factors for borrowers to keep top of mind about each lender include how liquid they are and how prepared they are for downturns or upswings in the market outlook, Little said.
"One thing we're focused on internally [at Neighbourhood] is making sure we're very, very liquid for two reasons," he explained. "One is just in case there's another shoe to drop, trying to think whether that's a slipper or a combat boot. If the market crashes, we're ready.
"And the other [one] is if the market picks back up, but it's harder for Canadians to qualify, having that liquidity will be really key going forward. So I think things [lenders] can do today are: just get liquid."
Neighbourhood lends across the country in major urban markets, providing temporary solutions to borrowers. Around 40% of its book of business consists of self-employed Canadians – and Little said he believes the company's short-term solutions compare favourably to those of leading banks.
"I think something that's really interesting about our space is when you look at our type of mortgage product, which is typically a one-year interest-only mortgage product, it's very similar in price to what banks charge for one-year open products, and that's really just a function of optionality and liquidity," he said. "[It] makes it easy for people to move out of their transitionary event."
Other factors at play in the alt-lending market
In addition to changing guidelines, another factor that's set to have a big impact on Canada's alternative lending space is immigration, with a record number of new Canadians expected to arrive in the coming years.
The federal government has announced ambitious plans to welcome new immigrants at a faster clip – reaching 500,000 a year by 2025 – with many set to flock to Canada's alternative space as they look to purchase a home, according to Little.
He echoed an earlier comment by Tal that new immigrants "don't bring their house on their own back" when they move to Canada.
"I'd certainly say we're a really helpful or supportive component of the industry on [the immigration] front," Little said. "We do lend to those types of borrowers and help them establish their credit history, help them establish a banking history, and help them get into a home in Canada.
"It's not a huge part of our business, but definitely something that we support, and I can appreciate how difficult it must be to move to a new country… We're here to support new Canadians in their housing journey."
With rising interest rates and a cost-of-living crisis brought about by inflation in recent times, much attention has focused on borrowers in the alternative market and their possible greater vulnerability to delinquency or default as a result of those factors.
Still, Little said that recent rate increases had not had as big an impact on Neighbourhood's business as might have been expected or assumed.
"One key part about Neighbourhood's portfolio: it's almost entirely variable, and every single rate hike that the Bank of Canada's pushed out has gone right to our borrowers," he said. "So we see in real time how borrowers are responding to higher payments.
"We've seen delinquencies increase, but they're increasing off a near-zero bottom from 2021. So right now, we're trending in that direction: similar levels to 2019 delinquencies, which was the pre-COVID era, more or less a normal area, and they're holding firm at about that level. So we're watching it really carefully. But we're seeing in real time how people are adjusting, and they're adjusting fairly well."
Taylor Little is CEO of Neighbourhood Holdings, an alternative mortgage lender based in Canada.