After a decades-long downturn, this city's fortunes have changed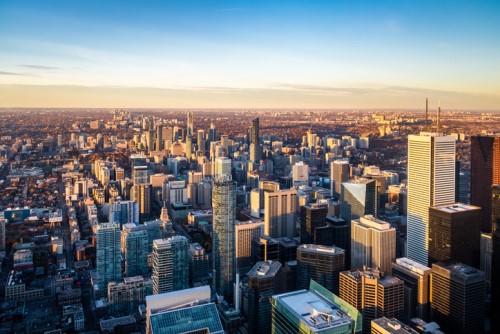 According to a veteran Montreal mortgage broker, the city's searing real estate market is about to get even hotter.
"We are the next place," said George Macris of DLC Centre-Ouest." Montreal is the place to be. Even investors are looking into Montreal more; I'm getting more phone calls from overseas because prices are much lower in Montreal than in Toronto and B.C."
Montreal's housing market has long languished behind Toronto's and Vancouver's, and while foreign buyers are paying more attention to the city than they did before the introduction of speculation-curbing levies, Macris says the city had already begun fulfilling its long-untapped potential.
"The last couple of years Toronto has been having the high, Vancouver has been having the high, and what I see more and more is the federal government has played big role in restructuring a couple of big things when it comes to mortgages and a lot of people find Montreal has not reached the potential it could reach," he said. "I've been seeing a lot of new construction coming up in the downtown area. They wouldn't be putting up new buildings if the condos weren't selling."
According to Macris, historically-low interest rates have been the biggest reason for Montreal's flurry of real estate activity.
"I've been doing mortgages for the last 11 years. If you look at rates back in 2006-2007, it was roughly at 5.99% five-year fixed. Ever since 2007, rates have been going down, but at some point something's got to give, and if you look at it today, rates are still low. Five-year fixed at 3.49% compared to 10 years ago at 5.99%, it is a big difference."
B-20 is largely seen as a measure implemented to curtail rising unaffordability in Toronto and Vancouver, but it's being felt from coast to coast. In Montreal, Macris says it has affected all housing types, but, ultimately,
"We definitely have to look at everything and put it into perceptive. The federal government has made changes. With the new qualifying stress test that came into effect January 1, I have seen with a lot of my clients that they cannot afford what they could afford before. My clients want to purchase now and we run a simple scenario prior to their qualifying test and we're talking about $50,000 or more of a difference [in lost purchasing power]."