One of the country's top producing mortgage brokers, Sharnjit Singh Gill boasts an impressive 94% funding ratio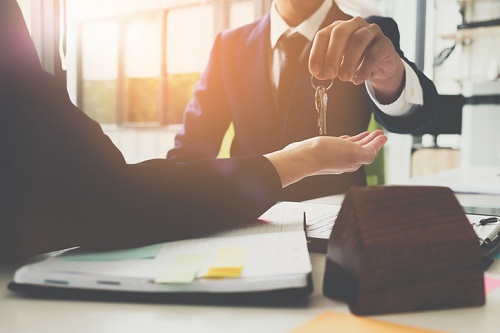 One of the country's top producing mortgage brokers, Sharnjit Singh Gill boasts an impressive 94% funding ratio. It's just one of the reasons the 71-year-old has been nominated for the Mortgage Broker of the Year Award (Fewer than 25 Employees) at the 12th annual Canadian Mortgage Awards on April 20 in Toronto.
Gill's secret to such a high success rate of mortgage funding is his unflagging commitment to weighing his clients' and lenders' needs.
"My duty is to match both my lenders' needs and my clients' needs," he said. "I'll match their requirements. Then there's clarity and easy approval."
Gill is president and CEO of Verico Superior Mortgage, which he runs with his daughter, son and daughter-in-law, and one of the reasons for the small team's outsized success is a philosophical cornerstone.
"I'm always honest with my clients," continued Gill. "You give your clients the best. When the client comes to us, you try to understand their needs, and then try to figure out which banks and mortgages their needs fit into. What will be beneficial for them? There has to be a commitment to getting it right for every client. The client is intelligent; they see through you and ask whether or not you're doing what's right for them, or what's right for you. We never go after commissions; we always do what's best for the clients. That means recommending that they stay with their bank if they need to. Even if I don't make them my client, they'll refer their family and friends to me because they all value trust."
Gill has been in the banking and mortgage industries for 49 years, beginning his career in 1969 at UCO Bank in India. By 1995, Gill had relocated his family to Surrey, B.C., and a year later he was working with Bank of Montreal.
By 2001, Gill was a sub-mortgage broker with Approved Mortgages in Kelowna, and a couple of years later he opened his own brokerage.
But it was while Gill was with BMO, where he was a top producer, that, on the advice of Boris Bozic—who went on to found Merix Financial—he pursued a career as a mortgage broker.
"(Bozic) was with TMG The Mortgage Group. He visited my office and motivated me to become a mortgage broker. The second person is Mr. Meini Ickert. I always express my gratitude to them for their guidance wherever I meet them."
Gill is far from the only mortgage professional who has years of banking experience, but he's leaps and bounds more sensitive to underwriters' needs than the average broker.
"We help our lenders as well—with their deposits, with RRSPs. When you help your lender, like a bank or credit union, you develop a very strong relationship with them. Basically, I tell my team that we need to do our homework very diligently. With the majority of our files, there are no questions asked—our files are approved as presented. That's what underwriter likes; they don't like wasting time shooting emails asking 'what is this? What is that?'"
Therein lies the secret to his success.
Related stories: