The ability of agents and brokers to educate clients has never been more important, says Mortgages Lab CEO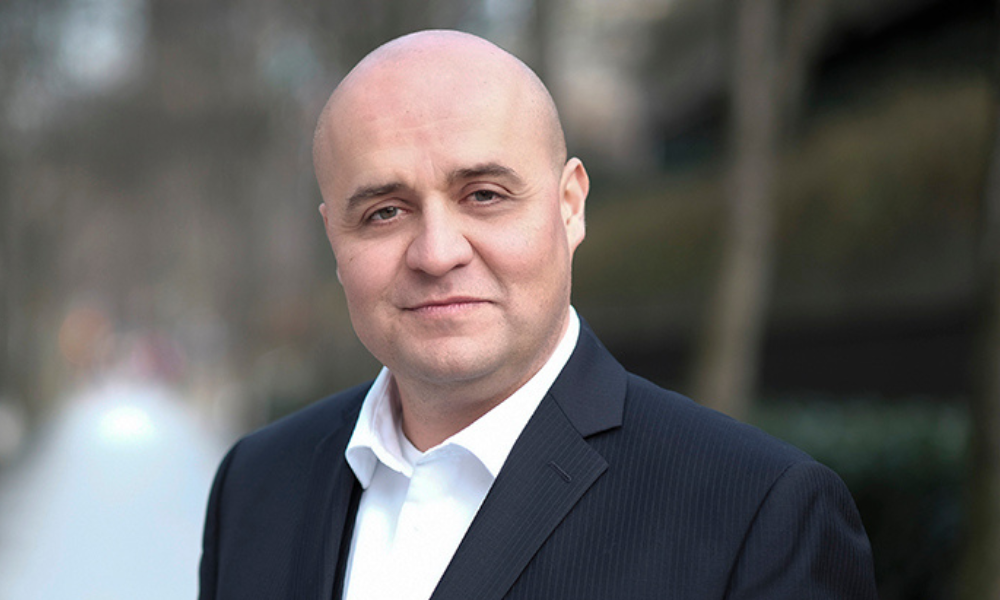 For Camilo Rodriguez (pictured), education among the mortgage agent and broker community isn't just a crucial consideration in today's ever-changing market – it's been a key focus since day one.
The CEO at Mortgages Lab, a British Columbia-based brokerage that's recently expanded into Ontario, Alberta, and Newfoundland, told Canadian Mortgage Professional that the company had placed education and training for agents front and centre throughout its 12-year history, allowing them to establish a clear value proposition in the mortgage market and give unsurpassed advice to clients.
After all, the ability to offer options to clients, and provide expert counsel on which might be the best choice for them, are two of agents' and brokers' strongest selling points, according to the mortgage veteran.
"Our model [is that] when we talk to clients, we just educate them on options," he said. "One of the number one things that separates a broker from a bank is options. If a person goes to a bank, they only have that option. If they go to a broker, they should have at least three, so they can compare and make sense of their situation and what is best for them. And that can only be explained through education."
Among the key lessons Mortgages Lab imparts upon its agents, Rodriguez said, is the importance of gaining a strong understanding of their clients' specific situations to be able to offer as bespoke a solution as possible.
"It's important to know your client very well, so you can present them the options that are very relevant to them," he said. "It's not about pushing a product or about pushing a five-year fixed term. It's understanding the client need, and from that to design a mortgage strategy that works for that person, that's tailored to that person. You need to understand why."
Kimberlee Freeman of KMF Enterprises told CMP that the onus is on principal brokers to ensure their agents are getting the education and training they need in 2023 to ensure they can speak confidently to clients on the whole gamut of lending options.https://t.co/ZzZ93OJLhd

— Canadian Mortgage Professional Magazine (@CMPmagazine) February 3, 2023
Training across all experience levels
The company's training for agents and brokers is based on feedback delivered to Rodriguez, a former president and chair of the board at the Canadian Mortgage Brokers Association – British Columbia (CMBA – BC), about the challenges they faced addressing the most complex issues in the industry.
It's a common concern among newer agents that the industry can prove a steep learning curve after successfully becoming licensed, while for established agents and brokers the question of scaling business to the next level is a prominent one.
Those challenges were top considerations for the company as it put together its educational and support systems for agents, Rodriguez said. Its Training Lab is designed to help brand-new brokers take their next steps in the industry, while the Support Lab is geared towards helping established brokers hit the next level of their growth.
For agents and brokers who have hit a roadblock on a file, Mortgages Lab devised its Learn Lab system, putting together groups to help mortgage professionals find solutions on challenging applications.
Meanwhile, the Pension Lab feature sees the company share its revenue with brokers as a reward for helping it grow, according to Rodriguez.
"We're trying to tackle all these problems that mortgage brokers have and bring real solutions with technology and with experience, getting together and finding what is out there in the marketplace with those systems in place," he said. "So newer brokers and interested brokers can improve their business in a structured way."
2023 outlook
Rodriguez remained bullish on the outlook for the year ahead, noting that despite some stormy clouds on the horizon, now was the time for agents and brokers to step forward and show their true value to borrowers.
"As we know, rates are going up. It's going to bring pain to a lot of borrowers and to a lot of people, but in my opinion, the value of a mortgage broker has just increased, because people need real solutions which are very difficult to do unless you have knowledge and expertise and lender options," he said.
"If a client goes to a bank, it'll be very difficult for a bank to service that lead, because they only have their set of products that they're trying to give to the marketplace. But when they come to a broker, based on that broker's experience with other clients and with different lenders, then they'll be able to address that need way better."
How are you setting yourself apart in the industry for 2023? Let us know in the comments section below.