Ease of transfer and an attractive commission structure are top of mind for agents switching to Referral, executive tells CMP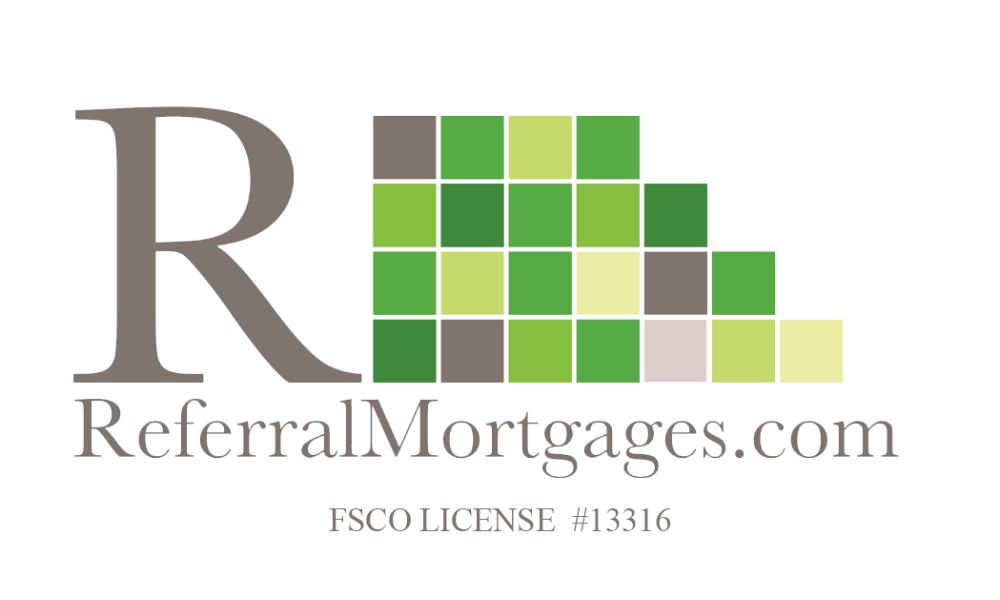 This article was produced in partnership with Referral Mortgages
Fergal McAlinden, of Canadian Mortgage Professional, spoke with Paul Stevenson, an owner and mortgage agent at Referral Mortgages, to discuss how the company has brought about a more straightforward transfer process for agents – and built a top-of-the-line commission structure.
This is the second of a three-part series, 'The Power of Referral,' taking a closer look at the value Referral Mortgages is providing to its agents.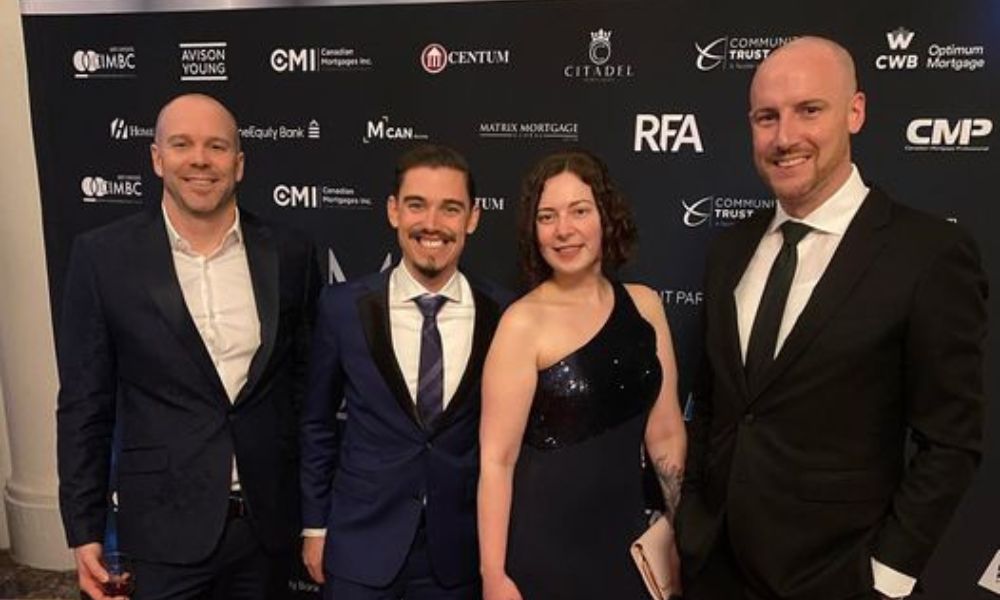 For agents who are considering moving to a new brokerage, it's a familiar concern: the fear that switching over will result in lost files, complications with the transfer process and other potential disruptions to business.
Referral Mortgages had that pain point in mind when devising its own system, one of the brokerage's owners Paul Stevenson (pictured above with team) told Canadian Mortgage Professional, resulting in a journey that makes it easier than ever for agents to transfer to the company with minimal upheaval.
That process itself is simple: prospective agents just need to complete a straightforward online submission form, meet and greet the brokerage, and go through a streamlined onboarding.
That's followed by a quick tech setup and resource tour, and then the transferring of the license – with the agent able to continue focusing on their business throughout that entire journey, Stevenson said.
"We've made ease of transfer a priority. There's really nothing that agents need to do other than give us the green light," he explained. "We've automated the entire transfer process – it's very seamless for the agent."
Registration with lenders is usually the most time-consuming element of transferring, leading some agents to think they might lose business or face other delays while the move is underway.
Addressing that issue has been another priority for Referral, according to Stevenson, meaning there are no interruptions to the agent's work during the switch.
"We make it so that there's no disruption to agents' business. They can continue to advise during the transfer process," he said. "It's valuable for them to know that they can keep working during that process and that they're not going to lose out on any of those commissions.
"Even while someone is being transferred, we can still help agents facilitate their deals if required."
Jamie Tucker, an agent who onboarded with Referral, said the company did an "excellent" job in making sure the experience was a straightforward one.
"They were very organized, and I was extremely impressed with how smooth the transition went," he said. "Everything that could be set up in advance was, and on day one of joining the brokerage I had full access to all resources and most of the lenders.
"Within a couple of days, I was completely set up with all of the lenders, and my business carried on as normal."
Adolfo Alvarenga, another agent who went through that process, described it as a "stress-free" experience that allowed him to continue working at the same pace with no disruption to his busy schedule.
"It all happened quickly, and I immediately had full access to all the agent resources Referral Mortgages has to offer so that I could keep focusing on what matters most – servicing my clients," he said.
New agents can also hit the ground running with a model that sees all agents start at an 80/20 split, with the commission paid to the brokerage capped at $12,000 – meaning agents receive 100% of commission once that figure has been reached.
That's a clear advantage for agents at Referral, Stevenson said, because while other companies might offer a similar split, it's often in perpetuity – meaning there's no cap on the amount of commission paid to the brokerage.
At Referral, the cap is also prorated, meaning that if an agent were to join with six months left in the year, the cap would be just $6,000 before resetting at the standard $12,000 at the beginning of the year.
A breakdown of potential earnings is available here.
The "icing on the cake" is provided by a residual income opportunity to all agents, Stevenson said, which sees the brokerage reinvest a portion of the fee paid by new agents into a profit-sharing model.
That allows agents to earn up to $2,000 for every Tier 1 agent that they recruit and is successfully onboarded, with possible earnings of up to $1,000 for every Tier 2 agent that the Tier 1 agent then recruits with successful onboarding.
There's also no limit on agent recruitment, making it an attractive means of generating income in addition to direct business, according to Stevenson.
With that straightforward onboarding process, and an appealing commission and recruitment structure to boot, Stevenson said the benefits to an agent of transferring to Referral are clear.
"The ease of transfer means it's never been quicker and more convenient for agents to make the switch," he said. "With our compensation model and referral structure, we're doing something different – empowering agents and allowing them to generate further revenues for themselves."
Paul Stevenson is owner and mortgage agent at Referral Mortgages, a mortgage brokerage based in Ottawa